//php } ?>
Napa has become a vibrant and downright tasty destination. Those in the know are not at all surprised to hear and experience some of the delicious offerings that keep popping up in Downtown Napa. The wine is a given, the craft beer is a delightful surprise and the restaurants cater to those who want to grab fresh local bites to those who are looking for a Michelin Starred Chef. So, pack your yoga pants and make room for your foodie adventure! Oh, and don't forget to book a room to keep the culinary experiences going.
Day 1
Late Morning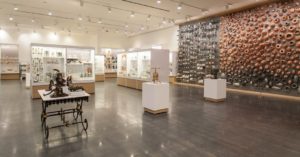 Photo Credit: @ciaatcopia
Situated along the river, it only makes sense that your first stop would be the famous CIA at Copia. You can literally spend a whole afternoon and evening here. First walking the grounds and observing a variety of art that can be found throughout the Copia property – "The Garden" Mural, Gordon Huether's striking "Fork" sculpture and more. Or venture inside to view special art exhibits like photographs of Julia Child's discovery of French cooking and the French way of life. Or wander through the Chuck Williams Culinary Arts Museum with more than 4,000 artifacts of specialty cookware, bread baking and culinary tools, appliances and tableware.
Okay, now you're probably wondering "but what about the food?!" Don't worry, you've got plenty of options…
Lunch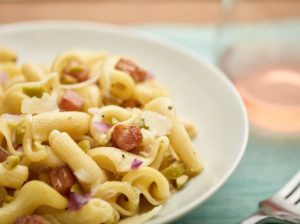 Photo Credit: @ciaatcopia
The Restaurant at CIA Copia offers a distinctive dining experience Inspired by the Napa Valley and The Culinary Institute of America's California farms and gardens. They serve lunch, dinner, two rounds of happy hour and brunch on the weekends. Then there's Grove, the CIA at Copia's outdoor restaurant, which is open seasonally from spring to fall and offers a laid-back yet comfortable setting for eating, drinking and relaxing. Play a game of bocce while you catch up with friends or settle around the firepits and enjoy live music on the weekend. And if you plan your trip ahead of time, you can take advantage of one of the many classes they offer from hands-on cooking and entertaining to wine and cheese pairings. You also might want to attend the Le Petit Chef: 3D Dining Experience – a limited time experience featuring immersive dining opportunities.
Happy Hour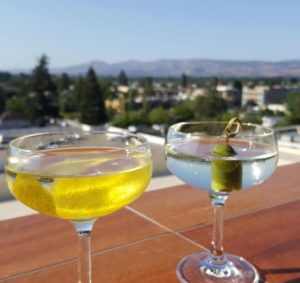 Photo Credit: @skyandvine
Now might be a good time to head over to Sky & Vine Rooftop Bar at Archer Hotel Napa and catch the sunset on their open air, wine country-inspired rooftop retreat. Enjoy upscale bar fare like lobster corn dogs, a Charlie Palmer steak sandwich or oysters on the half shell. Wines by the glass or bottle (and there are plenty to choose from), beer and crafty cocktails. And if you're in the mood for a bit of fun, try your luck at large format group games, including Connect Four, Jenga and Corn Hole.
Dinner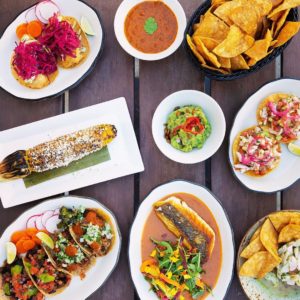 Photo Credit: @granelectricanapa
If you only had a nosh or two and your tummy is still hungry, you have plenty of options to choose from. Gran Eléctrica was on the Michelin's Bib Gourmand 2019 list. An authentic Mexican restaurant and tequila/mezcal bar, their menu is inspired by the owner's travels abroad, particularly traditional Mexican street fare. Local Tip: Their chips are de-lish. Or maybe you're an Iron Chef fan and you'd love to taste Chef Masharu Morimoto's genius in the kitchen? Morimoto Napa has a warm and opening ambiance with soothing grays, warm white oak and organically shaped dining and presentation tables. The menu is contemporary Japanese with Western ingredients and preparation techniques. It also encompasses Napa's only Sake and Japanese Whiskey bar.
Day 2
Breakfast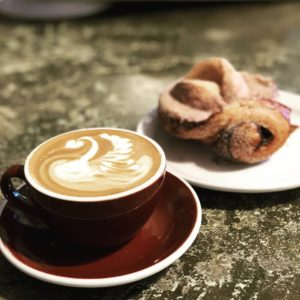 Photo Credit: @modelbakery
What's for breakfast? Glad you asked! You might be looking for something quick to pick up– like the famous English muffins at Model Bakery that are on Oprah's Favorite Things list, then pick up a cup of incredibly good java and a pastry at Ritual Coffee Roaster, which cultivates relationships with growers and roasts their beans on-site. Or mosey on over to Kitchen Door, which serves brunch from 10am to 2pm every Saturday and Sunday. Enjoy a hearty breakfast of buttermilk pancakes with lemon curd, or mix things up with a delicious breakfast pizza. The menu of handmade multi-ethnic comfort food is created with local and seasonal products and meant for sharing.
Get Your Steps In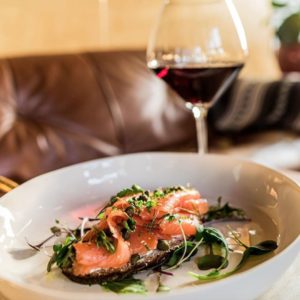 Photo Credit: @oxbowpublicmarket
But no matter what you're craving, all of these establishments are located nearby to the Oxbow Public Market, where there is plenty of wandering to do. This 40,000 square foot marketplace offers visitors a scenic outdoor deck with seating along the Napa River and features a diverse mixture of local food vendors, artisan cafés, a craft brew vendor and more. This is also a good place to pick up a few things to bring a little bit of Napa home with you.
Wine Tasting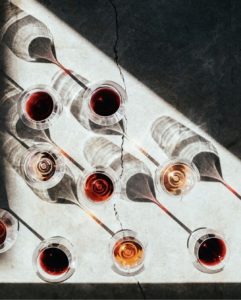 Photo Credit: @downtownnapa
No trip to Napa is complete without a wine tasting! The Napa Valley is home to hundreds of small lot, artisanal wines that are true hidden gems. Many of those are offered exclusively at the two dozen tasting rooms in Downtown Napa.
Late Lunch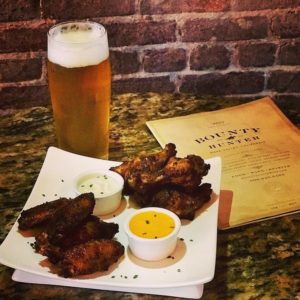 Photo Credit: @bountyhunterbbqnapa
Keep the good vibes buzzing and fill up on the best BBQ around at the Bounty Hunter Wine Bar & BBQ – housed in a historic 1880s building, it has been voted "Best Wine Bar in Napa Valley" five years running. They offer more than 400 bottles of wine and over 50 wines by the glass with tasting flights and artisan beer. Their most famous dish is the Beer Can Chicken that's seasoned with a secret spice blend and smoked for two and a half hours.
Shopping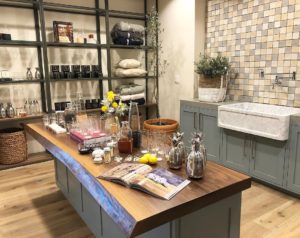 Photo Credit: @state_and_first
Don't leave empty handed! Napa Downtown is filled with delightful shops, offering something for everyone. It really is a veritable treasure hunt with clothing boutiques, antique emporiums, home furnishing stores and more. From Shackford's Kitchenwares, which has EVERYTHING a cook could ask for, to Vintage Sweet Shoppe, which has been operating in the Napa Valley for over twenty-five years, there is no shortage of fun finds and local offerings.
Dinner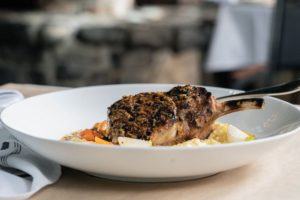 Photo Credit: @celadonnapa
If you want to try out one more restaurant before heading out of town, Celadon serves up an array of upscale and eclectic comfort food served in cozy digs with weathered brick walls and a rustic courtyard. The seasonally influenced menu features flavors from the Mediterranean, Asia, and the Americas, as well as a very impressive wine, beer and craft cocktail list.