From the first golden leaf hitting the ground to sparklers ringing in a new year, there's no shortage of holiday fun in Downtown Napa. With a full calendar of events and blogs dishing up all the trip inspo, vacation planning is easy as a Sauvignon sunset.   
We've poured out your must-see, must-do, will-love activities for the most wonderful time of the year. Keep reading for a holiday head start, then make sure to reserve your stay.  
Now, a toast to a few of our favorite things… 
OCTOBER
Raise a glass to the harvest with the folks from Mark Herold wines, a favorite amongst the tasting rooms of Downtown Napa. They're bringing it back to where it all began 20 years ago, at Bennett Vineyard in Coombsville. Embrace the season with multiple snack and wine pairings, including current, library and never-released wine.  
 Date: October 8
Time: 4:30 to 7:30 p.m. 
Place: Meet at Oxbow Public Market, shuttle will depart to Bennett Vineyards in Coombsville 
If there's one thing we know (and love) more than anything else, it's vino. Get ready for two days completely centered around great wine, unforgettable dishes and live music. The CIA at Copia's new executive chef, Dominic Orsini ('95 level I sommelier and wine/food pairing expert), is taking our stunning region to new heights. Choose from a variety of hands-on pairing classes, a dinner and harvest celebration in the outdoor amphitheater.  
Dates: October 15 – 16
Time: Multiple times, see website 
Place: The CIA at Copia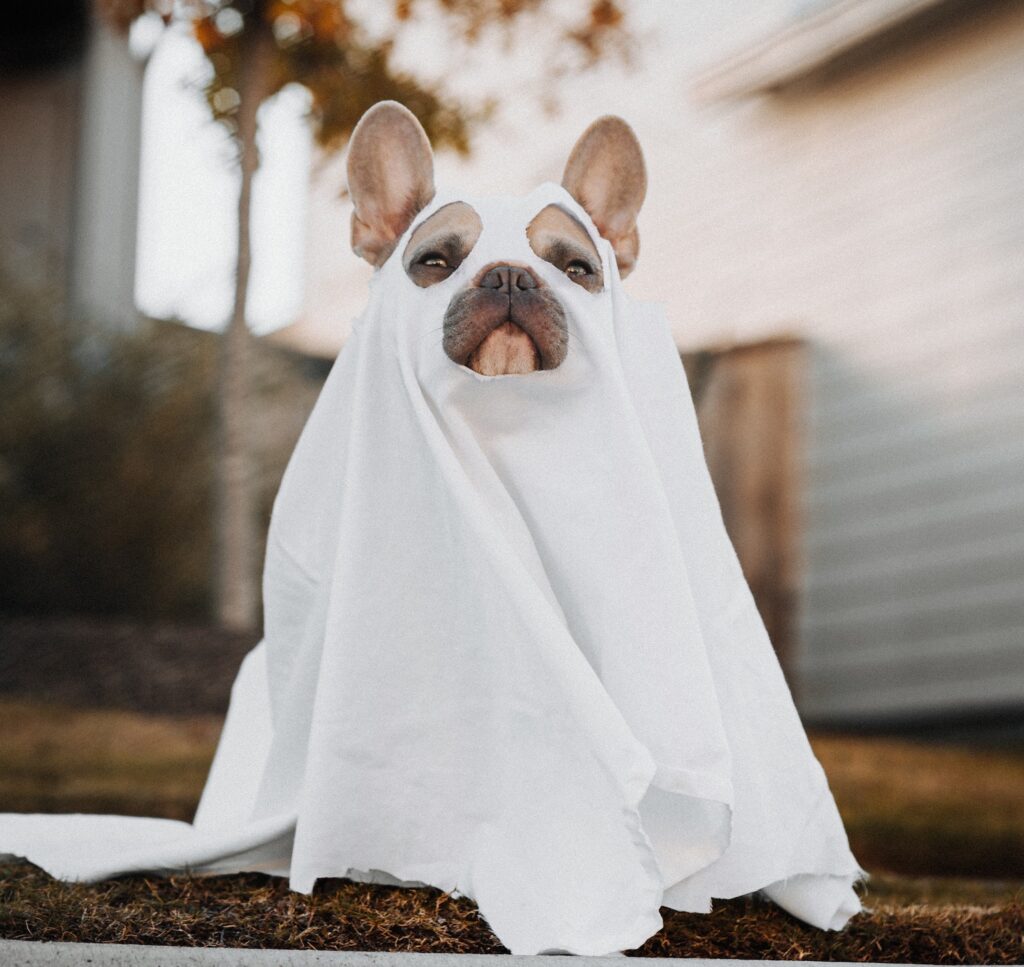 Don your dog in his/her finest costume and head to ALBA's Howl O'Ween Yappy Hour. There will be cocktails, snacks (for people and pups), prizes, and more. Cheers to giving Fido a frightfully fun Halloween!
Date: October 27
Time: 5 to 7 p.m.
Place: ALBA at the River Terrace Inn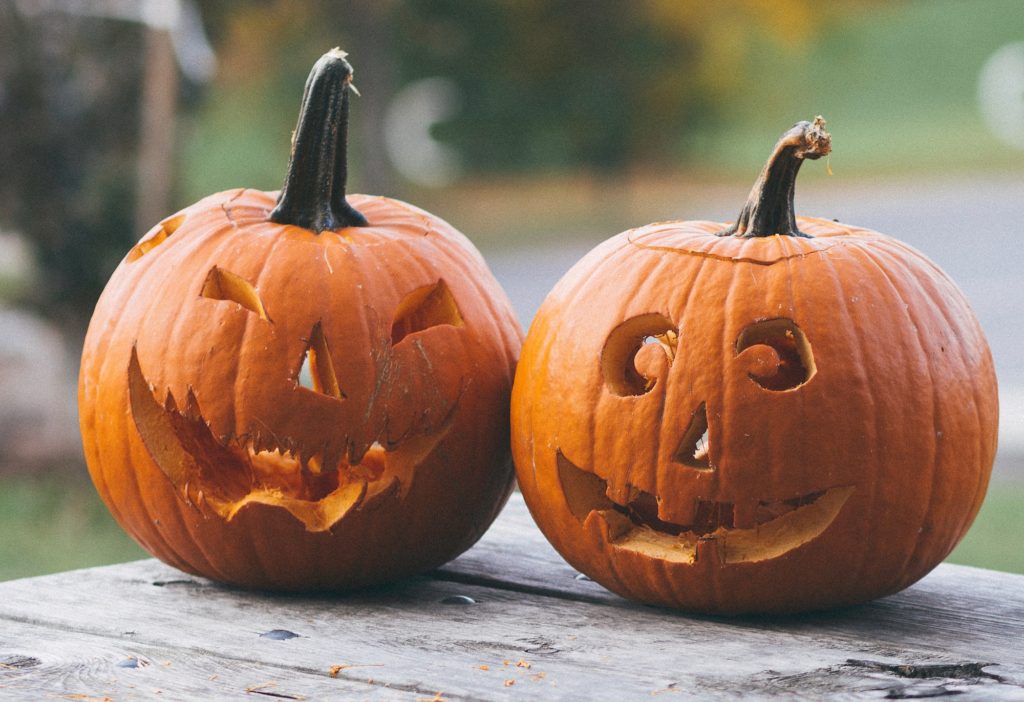 From sweet to spooky, you'll have a boo-tiful time at this year's festival. Coordinate costumes as a family or just the kiddos for trick or treating—downtown style. Just head to the Oxbow Commons and other areas of Downtown Napa, look for the black and orange balloons and have yourself a fright.  
Date: October 29 
Time: 11 a.m. to 1 p.m.
Place: Downtown Napa 
Love pumpkin spice lattes? Can't pass up a toasty fall candle? Own a million and one flannels? This is the event for you. Bring the whole family to this year's festival and enjoy live music, pumpkin decorating, bounce housing, face painting, a pet costume contest and more. The fall feels are certainly everywhere.  
Date: October 29
Time: Multiple times, starting at 12 p.m.
Place: Meritage Resort 
It's fright done right at this one. Kick off spooky season with an evening of entertainment, drinks, music and revelry. You'll be taken on a magical adventure through the exhibit hall while celebrating this inaugural fundraising event.   
Date: October 29
Time: 6 to 9:30 p.m.
Place: The historic Goodman Library 
The costumes, the candy, the scary movies…here's one we bet you didn't think of: the cemeteries! Make Halloween even more memorable this year with a haunted walking cemetery tour. Wind your way through some of the oldest parts of the graveyard while learning about the storied individuals who helped make what Napa is today. A word to the wise: Prepare yourself for some added twists along the way… 
Date: October 30
Time: 4 to 5:30 p.m.
Place: Tulocay Cemetery   
Sweet potatoes, butternut squashes, pears, oh my! It's the perfect time of year for fresh produce. Plus, discover unique art, gifts and goods from local artisans, plus gourmet baked goods, cheeses, honey, coffee, tea and more. To learn more about the market, check out our blog post here. 
Date: Tuesdays and Saturdays 
Time: 8 a.m. to 12 p.m. 
Place: West Street Parking Lot, Downtown Napa  
There's a bountiful amount of entertainment in Downtown Napa this season. Check out what's new for fall 2022.   
NOVEMBER
Eyes will be all aglow after an evening of ice skating, fireside chats, warm drinks and live carolers. Revel in the bright night sky at Meritage Resort from a 40-foot tall Christmas tree and twinkling vines.  
Napa on Ice is another great ice-skating option as well, located inside the grounds of the Napa Expo. The outdoor rink features 6,300 square feet of real ice, where visitors can skate in sunshine during the day, and under the stars at night.  
Dates: Meritage, November 11 to January 8; Napa on Ice, November 28 to January 6 
Time: Varies   
Place: Meritage Resort, Napa Expo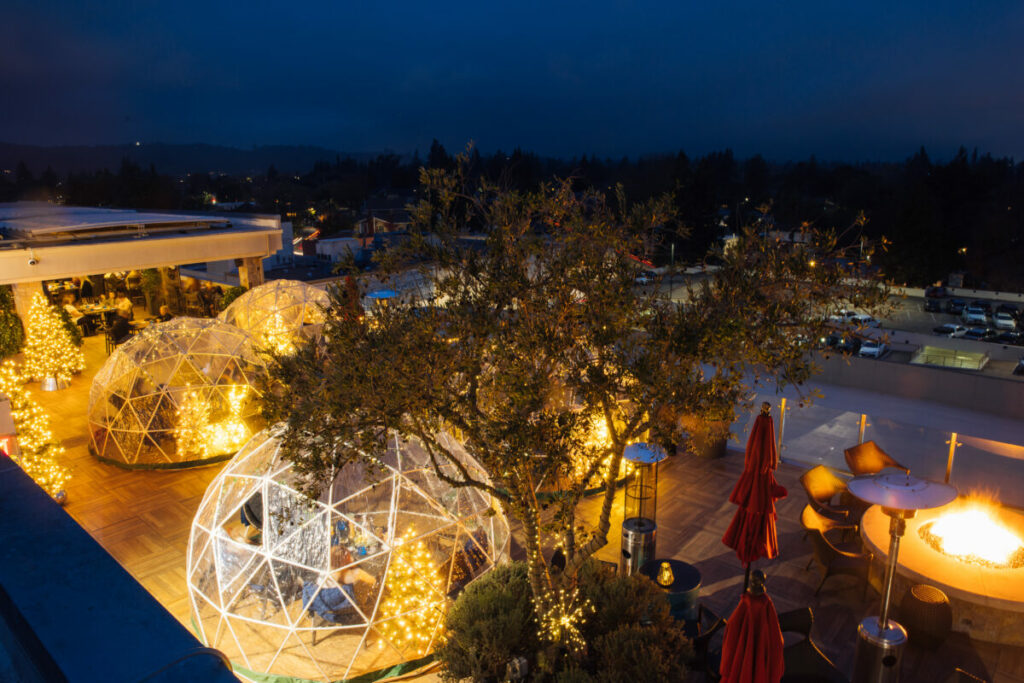 The annual holiday pop-up at Sky & Vine Rooftop Bar will offer elevated cheer with cozy igloos, sparkling trees, shimmering lights and holiday photo opps. The all-new menu includes shareable seasonal small plates and holiday-themed cocktails crafted by the Sky & Vine barkeeps.
Dates: November 18 – January 6
Time: 12pm – 10 pm daily
Place: Sky & Vine at Archer Hotel
The Meritage offers monthly wellness retreats, and this one's on tap for turkey month. If you've wanted to work on self-trust and giving up control—something we could all use around the holiday season—you'll want to reserve your spot. Channel your intuition, have fun with tarot card readings and a guided sound journey.  
Date: November 21 
Time: 10 a.m. to 1 p.m.  
Place: Spa Terra at Meritage Resort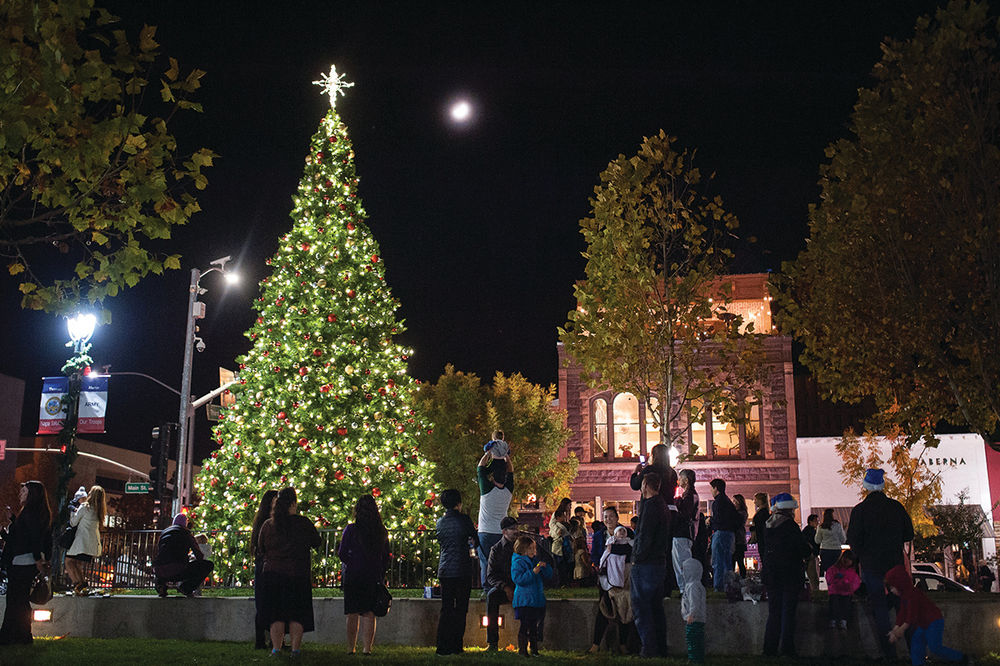 It's just not the holidays without the trimmings—30 feet of them, to be exact. Grab your fam, grab a friend and head bright this way for hot chocolate, cookies, singing and dancing before the tree lighting. Plus, get some face time with the local mayor as he leads the countdown to the big event. All is merry, all is bright—this is one tree lighting you can't miss.     
Date: November 23 
Time: 6 to 8 p.m.  
Place: Veterans Park  
New to Downtown Napa this fall are three shops perfect for hitting everyone on Santa's (nice) list.  
Maison Verbena,

 a San Francisco-based store, opened the doors to a new location in First Street Napa. It's a young yet dynamic business, passionate about innovation with a goal to inspire and bring the idea of fashion marketing to the U.S.  

 

State & First

  moved to a beautiful new space and updated its hours. The boutique is exquisitely curated for the Napa Valley lifestyle, offering unique women's and men's clothing selections, jewelry and accessories that can't be found anywhere else in the valley. 

 

Color Theory

  recently moved to Main Street at Caymus. They carry a wide variety of name brand paints, mediums, papers and drawing utensils for artists of all skill levels.  
Date: Whenever you please
Time: Check the stores' websites above for hours 
Place: Downtown Napa  
Autumn-atically put yourself in the season's spirit with a pumpkin latte, spiced dessert and cozy seat. Whether you're an apple crisp fanatic or just looking for a seasonal change, we've rounded up some fall favorites worth a festive visit. It's all here.  
Date: Anytime you please 
Time: Business hours vary, check online first
Place: Downtown Napa   
This holiday season, do something big by shopping small on November 30. From handcrafted goods to wine and food-themed gifts, there's something for everyone on your list made by the small businesses that make up Downtown Napa. Get started with a list of retailers in the downtown area to map out your shopping trail for the day. Plus, take advantage of all the deals and offers! 
Date: November 30  
Time: Business hours vary, check online first  
Place: Downtown Napa   
Need Thanksgiving inspo, Downtown Napa style? Check out our guide! Step aside turkey, wine has officially stolen the show.  
DECEMBER
Great for the whole family. Take pictures with Santa, listen to lively carolers and go holiday shopping. After all, 'tis the season to shop local. 
Date: December 1
Time: 12 to 3 p.m.
Place: First Street Napa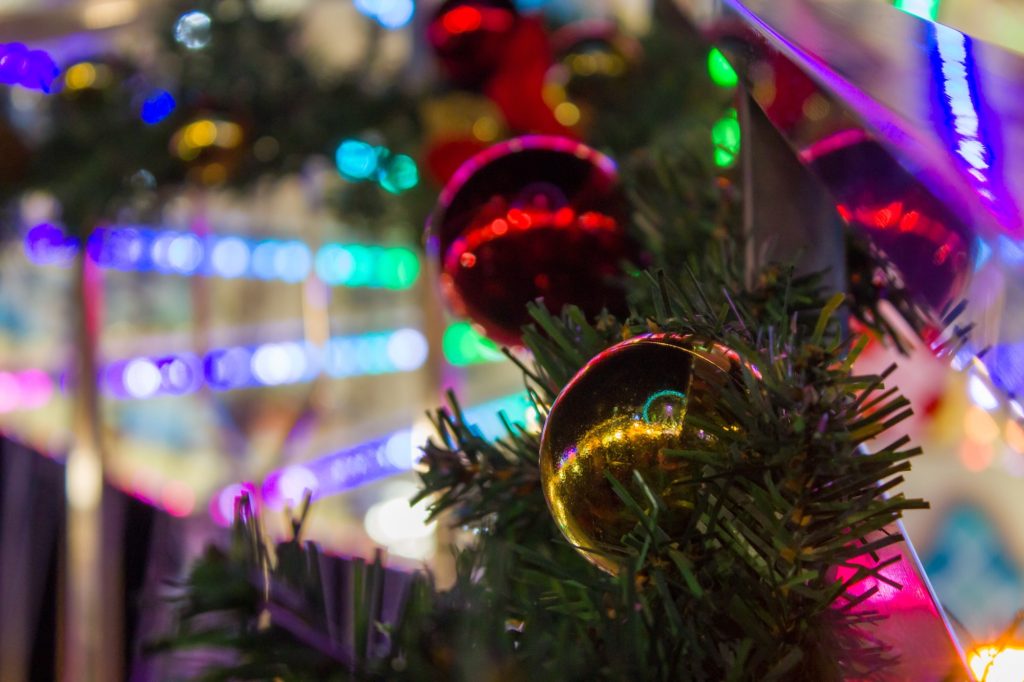 Join the whole Napa community for the annual parade, where floats are decorated over the top with lights and much, much more. Plus, meet Santa after the parade for pictures with the kiddos. The theme for this year is "Celebrating 175 years of Christmas in Napa."  
Date: December 3
Time: 5 to 8 p.m.
Place: Downtown Napa  
It's chilly outside but things are just heating up at Ackerman Heritage House. Transport yourself to a cozy 1889 Victorian Christmas in the opulent Sitting Room, Parlor or formal Dining Room. You'll enjoy tea served on antique China, vintage table linens and sterling silverware while surrounded by French jazz and decadent bites.   
Date: Various Sundays in December, check here
Time: Varies between 11 a.m. and 2:30 p.m., see above
Place: Ackerman Heritage House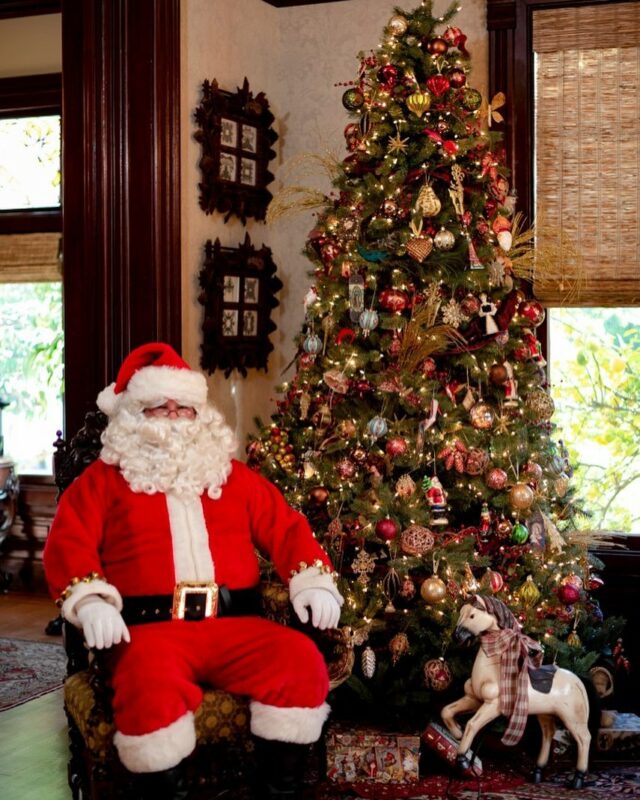 The fun continues at Ackerman Heritage House with a Santa sighting! Enjoy a special Charles Dickens Christmas tale with Saint Nick himself and make sure to snap a holiday family photo or two. Only $15 per person.
Date: December 4 & 11
Time: 10 a.m. to 4 p.m.
Place: Ackerman Heritage House  
Here for the holidays? Enjoy a delightful Christmas Eve, Christmas day or New Year's meal at any one of Downtown Napa's incredible restaurants. Explore worldly cuisine, Michelin-starred chefs and international flare for every taste and every budget. 
Date: Whenever you please
Time: Check restaurant hours online
Place: Varies 
In the middle of Downtown Napa lies this gem. Enlighten your taste buds with their award-winning chocolate wine sauces and sample their specialty hot chocolates and espresso drinks. We recommend the caramel brandy sauce, harvest brittle or English toffee for a festive surprise. 
Plus, cozy up for a long stay and watch the master confectioners at work through the kitchen's large display windows.
Date: Whenever you please
Time: Varies, check website for hours
Place: Anette's Chocolates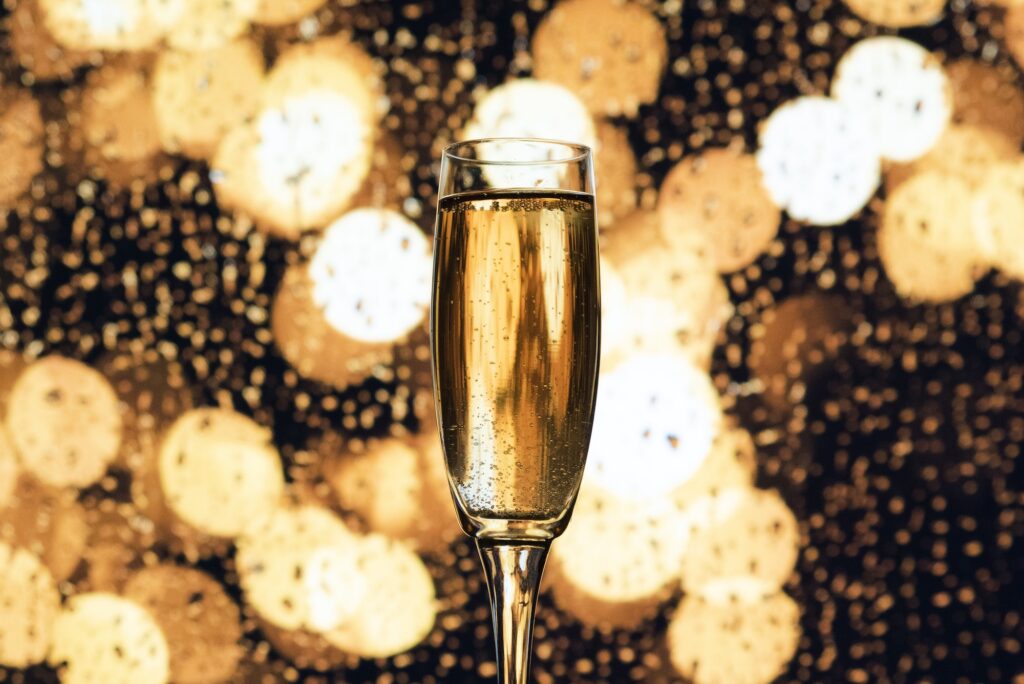 Kick off 2023 with great wine and even better company. From sharing a toast to dancing the night away with your better half, a New Year's at the Meritage is unlike anything else.  
Dates: December 31 to January 1
Time: 6 p.m. to 1:30 a.m. 
Place: Meritage Resort  
Made your list, checked it twice and STILL not sure what to get? There's a guide for that. Find gifts for family, friends and the person who seems to already have everything.  
Between award-winning wine, a relaxing valley atmosphere and countless lodging packages, Downtown Napa is the place to be during the most wonderful time of the year. Check out our complete list of upcoming events and get ready to DoNapa with those you love most.  
 Finally, bright this way and let's lock in your lodging. 
 Cheers!  
YOUR TRIP WILL BE MEASURED BY THE MEASURES WE TAKE
Your safety is our top priority — come here to get away and restore yourself. We have put measures in place to ensure businesses and lodging properties are ready to make your stay and entire Downtown Napa experience extraordinary.
COVID 19 INFO
Safety Videos