It's that time of year again! The Napa Farmers Market is back in full swing and will take place every Tuesday and Saturday from 8 a.m. to 12:30 p.m. The market began last month and will be running until November 21 – making 2017 its longest season yet.
Locals and visitors alike look forward all winter long to the seasonal bounty at the California Certified Napa Farmers Market. The market is located at the South Napa Century Center.
This season's market features an abundance of local produce from more than 40 local farms, with everything from fresh flowers to herbs to a rainbow of fruits and vegetables – including seasonal favorites like strawberries, cherries, peaches, asparagus and artichokes. Shoppers can also expect to see plenty of locally produced milk, meat, seafood and eggs.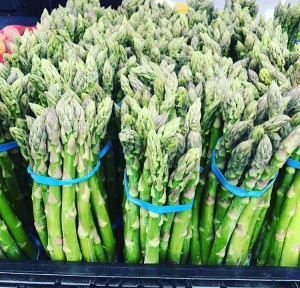 Image Credit:@napafarmersmkt
The Napa Farmers Market also includes unique art, gifts and goods from regional artisans, and gourmet food vendors offering fresh baked goods, delicious cheeses, honey, coffee, tea and much more.
Returning this year, Chefs Demos offer market-goers a few tips and creative ideas on how to cook with fresh produce. There will also be plenty of action for kids every week at the market. This year's market features a new event called Harvest of the Month, which is a great way for the little ones to explore and learn more about fruits and veggies.
What else are we loving about the market this year? Food trucks! In addition to the many delicious food vendors, each week a food truck or two will be on site to serve up some delicious fare.
The Napa Farmers Market continues to be a wonderful way to support and explore the Napa community while also getting heaps of local produce, food and goods. For more information on the market, check out the Napa Farmers Market website.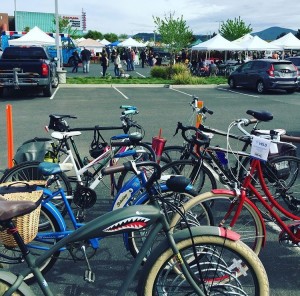 Image Credit: @napavalleyvelo
YOUR TRIP WILL BE MEASURED BY THE MEASURES WE TAKE
Your safety is our top priority — come here to get away and restore yourself. We have put measures in place to ensure businesses and lodging properties are ready to make your stay and entire Downtown Napa experience extraordinary.
COVID 19 INFO
Safety Videos