From oenophiles to first timers, there's something for all wine drinkers to fall in love with when visiting Downtown Napa. Our 55+ wine tasting rooms – all within walking distance – have a style and personality of their own.
Here, the wine is more than the wine in the glass. The stories of the owners and winemakers down to details like the grapes, regions, décor and bottle design are all unique to every winemaker and, ultimately, the tasting room.
Not sure where to start? This handy guide will give you all the details about each tasting room in Downtown Napa, along with where to find your new favorite.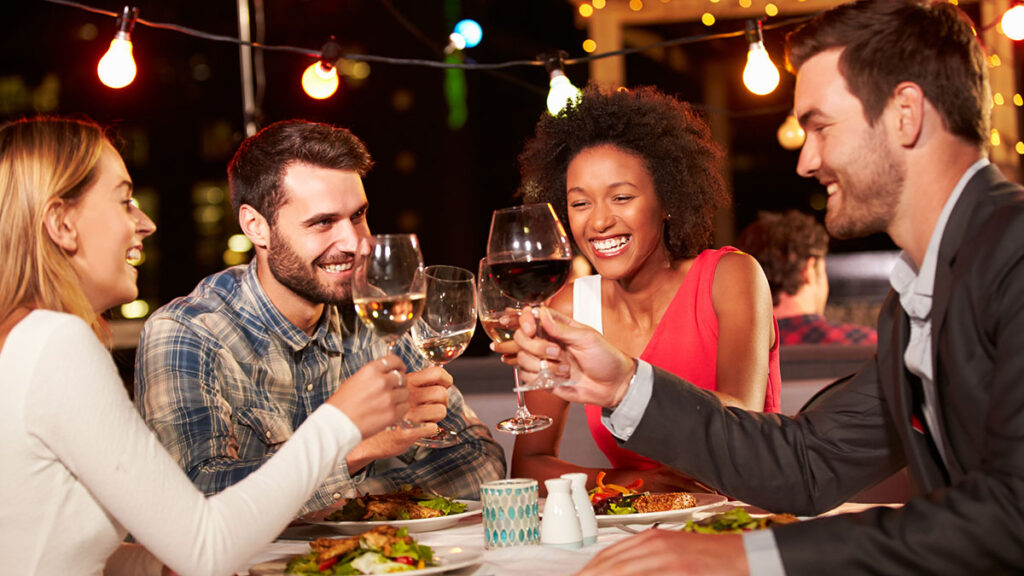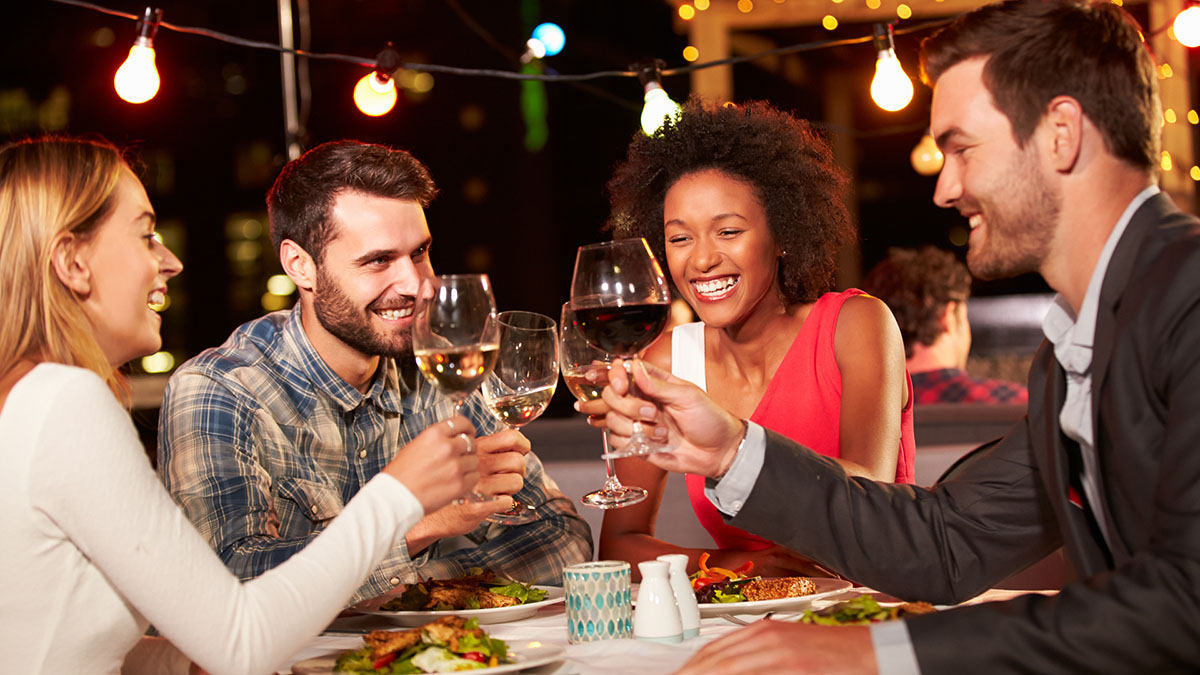 WHAT'S YOUR WINE TASTER TYPE?
There's no right way to enjoy wine. The palate wants what the palate wants, so we developed personality profiles to help you identify the kind of wine taster you are and then paired these personalities with local tasting rooms in Downtown Napa that speak to your specific sipping style.
Once you've established your type, we're sure you'll be curious to see what other types there are out there. Luckily, we've put together a list of them all: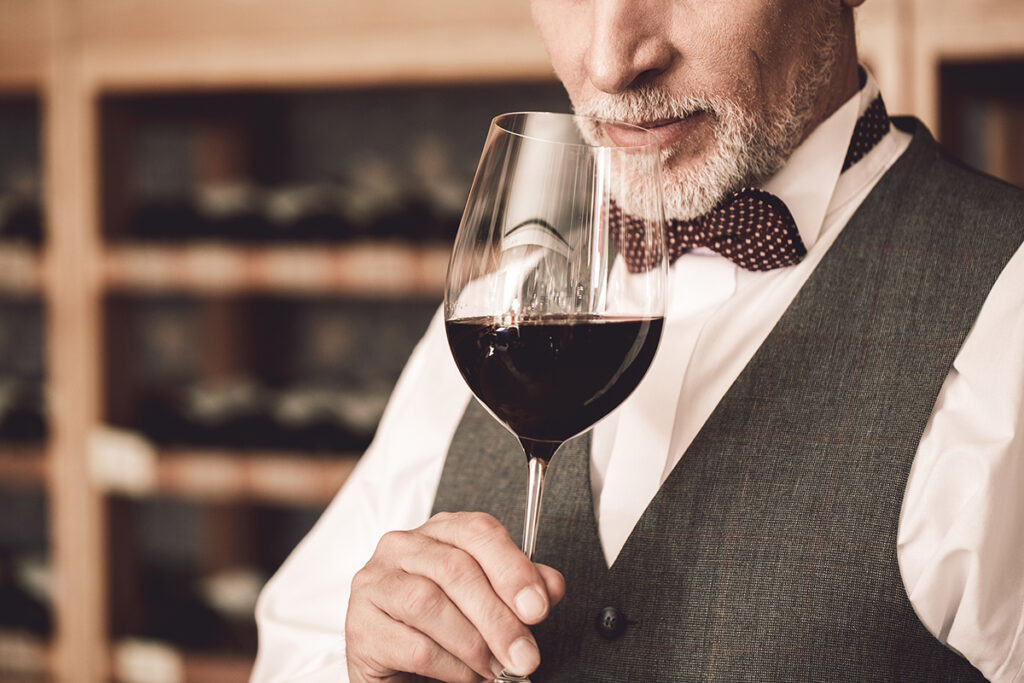 PERSONALITY 1: The Cork Connoisseur
Hearing it through your grapevine is exactly as it sounds. When you talk wine, everyone listens. You have an extensive knowledge of wine and terms like "mouth feel" and "herbaceous" are common in your wine tasting conversations. You're here to add a few very special bottles to your cellar. To you, wine is a passion project; a hobby that gives an extensive collection of special memories and endless conversation.
Cork Connoisseur, check out these Downtown Napa tasting rooms that pair best with you:
Alpha Omega Collective
If getting into the nitty gritty of wine production and the resulting flavor profiles get you, then Alpha Omega is your place for tell-tale terroir. This Downtown tasting room is in a historic building, which adds to the character and charm of the overall experience.
Vineyard 29
When classic wine-making techniques meet the latest technology, beautiful things happen. Cozy up at this luxury Downtown tasting room and drink in the perfectly curated space that expertly sets the tone for sipping some of Napa Valley's finest.
John Anthony
Seven days a week John Anthony serves the finest wines in a welcoming setting. Uncork and unwind in this convenient location and, if you need a little something extra special, you can even customize your own tasting experience.
Quilt & Co.
Sophistication comes forth in this Downtown Napa tasting room. These wines have been enjoyed since 2001, so guests are in for a treat as they continue to serve and please wine connoisseurs everywhere.
Amuse Bouche Wines
Here, winemaking is more than an art form, it's art through and through. Whether you want to taste a masterpiece or add one to your collection, Amuse Bouche is waiting for your discerning palate.
Gabrielle Collection Taste +
Sustainability and biodiversity lead the way to producing wines that are both mindful and luxurious. The tasting also includes a unique food experience that features products grown on the vineyard and complements the vibrant wines.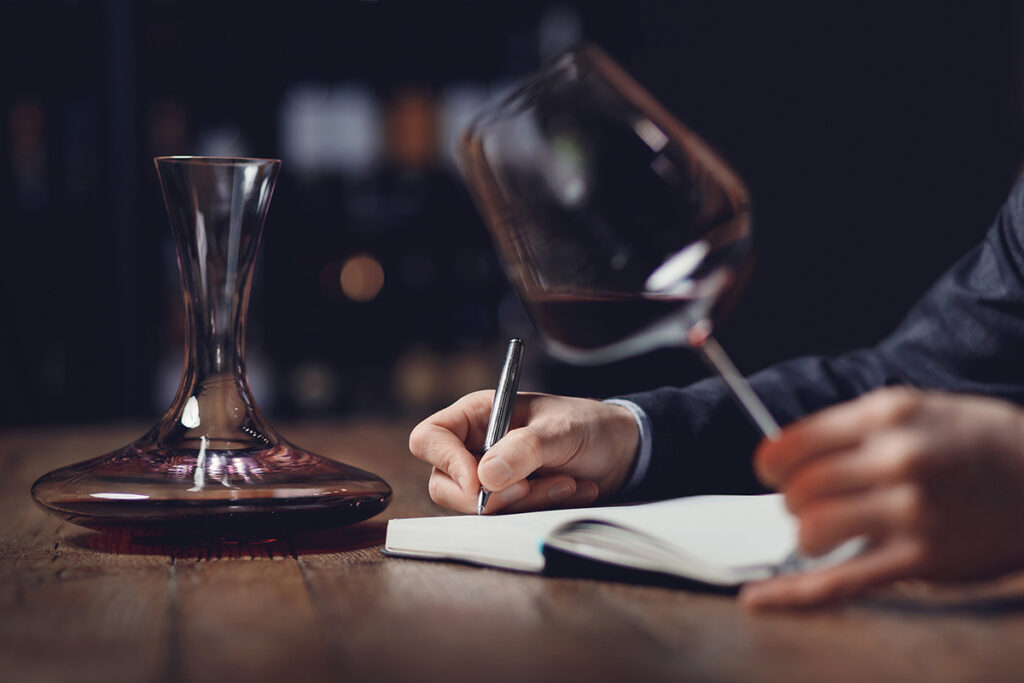 PERSONALITY 2: The Historian
A glass of wine can only reveal so much. When wine history class is in session, you've got your pen and paper ready to drink in all the details of your favorite reds, whites and rosès. To you, every great wine tells a story — and you love stories.
Historian, check out these Downtown Napa tasting rooms that pair best with you:
Ackerman Heritage House
Travel back in time to Downtown Napa's Victorian era at this historic home. It's a tasting and historic tour in one as you can walk the grounds of a restored 1888 Queen Anne Victorian home.
Mayacamas
If you're looking for wine with history, Mayacamas was founded in 1889 and since its vinification in the 1950s, it remains one of the most storied and classically-made wines in Napa Valley.
Mia Carta
Adventure, history and exploration are welcome here. Mia Carta is a micro-producing vineyard that spans multiple styles and appellations which encourages a journey of enjoyable tastings. Learn the story of each of the nine wineries incorporated in this eclectic tasting room.
Chateau Buena Vista
History and luxury collide in this beautiful tasting room where the décor is as indulgent as the pairings. From bubbles and caviar to cabernet and chocolate, these experiences are not to be missed!
Vintners Collective
Talk about history! This building has it all. It was once a saloon and brewery with a bordello on the 2nd floor as well as a laundry and chick hatchery. Now, it's home to an equally-impressive tasting room that features wines from a group of diverse small-production winemakers.
Brown Downtown
This winery knows a thing or two about grapes. The family once sold their grapes to winemakers until 1995 when they decided to make wine of their own. Now this charming tasting room pours their amazing blends in a stunning urban oasis. Brown Downtown also has its own historical legacy: it's the first Black-owned winery in Napa Valley.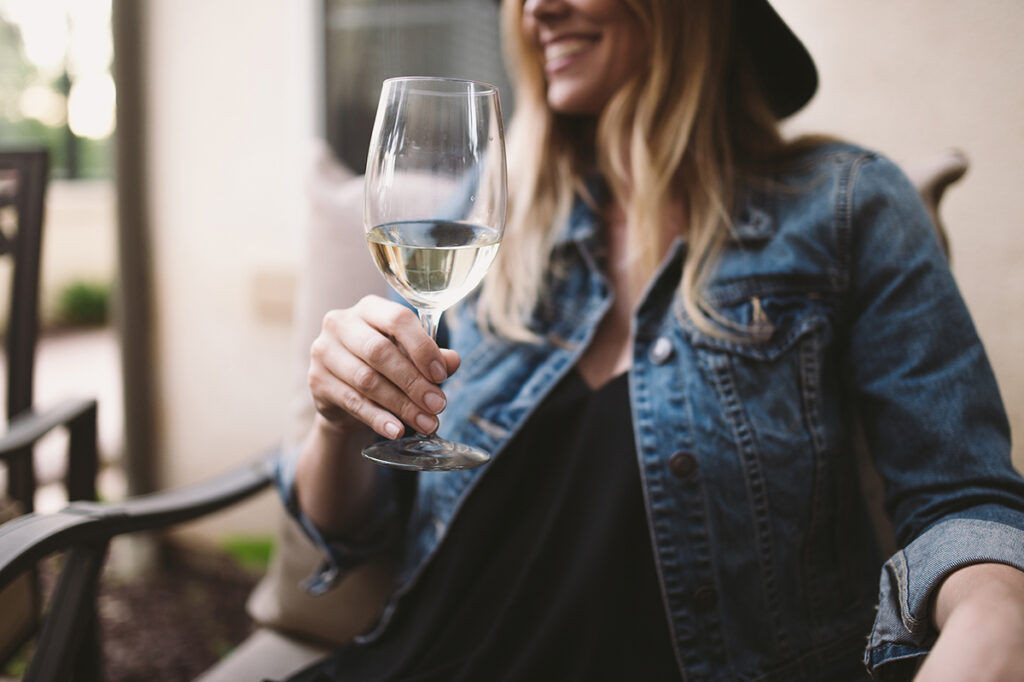 PERSONALITY 3: The Good Vibes Imbiber
Wine can be a stuffy subject matter sometimes, so you seek authenticity when it comes to getting to the good stuff. Visiting with real insiders for the inside track is your preferred way to learn. Experiences like listening to an up-and-coming vintner share stories about unique limited-edition varietals are your happy place.
Good Vibes Imbiber, check out these Downtown Napa tasting rooms that pair best with you:
Gamling & McDuck
Serious wine in a laid-back setting is what you'll experience at Gamling & McDuck. They started in 2009 with a mission to focus on the Loire region in France and bring their quality and learned practices to Napa Valley. This boutique winery only produces two lesser-known varietals- chenin blanc and cabernet franc, and most often you'll find the winemaker pouring behind the tasting bar.
Rebel Vintners
Three unique, all-hands-on-deck boutique vintners came together in 2018 to serve their diverse and approachable small-production varietals from their own wineries in the Rebel Vintners tasting room.
First & Franklin
Located at the corner of First & Franklin, this tasting room's name came quite naturally. This speaks to their approachable nature and welcoming attitude as they showcase wines from 10 different wine families, plus delicious gourmet grab and go.
Cru Tasting Lounge
Eat, drink and play are the primary objectives of this cozy tasting room that invites guests to relax both in and outdoors. Old world meets tech with their special curated digital video content that complements every tasting experience.
Housley
Where else can you find an awarding-winning journalist (Adam Housley) and actress (Tamara Mowry) couple running a successful vineyard? Only in Napa Valley! This tasting room offers some of Housley's most welcoming wines in a beautiful setting.
Outland Wines
All the wines poured here share a common vision: to create a single place to experience high quality wines, foster education and ideas, and share wine with friends and community.
Krupp Brothers
You can find the Krupp Brothers near the Oxbow Public Market. Here, they celebrate good wine and friendly service. Walk-ins are welcome.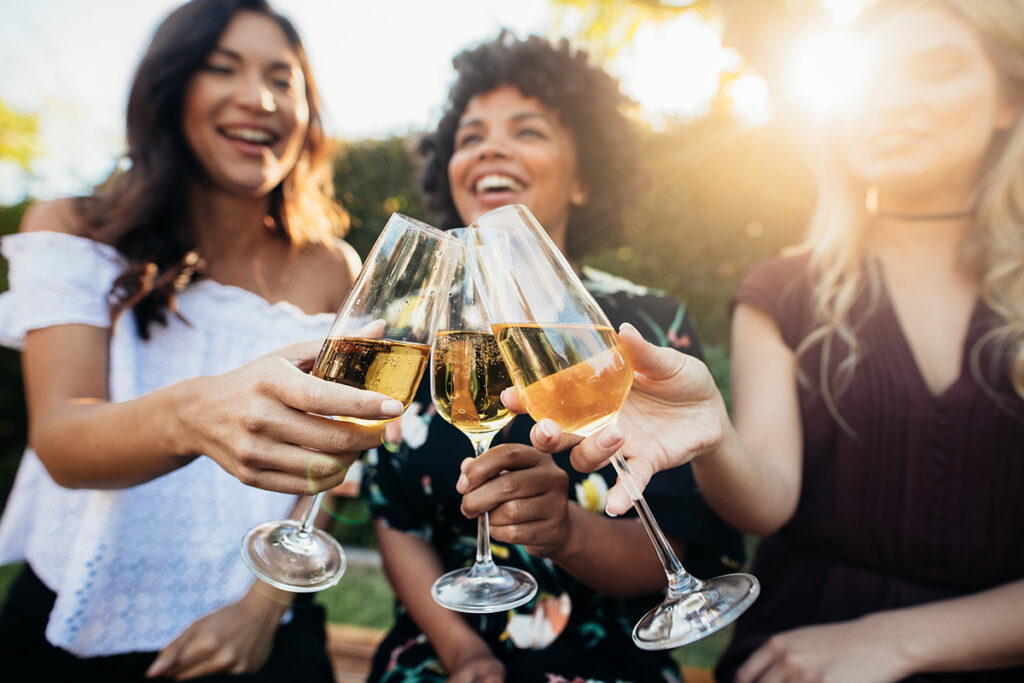 PERSONALITY 4: The Cork Casualist
You leave stocking the cellar to the pros. You look for good times and good tastes. If cabernet all day is your thing, you're good with it. No judgment here, just the pure joy of drinking wine.
Cork Casualist, check out these Downtown Napa tasting rooms that pair best with you:
JaM Cellars
A music-driven wine vibe is all you need to know when picturing this comfortable space filled with leather couches and vintage Rolling Stone magazines. Add wine to that mix and you've got one rocking tasting experience.
Feast it Forward
This space has a little of everything – wine tasting, bottle shop and even a film kitchen studio. Watch chefs, musicians, actors and influencers collaborate in one of the coolest spaces in Downtown Napa.
LVE Lounge (coming soon)
Musician John Legend in collaboration with Napa Valley's Raymond Vineyards created a collection of wines as unique and soulful as the artist himself. The LVE Collection (Legend Vineyard Exclusive by John Legend) can soon be enjoyed in their new Downtown Napa tasting room.
Be Bubbly
Global bubbles and local bites command attention at this champagne and sparkling wine lounge. "Bubbleheads" (AKA passionate Be Bubbly curators) treat guests to fun in every flute!
Bar Lucia
The vision of Kara Haspel, founder of Kara's Cupcakes, can be summed up in a sweet and savory Downtown Napa experience. Food and wine come together beautifully in this space.
Mark Herold Wines
Winemaker and Ecology Ph.D, Mark Herold, taps into his thirst for curiosity to create the complex wines that are featured in his Downtown tasting room. Enjoy a flight or customize your own wonderful tasting experience.
As you start enjoying the fruits of our winemaker's labor, you'll soon realize that if wine can't be made in a day, then it will take more than one day to do Downtown Napa's tasting rooms properly. We raise a glass to that realization with a list of lodgings that complement your style of leisure.
YOUR TRIP WILL BE MEASURED BY THE MEASURES WE TAKE
Your safety is our top priority — come here to get away and restore yourself. We have put measures in place to ensure businesses and lodging properties are ready to make your stay and entire Downtown Napa experience extraordinary.
COVID 19 INFO
Safety Videos