Image source: meritagecollection.com

When people think of Napa, they usually conjure images of wine and vineyards. But did you know Downtown Napa is a hub for wellness treatments and products as well? Treat yourself to a day of pampering and goodness. Then savor your favorite glass of vino to cap off a perfect day.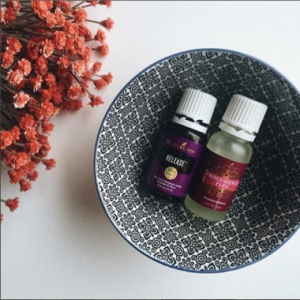 Image source: Instagram @essential.freedom
Aromatherapy oils are gaining in popularity as one of the best ways to harness the power of scent to improve your health. Essential oils are known to help you relax or sleep, give you better skin or even heal digestion problems. You can apply them directly to your skin or use them through a diffuser.
Spa Terra in Downtown Napa offers aromatherapy treatments as well as hot stone massages, herbal compresses and mud wraps.
Located at 875 Bordeaux Way, Napa, CA 94559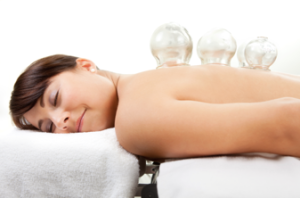 Image source: biorient.com
Cupping Therapy is a traditional Chinese massage technique used for relaxation. Practitioners use small glass cups as suctions devices on the skin. Cupping is like the inverse of a regular massage—instead of applying pressure to muscles, it uses gentle pressure to pull them upward. Celebrities like Jennifer Aniston, Gwenyth Paltrow and Michael Phelps swear by it.
You can try Cupping Therapy at Foot Logic Massage.
Located at 1416 2nd Street, Napa, CA 94559

Image source: Instagram @napaorganics

Give your skin a complete makeover by indulging in natural, luxurious wellness products made right here in Napa. Napa Organics transforms California farm ingredients into healthy skincare. There's a Chardonnay Body Lotion, Plum & Walnut Gentle Exfoliant and Vegan Lip Balm. The company boasts carefully formulated products that give your skin just what it needs and nothing else, for smooth, glowing and healthy results.
Napa Organics is an online store, but do take customers by appointment only.
Located at 1129 Dealy Lane, Napa, CA 94559
Craving more goodness and wellness? There are plenty of options in Downtown Napa to pamper yourself from health and fitness centers to pilates studios and skin boutiques. You can check them all out by heading to donapa.com.
YOUR TRIP WILL BE MEASURED BY THE MEASURES WE TAKE
Your safety is our top priority — come here to get away and restore yourself. We have put measures in place to ensure businesses and lodging properties are ready to make your stay and entire Downtown Napa experience extraordinary.
COVID 19 INFO
Safety Videos