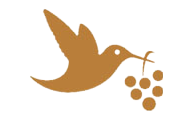 Sip | Sense | Savor
A place to gather and revel in natural luxury.
Azur's inception in 2007 is the product of proprietor Elan Fayard's vision and dedication to producing terroir-specific wines that express the purity and nuance of the vineyards from which the grapes are sourced. Having spent several years in Provence, Elan sought to bring the wine inspiration and influence of her time living in France to Napa. She identified the desire for well-crafted wines that allowed for the characteristics of the land and the language of the fruit to be heard. She combined a focus on harnessing vineyard potential with the abundance of world-class fruit available in the Napa Valley and from that Azur was born!
Visit the tasting room in Downtown Napa!