Check out these Thanksgiving Specials in Downtown Napa!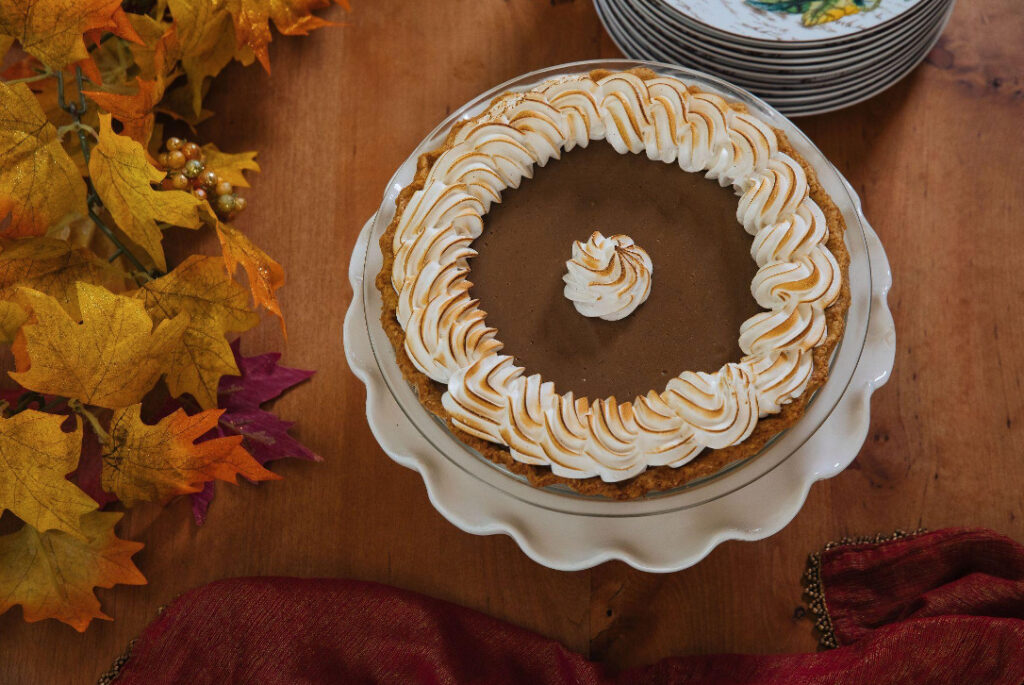 Grace your Thanksgiving table with Ackerman Heritage House's beautifully prepared baked goods. Their velvety smooth butterscotch custard pie will satisfy your sweet craving at the end of a bountiful meal. This flavorful pie can feed up to 8 of your friends/family members. $50 plus tax per baked good item (an approximate $6.25 per serving). Pick-up your order on Nov. 23 from 10:00 AM to 2:00 PM at the Ackerman Heritage House. Inquiries and questions can be emailed to Alexia at Alexia@ackermanfamilyvineyards.com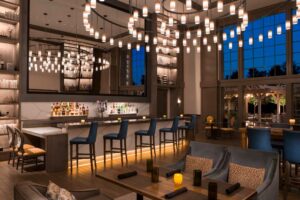 Alba at River Terrace Inn will be open from 7 to 10 a.m. and 3 to 8 p.m. River Terrace Inn, 1600 Soscol Ave., Napa, www.riverterraceinn.com, 707-320-6911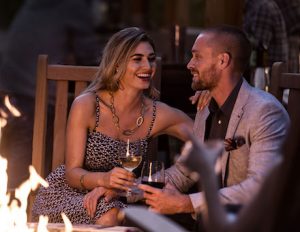 The Andaz will serve Thanksgiving dinner in partnership with Kerr Cellars. 
Salad (choose one) 
Chicory salad, apple, persimmon, candied almonds and smoky blue cheese
Mixed green salad with red wine vinaigrette
 Main course (choose one) 
Turkey with mashed potatoes and gravy
Prime rib with sweet potato puree and horseradish cream
Barramundi with green rice pilaf and herb butter
Side dishes
Fried Brussels sprouts
Roasted butternut squash
Roasted assorted vegetables
 Dessert of house-made pies with whipped topping (choose one) 
Traditional pumpkin
Fresh apple
The cost is $58 per person. The wine-pairing option includes two glasses of wine from Kerr Cellars for $32. 
Andaz, 1450 First St., Napa, andaznapa.com, 707 687 1234 
Join Angele for a Provençal Thanksgiving feast! Their menu will be three courses at $120 per person including Canapés (County Line Chicory Salad, Toasted Walnuts, Roasted Butternut Squash, Goat Cheese, Red Wine Vinaigrette, Herbs de Provence or Potato Leek Soup, Perigord Black Truffles, Créme Fraïche),  Roasted Heritage Turkey, Traditional Stuffing, Potato Gratin, Roasted Brussels Sprouts, Gravy, Bettina's Moms Cranberry Sauce or Classic Boeuf Bourguignon, Baby Carrots, Pearl Onions, Button Mushrooms, Potato Purée, Warm Apple Pecan Bread Pudding, Vanilla Bean Ice Cream or Pumpkin Tart Mignardises
BANK CAFE AND BAR AT THE WESTIN
Annual BANKsgiving Feast; reservations required. 
Bank Cafe and Bar, 1314 McKinstry St., Napa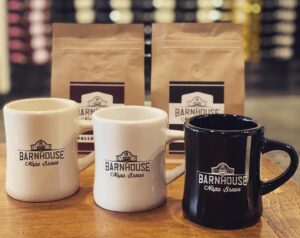 Barnhouse Napa will be open from 7 a.m. to noon. 
Barnhouse Napa, 1004 Clinton St., Napa, barnhousenapa.com, 707-690-6272 
Serving 11 a.m. – 6 p.m.
Carpe Diem Napa, 1001 Second St., Napa; reservations recommended.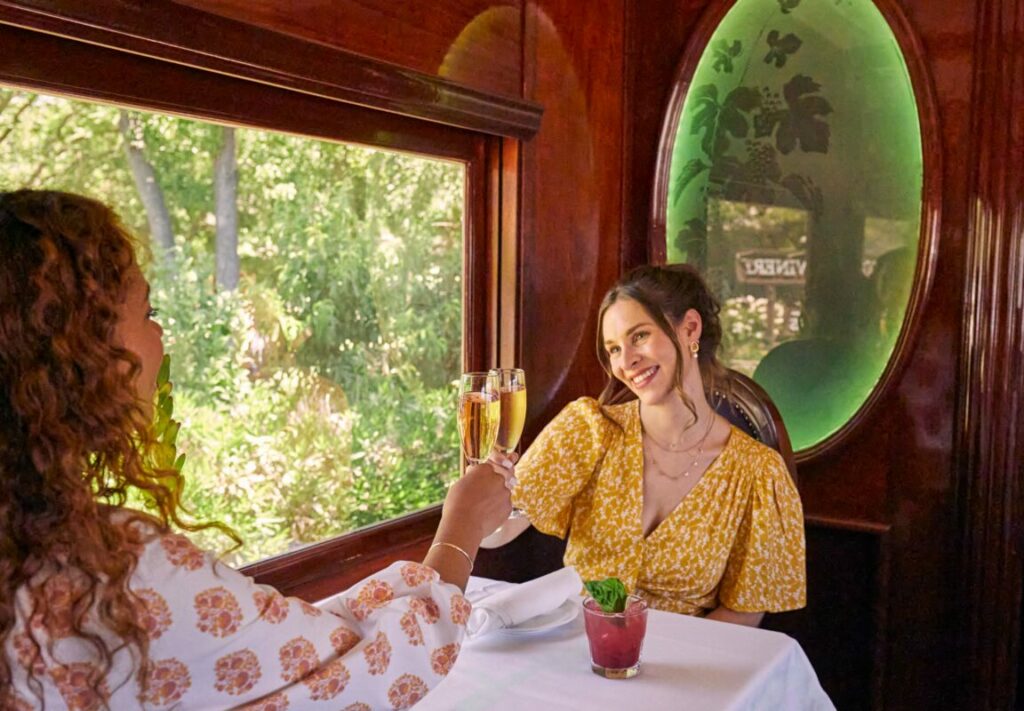 Napa Valley Wine Train is offering a Thanksgiving menu for those who are looking to stay out of the kitchen and be wined and dined on the lines instead. The Thanksgiving menu features honey-roasted butternut squash bisque, roasted Diestel Farms turkey, and local chorizo and herb stuffing prepared to order on the train. The Napa Valley Wine Train Thanksgiving experience includes a splash of sparkling wine, multi-course Thanksgiving feast and a 3.5-hour journey aboard the vintage train.
CHARLIE PALMER STEAK AT THE ARCHER
Charlie Palmer Steak and Sky & Vine at the Archer Hotel will be open. 
Charlie Palmer Steak, 1260 First St., Napa, www.charliepalmersteak.com, 707-819-2500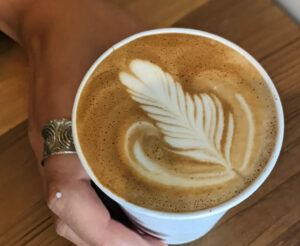 Photo: @ContimoNapa
Contimo wants to help you make Thanksgiving dinner easier to pull off (and even more delicious) with a special Contimo stuffed turkey, a classic brined turkey, any of its house processed meats, one of many classic sides or all the above. Browse the menu now and reserve your order online.
Contimo's signature stuffed turkey
Classic brined turkey
Whole smoked hams
Country pâté
Alder wood smoked bacon
Sourdough & sausage stuffing
Winter squash gratin
Mini buttermilk biscuits
Roasted turkey stock
Chocolate chip cookies
Sammy Cakes pumpkin, apple and pecan pies
Pick up at shop at Contimo on Tuesday, Nov. 22 and Wednesday, Nov. 23. Contimo, 950 Randolph St., Napa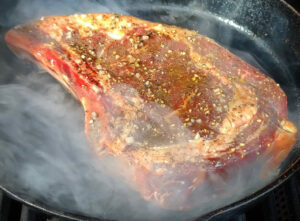 Cordeiro's will be open from 1 until 5:30 p.m. serving a full menu and a turkey dinner. Cordeiro's Steakhouse, 2025 Monticello Rd., Napa, cordeirosssteakhouse.com, 707-224-1960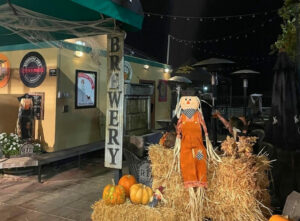 Photo: @DowntownJoes
Downtown Joe's will serve a classic Thanksgiving dinner of turkey, stuffing, mashed potatoes, gravy, cranberry sauce and pumpkin pie for $24 per person for lunch until 5 p.m., then $28 for dinner. 902 Main St., Napa, www.downtownjoes.com, 707-258-2337
Chef Todd's famous mushroom soup $28 quart
Sourdough stuffing $18 quart
Peppercorn gravy $24 pint
Mashed potatoes$14 quart
Roasted root vegetables $14 quart
Caesar dressing $9 pint
Mustard vinaigrette $9 pint
Ranch dressing $9 pint
Pre-order only by 5 p.m. Monday, Nov. 21 Contact heather@kitchendoornapa.com or 707-226-1560 Pick up on Wednesday, Nov. 23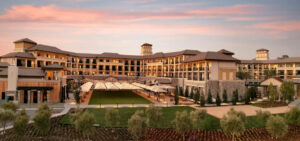 Photo: @MeritageResort
The Meritage will serve a brunch buffet in the Meritage Ballroom with reservations available from 11 a.m. to 4 p.m. The menu will feature seasonal favorites including truffle turkey breast, crusted prime rib, assorted appetizers, decadent desserts and more. The cost is $95 for adults, $45 for children aged 4-13 and complimentary entry for ages 3 and below. A welcome glass of Champagne is provided for those 21 and older. Beer and wine are available at an additional cost. Make reservations at www.meritageresort.com
The Meritage, 850 Bordeaux, Napa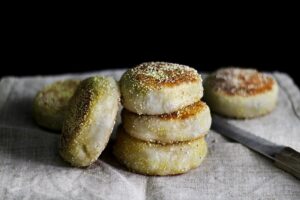 Breakfast:
Cinnamon roll ring with nuts (5) $20
Morning pastries (croissants, muffins, scones) $3.50-$5
English muffins (6) $14
Pumpkin bread loaf (serves 8) $30
Cranberry orange nut loaf (serves 3-4) $10
Pumpkin gingerbread loaf (serves 3-4) $10
Organic Artisan Breads:
2 lb pain au levain boule $6.50
Walnut sage levain batard $6.95
Pain de mie dinner rolls (12) $8
Desserts:
9" Pumpkin pie $30
9" Apple Pie streusel topping $35
9" Pecan pie $35
9" Pear nut tart $35
Iced turkey sugar cookie $4
Iced fall leaf sugar cookie $3
All orders must be placed and pre-paid by 4 p.m. Saturday, Nov. 19
Pickup Wednesday, Nov. 23 from 9 a.m. to 4 p.m.
St. Helena 1357 Main St., St. Helena, 707-963-8192 Fax: 707-963-8037 Oxbow, 644 First St., Bldg. B, Oxbow Public Market,707-259-1128 Fax: 707-259-1169 Closed Thanksgiving Day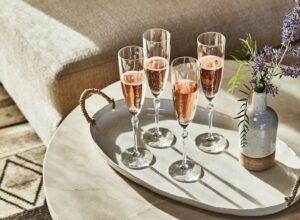 STANLY RANCH, AUBERGE RESORTS COLLECTION
Bear at Stanly Ranch will serve a five-course prix fixe menu: 
Starter: 
Heirloom squash soup 
Appetizer (choice) 
Persimmon salad

 

Dungeness crab

 

Baked ricotta

 
Main course (choice) 
Wild salmon

 

Prime beef striploin

 

Heritage turkey

 
Side dishes:
Brussels sprouts, mashed potatoes and sourdough stuffing 
Choice of pumpkin, apple, or pecan pie 
Separate vegan and gluten-free menus will be available including vegan and gluten free stuffing. 
Dinner reservations will be available from 11:30 a.m. to 7:30 p.m. The cost is $95 for adults and $40 for little ranchers. Wine pairing is $65. Reserve at resy.com. 
Stanly Ranch, Auberge Resorts Collection, 200 Stanly Crossroad, Napa \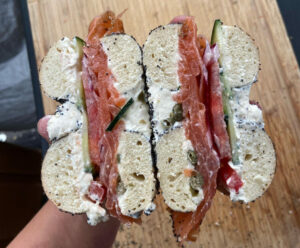 Photo: @ToastedNapa
Toasted offers pre/post-Thanksgiving breakfast specialties: 
Bagels $28 by the dozen

 

Challah rounds $10

 

Babka rounds in chocolate or cinnamon pumpkin $15

 
Platters:
Full bagel spread with lox and veggie $150 Includes 1/2 pound lox, one pound cream cheese, cucumbers. tomatoes. red onions, capers and one dozen bagels

 

Veggie platter $75 Includes one pound cream cheese, cucumbers, tomatoes, red onion. capers and one dozen bagels

 
Place orders by Nov. 21 to info@toastednapa.com for deliveries Tuesday, Nov. 22 and Wednesday, Nov. 23 to enjoy for Thanksgiving. 
They will be closed Thursday, Nov. 24 and Friday, Nov. 25 to enjoy the holiday. 
CLOSED ON THANKSGIVING DAY IN NAPA: 
Avow
Kitchen Door (but to-go option)
Napa General Store
North Bar and Grill
Oxbow Public Market
Torc
The Waterfront Seafood Grill
Azzurro Bistro
Don Giovanni
C Casa
Don Perico
Dutch Door
Empress M
Jax Mule
Gott's
Morimoto
Osha Thai
Napa Palisades Saloon
Tarla
Azzurro Pizzeria e Enoteca GF menu including pizza
Bistro Don Giovanni GF menu including pasta and dessert
Boon Fly Café GF menu including bread and buns
C Casa is dedicated gluten-free with no cross contamination
Compline
Dutch Door GF options
Eiko's can be GF if you ask. They have tamari to use instead of soy sauce
Filippis has a gluten-free pizza and pasta menu
First & Franklin has gluten-free bread for their sandwiches Foodshed has many gf options
Fume Bistro Galpao Gaucho Brazilian Steakhouse GF menu including bread
Gott's Roadside GF menu including bread/buns, burgers, cider and fries
Grace's Table
Hog Island Oyster Co GF menu including clam chowder
Il Posto Trattoria GF Menu including pasta. It has a separate kitchen for their glutenfree preparations like their GF pasta
Kitchen Door has gluten free options like pho, cream of mushroom soup, rice noodle lettuce cups. Their menu includes a "gf" for these items.
La Cheve Bakery and Brews GF Menu including dessert, muffins, pancakes and tacos
Loveski's at Oxbow can make sandwiches with GF bread and has GF bagels.
Morimoto Napa Mountain Mikes has GF pizza
Napa Noodles GF Menu including noodles and ramen
Napa Valley Bistro GF menu. They can accommodate any special allergy or dietary needs
Oenotri in Napa had freshly made GF pasta!
Pasta Prego GF menu including pasta Pizza Azzuro GF pizza
Ristorante Allegria
Sift Cupcake & Dessert Bar GF menu including cupcakes
Sunshine cafe doesn't have a GF menu but they can make almost everything GF. They also have GF bread and pancakes
Tarla Mediterranean Bar + Grill
Torc
Waterfront Seafood Grill
ZuZu
EVENT DETAILS
November 24