Get the kids (and adults, if you wish) dressed in costume and visit downtown Napa, where you can trick or treat at businesses!
Downtown businesses displaying black and orange balloons outside will be inviting costumed ghouls and goblins to come in for treats. Staff from the Bank of Marin will set up three backdrops in downtown with Disney characters, making great photo ops.
See a list of participating businesses here.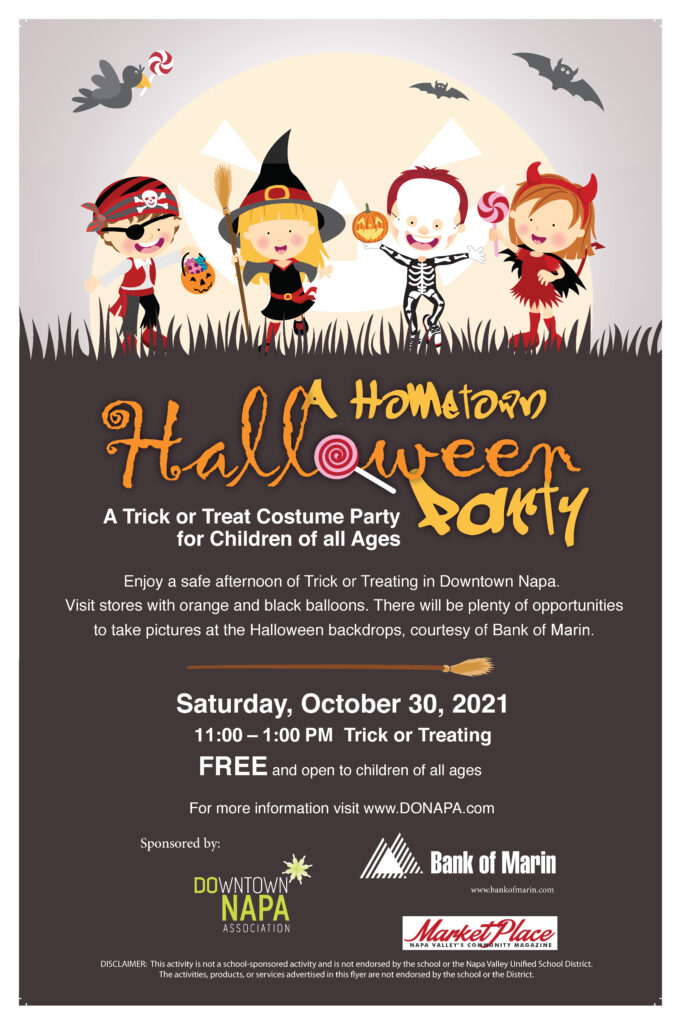 EVENT DETAILS
October 30
11:00 am 1:00 pm