Click Here for Self-Guided Tour Map
The Napa ARTwalk is a biannual, rotating exhibition of juried sculpture created by artists from the Western US and displayed in Downtown Napa, California.
Current Exhibition: 2019-2021 Napa ARTWalk // Sense of Place
8 Sculptures // 8 Artists
Eileen Fitz-Faulkner (Orinda, CA)
Brian Hutsebout (OR)
Danette Landry (Napa, CA)
Ken McCall (Boise, ID)
Jann Nunn (Oakland, CA)
Sue Quinlan (Boulder, CA)
Eino Romppannen (Pahrump, NV)
Patricia Vader (Martinez, CA)
The theme for the sixth Napa ARTWalk Exhibition is 'Sense of Place'. A jury of arts professionals selected eight sculptures to prompt the contemplation about the symbolic and physical relationship we have to the environment in which we live.
JURY: Jermaine Danté Burse, Artist + Activist; John Hannaford, City of Napa Public Art Steering Committee Chair + Artist; and Adam L. Weidman, Arts Council Napa Valley Board Member + Artist
SALES: All of the sculptures in this exhibition are for sale. Ten percent of all sales made during the exhibition support future Napa Art Walk exhibitions. For more information, please call the City of Napa's Parks + Recreation Services (707) 257-9958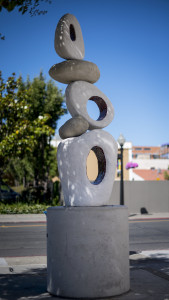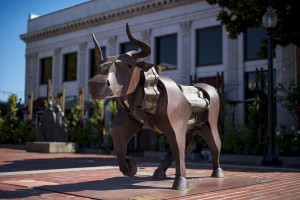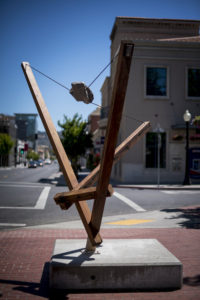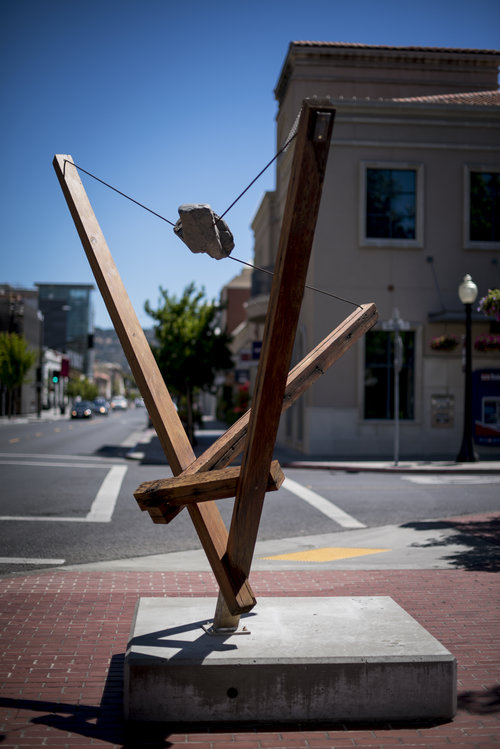 The ARTwalk's goals are to:
1. Create exciting, appealing and harmonious public environments by integrating outdoor art in public spaces
2. Encourage public art that celebrates Napa's historical, socio-cultural and aesthetic values
3. Preserve and enrich Napa's cultural environment
4. Enhance the character of Napa through visibility of community-valued artworks
5. Promote public participation and interaction with artists and artwork
6. Stimulate the Downtown economy through increased pedestrian activity and create an art destination in Napa
Artworks remain on view for 24 months, during which community members and visitors are encouraged to vote to select one artwork for a People's Choice Award. The annual winner of the People's Choice Award receives a complimentary two-night getaway in Napa. Vote for your favorite sculpture online at www.napaartwalk.org
For more information about the program, click here.
YOUR TRIP WILL BE MEASURED BY THE MEASURES WE TAKE
Your safety is our top priority — come here to get away and restore yourself. We have put measures in place to ensure businesses and lodging properties are ready to make your stay and entire Downtown Napa experience extraordinary.
COVID 19 INFO
Safety Videos