This season is all about dining al fresco, relaxing in the warm summer breeze, and admiring the sweeping Napa Valley views. Luckily for us, we can continue to do all three of those things while maintaining protocols to keep our residents and visitors safe. So, before you head out for a day in Downtown, make sure you're up to speed with our four favorite rooftop spots to get away from it all. 
AVOW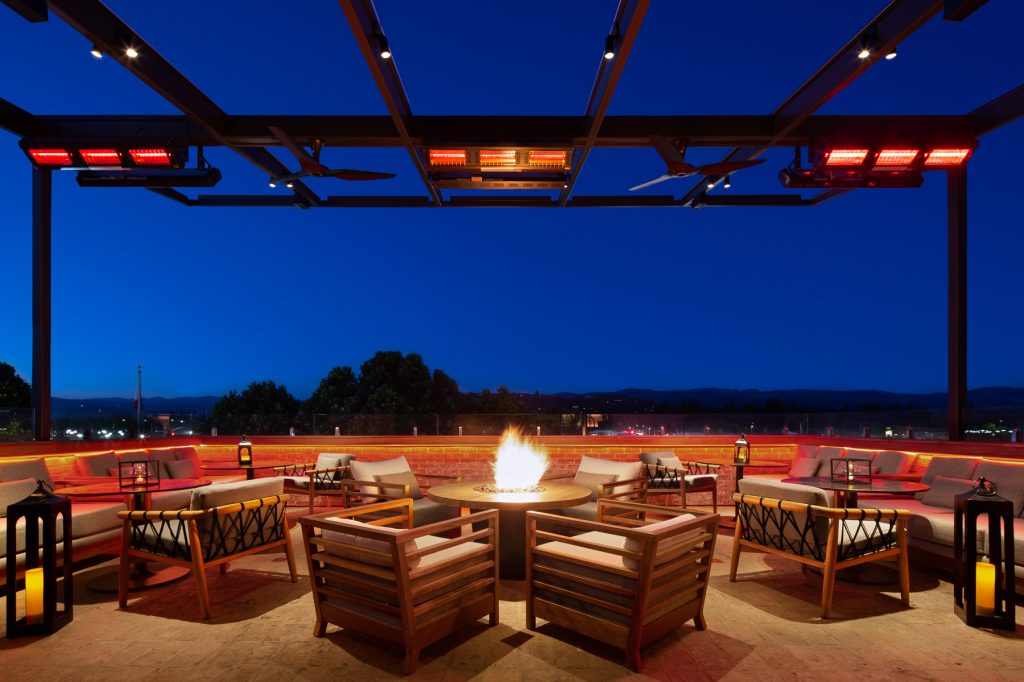 Overlooking the Napa River and Veterans Park, the rooftop at AVOW Napa is serving up lunch, dinner, artisanal cocktails, and a weekend brunch that will keep you coming back for more. With menu items like "Hoke Poke" (insert watermelon instead of tuna), their locally famous "Burger and a Brewski" deal, and, of course, "Frosé all Day", this team is upping the creative ante on a daily basis. Snag a reservation here, and get ready to enjoy some authentic California cuisine in the heart of wine country. 
Andaz Mercantile Terrace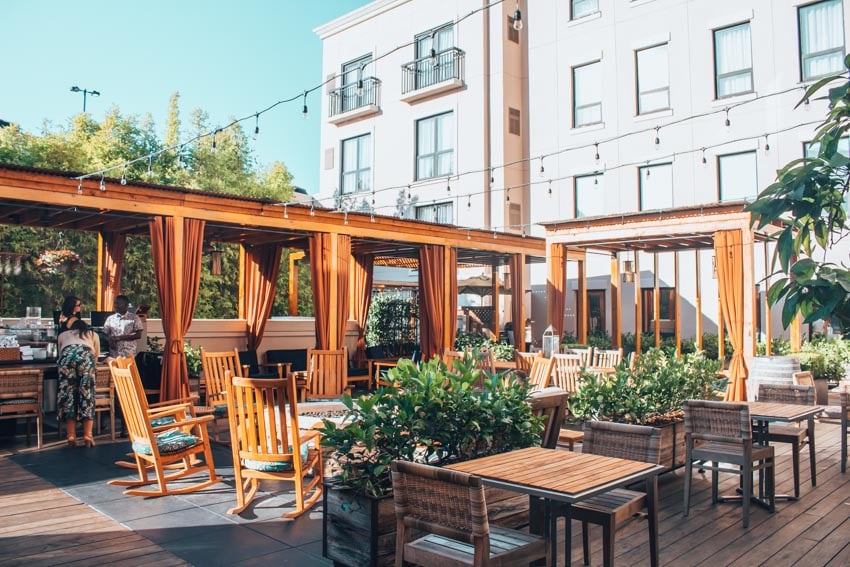 A hidden gem located on the second floor of the Andaz Hotel, Mercantile Terrace is an outdoor oasis with all the amenities you'd want in a rooftop bar – fire pits, cabanas, rocking chairs, and world-class cocktails. Their happy hour bites are not to be missed (we recommend the warm pretzel) and the environment will put you in vacation mode in no time. Live music is back every Friday and Saturday night, so grab a drink, a seat by the fire, and enjoy! 
Feast it Forward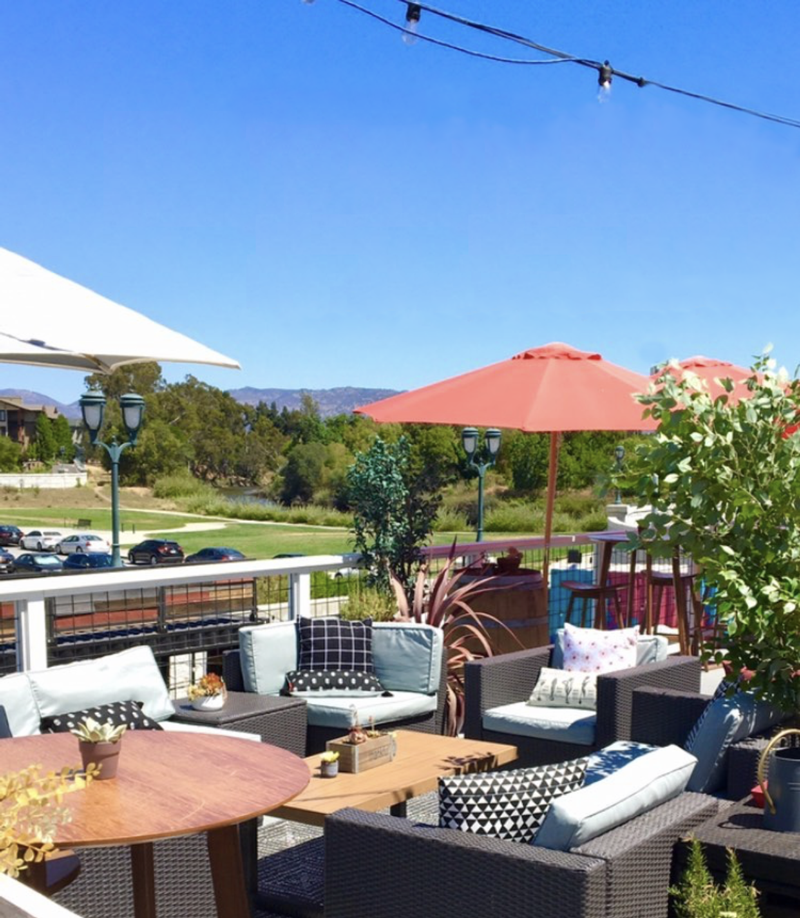 At Feast it Forward, there is something new to discover around every corner. Seriously! Downstairs you'll find an expanded garden area with numerous hideouts for personal tastings, all with a different look and feel. They've even recently rolled out S.O.A.R (Support Our Area Restaurants), an outdoor dining series highlighting some amazing local chefs and restaurants. But the real R&R kicks in on the upstairs patio. This Downtown rooftop includes 360-degree views of the Oxbow district – from the Commons to the Napa River and overlooking the wine train. A couple of hours here and you'll feel like you've just unplugged for a week. But don't just take our word for it…
Sky & Vine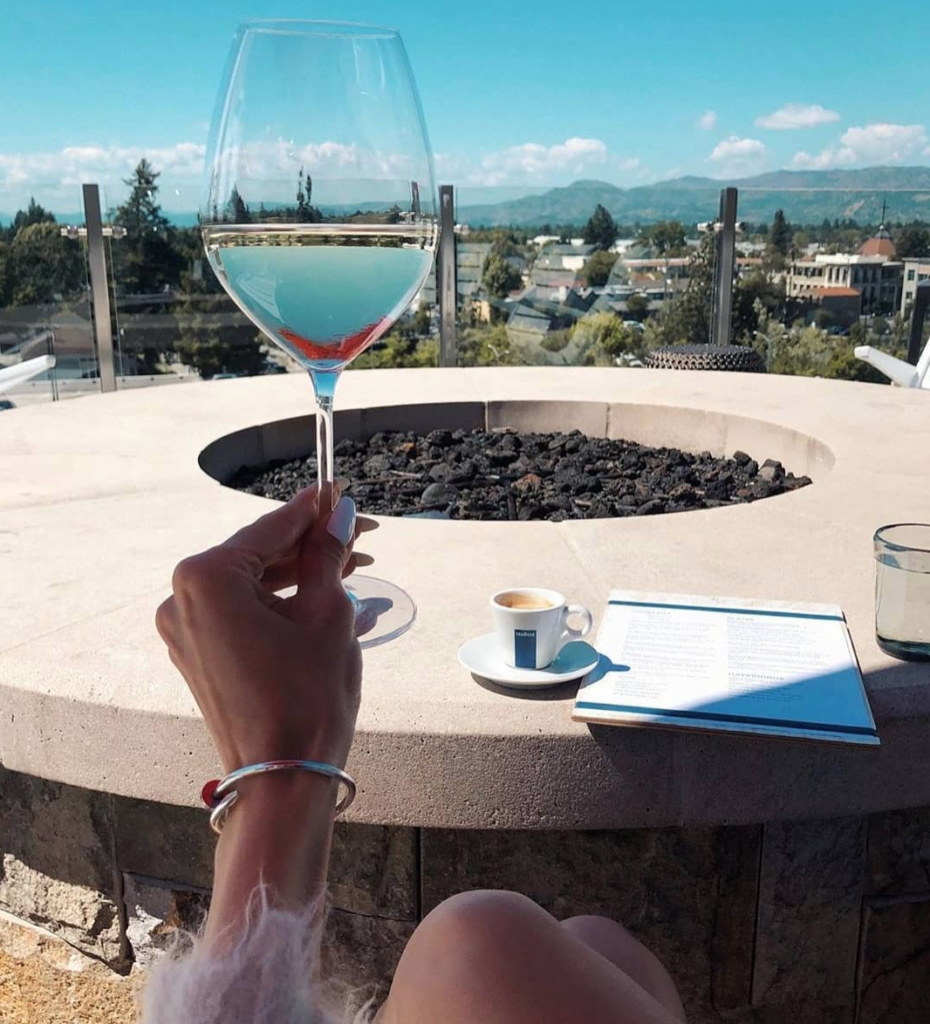 Atop the Archer Hotel, the aptly named Sky & Vine is a true rooftop retreat serving up panoramic views, lobster corn dogs, and an amazing ambiance. On Sundays, enjoy 50% off select bottles, Mondays we've got $2 oysters on ice, up next, there's Tiki Tuesday, and to wrap it all up, live music every Thursday night! With so many happenings, you may never want to leave. Plus, if you're in the market for a stunning Napa Valley sunset, this is your spot. 
The weekend is calling, and so are these amazing open-air getaways. Many restaurants require reservations in advance, so if you're planning to host your own rooftop crawl, we recommend you plan ahead! If you need more time to explore the sites, grab a room and stay awhile. See you in Downtown!   
YOUR TRIP WILL BE MEASURED BY THE MEASURES WE TAKE
Your safety is our top priority — come here to get away and restore yourself. We have put measures in place to ensure businesses and lodging properties are ready to make your stay and entire Downtown Napa experience extraordinary.
COVID 19 INFO
Safety Videos