While the rest of the valley tends to get sleepy after dinner, Downtown Napa has a vibrant nightlife for visitors. If you're a night owl looking to discover more food, wine, music and entertainment, here are a few of our favorite spots.
Late Night Eats
Open till midnight on Fridays and Saturdays, 1313 Main is an upscale downtown restaurant with an award-winning wine cellar. Sip a glass of wine to top of your night while enjoying a few bites of carefully crafted California cuisine from a talented executive chef.
If you're feeling a little bolder, try Bounty Hunter Wine Bar & Smokin' BBQ for some late-night barbecue and a big glass of cab (or maybe a whiskey flight). This restaurant is a local favorite offering a casual, fun spot to hang out after hours. You can go with some small plates to accompany your drink, or go big with a mouthwatering barbecue platter.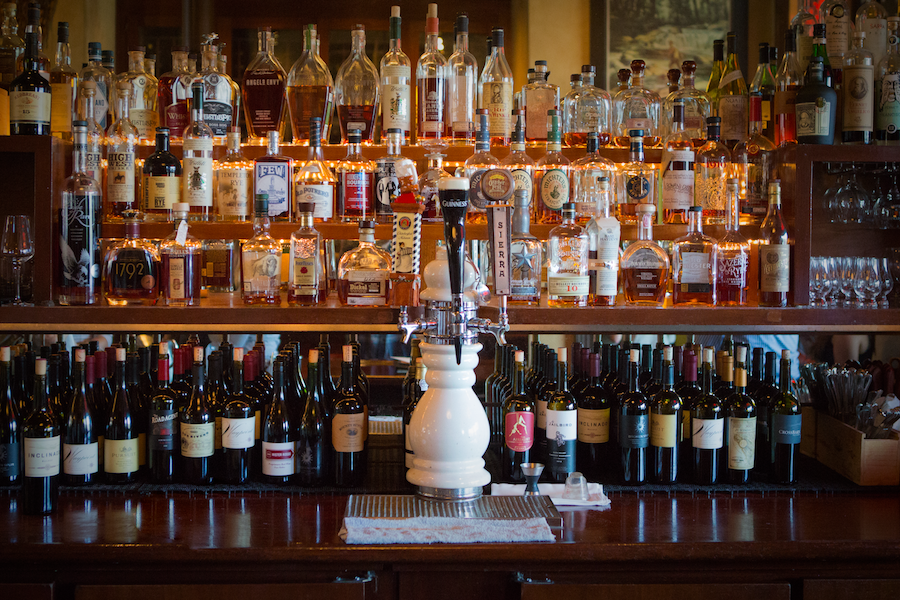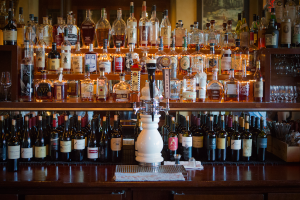 Bounty Hunter Wine Bar & Smokin' BBQ 
Wine Tasting & Cocktails
Want to skip the food and go straight for a nightcap?
Located on First Street, John Anthony Vineyards has an elegant tasting room where you can discover some of the winemaker's finest vintages. This is the perfect place to kick back and "wine down" after a long day of leisure – you can even savor a private, late-night tasting.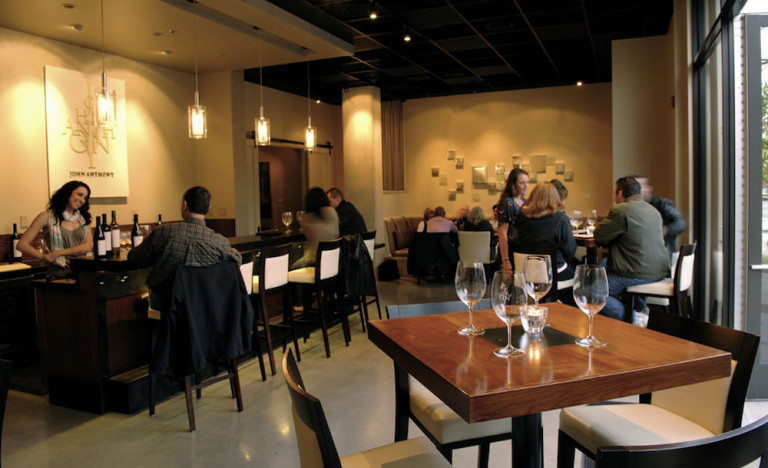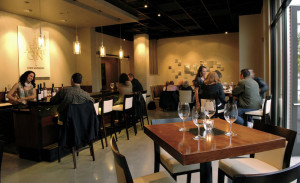 John Anthony Vineyards Tasting Room 
Be sure to head over to the Oxbow district and visit CRU @ the Annex for a unique tasting experience with a bit of a "pop" to it. Enjoy a quiet oasis adjacent to the bustling Oxbow Marketplace where you'll have the opportunity to taste wines by the flight, glass or bottle from our CRU and Estate portfolios. You'll enjoy wines that are perfectly paired with carefully crafted popcorn flavors for a truly irreplaceable tasting experience.
If you've had your fill of wine (if that is even possible), change up your taste buds with some hops from Napa Palisades. Located on the Napa River, the Napa Palisades offers craft beer, farm to face pub-style food, and plenty of TVs to watch your favorite sporting event.
Music & Entertainment
Everyone from pool sharks to novices to billiards are welcome at Billco's. With 11 tournament-style billiards tables and steel-tip dart boards, you are sure to remain entertained for hours while having a little friendly competition.
Blue Note Napa, a restaurant and jazz club, is a new high note in Downtown Napa. Located in the historic Napa Valley Opera House, Blue Note presents a variety of blues and jazz acts in an intimate venue. The club doubles as a restaurant, serving culinary delights from a renowned executive chef.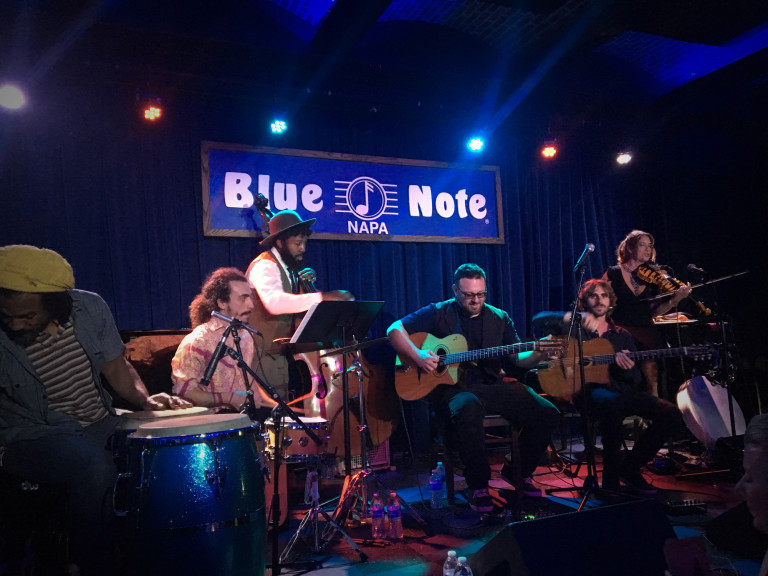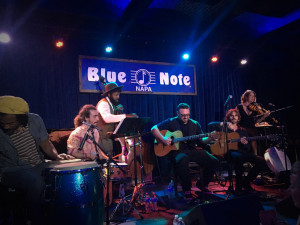 Blue Note Napa 
Nightlife abounds in Napa. Explore the after-hours fun on your next visit, with some of the best food, wine and entertainment the city has to offer!
YOUR TRIP WILL BE MEASURED BY THE MEASURES WE TAKE
Your safety is our top priority — come here to get away and restore yourself. We have put measures in place to ensure businesses and lodging properties are ready to make your stay and entire Downtown Napa experience extraordinary.
COVID 19 INFO
Safety Videos