2019 TASTING CARDS COMING SOON!
Stay tuned for more details.
Do a Downtown Napa Wine Tasting Card, and Taste Wines for 1/2 the Price!
The Napa Valley is home to hundreds of small lot, artisanal wines that most people will never find. Many of those are offered exclusively at the 25 tasting rooms in Downtown Napa.  The Taste Napa Downtown card is your opportunity to visit ten of those rooms and taste wines that will please your palate as wine should – for only half price. The rooms are all within walking distance of one another. Park the car and taste your way through Downtown Napa. You could save over $150, while experiencing some of the Valley's best-kept wine secrets.
Taste Napa Downtown is available for only $15, and is good for all of 2018. Expires 12/31/2018
It can be purchased in several ways:
Order by clicking the button below, and your card will be mailed to you the next business day.
Visit the Napa Welcome Center at 600 Main Street or the Napa Tourist Information Center at 1331 First Street.
Call 707-257-0322 with any questions. Enjoy!
Participating tasting rooms:
1000 Main St.
245 First St.
1021 McKinstry St.
1460 First Street
710 First St.
1331 First St.
1004 Clinton
605 First St.
530 Main St. Suite A
1463 First St.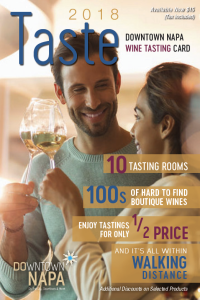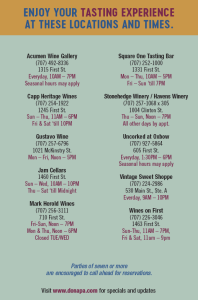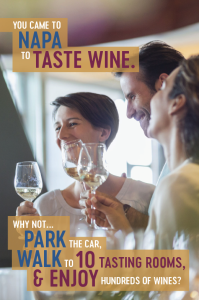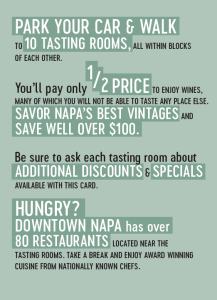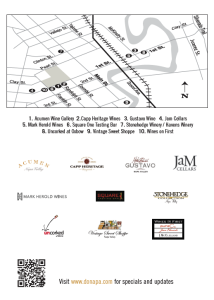 Save