Pair your wine with inspiration in Downtown Napa! Take advantage of the warm days and enjoy our diverse art scene this summer. Here are a few of our favorites:
Take a Walk
Adventure through Downtown Napa and check out jury-selected sculptures that are a part of Napa ARTwalk. The art walk rotates pieces every two years and this July marks the beginning of a new 2019-2021 season. The new selection features eight artists from five Western states. The sculptures are focused around the theme "Sense of Place," which conveys an idea that individuals and the society should take ownership of their stories, empower communities and spark understanding in their collective experience in shared space.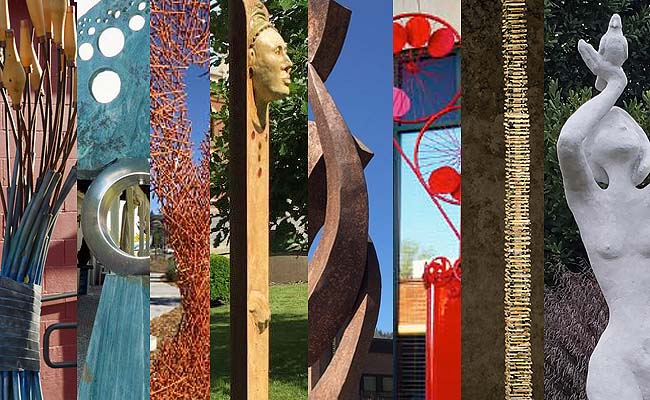 Tip: Pick up a free map at the Napa Valley Welcome Center and download the self-guided audio tour from AutoCast for background on the artists and their inspiration!
Brush Up on History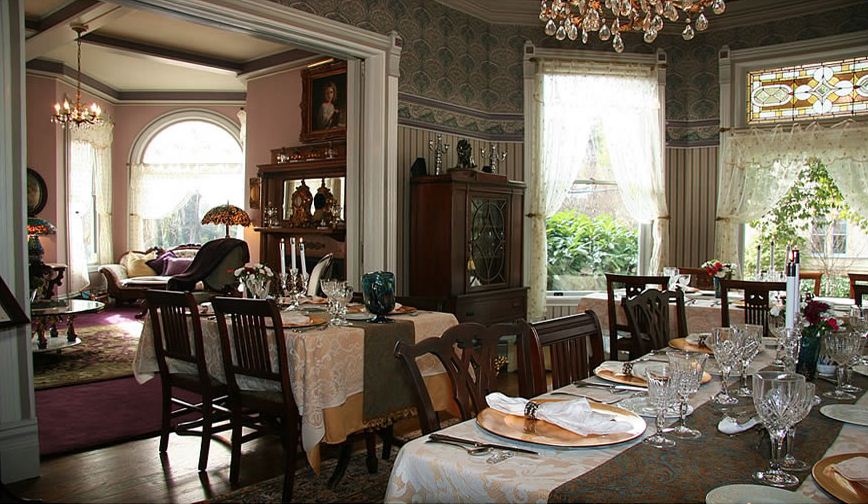 The Napa Valley Welcome Center also offers walking tour maps of some of Downtown Napa's most historical buildings. Napa boasts more pre-1906 structures than any other Bay Area city! These authentic buildings add character and charm through their Italianate, Victorian Gothic, Spanish Colonial, Classical Revival and Art Deco styles.
High Esthetics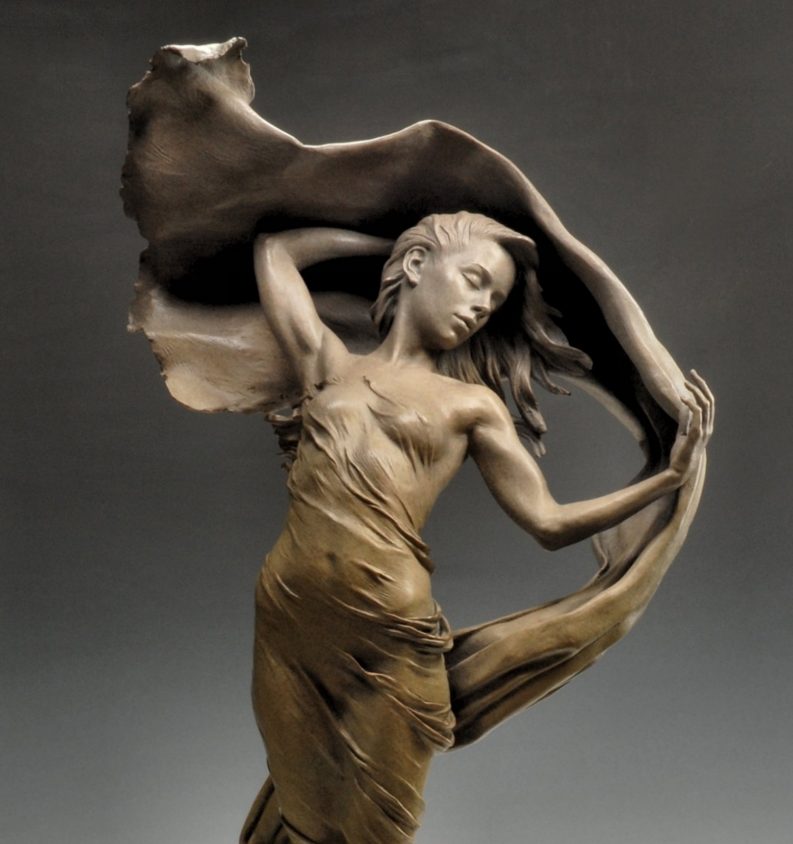 For a dose of fascinating, yet contemporary Romantic Realism in painting, sculpture and drawing, head to Quent Cordair Fine Art. The gallery's collection emphasizes themes which celebrate the moments of happiness, joy and success. You're sure to be impressed by the award-winning artists and their creativity!
Splash of Modern

Prefer to keep things modern? Venture out to the Rail Arts District, a two-mile stretch running parallel to the Napa Valley Vine Trail and Napa Valley Wine Train tracks. RAD Napa includes murals created by world-renowned artists. These murals are the first of dozens of works of art that the city hopes to commission in the coming years from both local and international artists.
Meet the Artist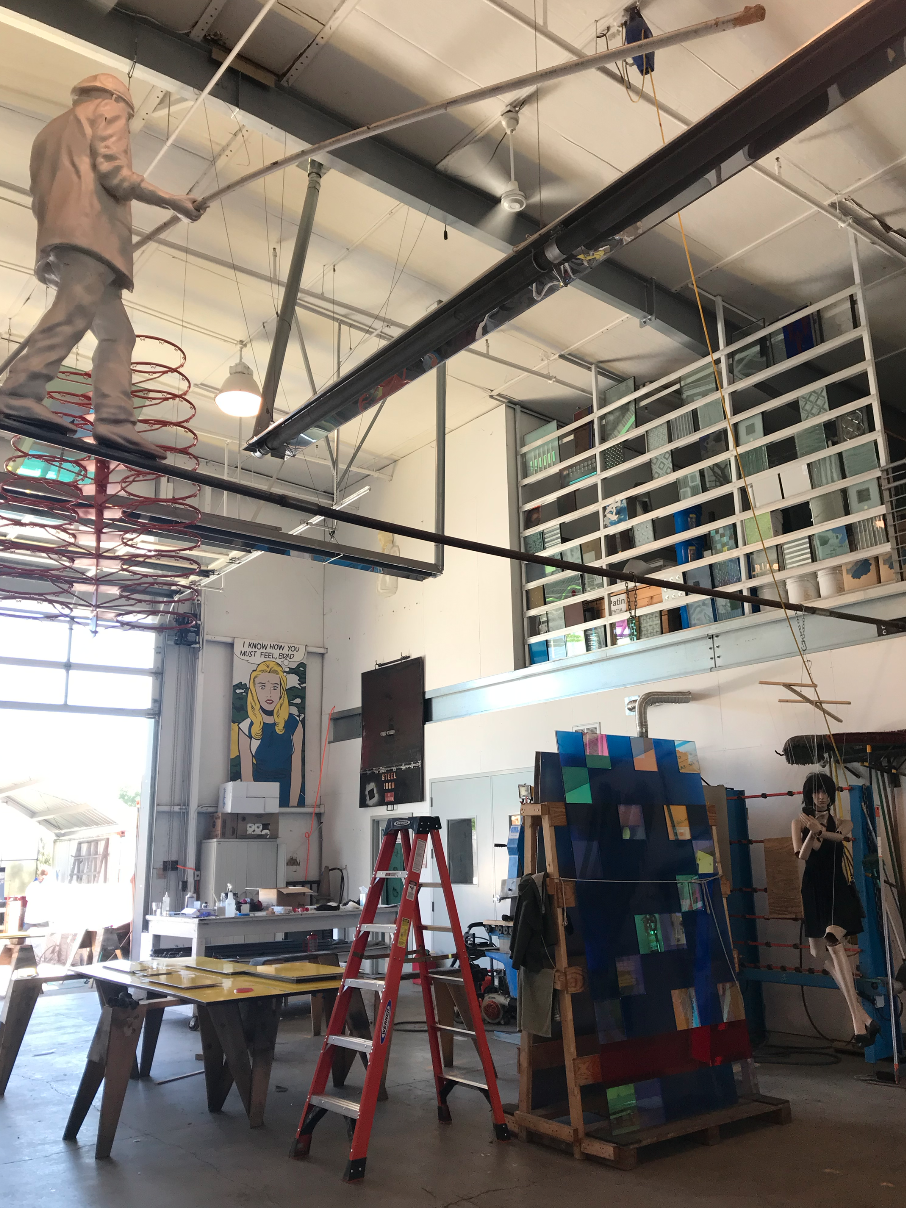 Napa is home for artist Gordon Huether who you may already be familiar with. His large-scale installations are seen in airports, parking garages, hotels, universities, civic buildings, libraries and more all over the U.S. and Internationally. Visit Huether's studio in Napa where he develops and brings to life his pieces, and if you're lucky, meet the artist himself!
Immerse yourself in Downtown Napa's lively arts scene. Book your stay today and get inspired!
YOUR TRIP WILL BE MEASURED BY THE MEASURES WE TAKE
Your safety is our top priority — come here to get away and restore yourself. We have put measures in place to ensure businesses and lodging properties are ready to make your stay and entire Downtown Napa experience extraordinary.
COVID 19 INFO
Safety Videos