Napa is charming year-round, but mixing in the holiday spirit turns the city into pure magic. With a full itinerary to offer, Downtown Napa is the ultimate holiday destination.
Napa's Christmas Tree Lighting
Nov. 21
Kick off the festive season with the official tree lighting at Veterans Park. Enjoy live entertainment, merry community spirit, free cookies and hot chocolate!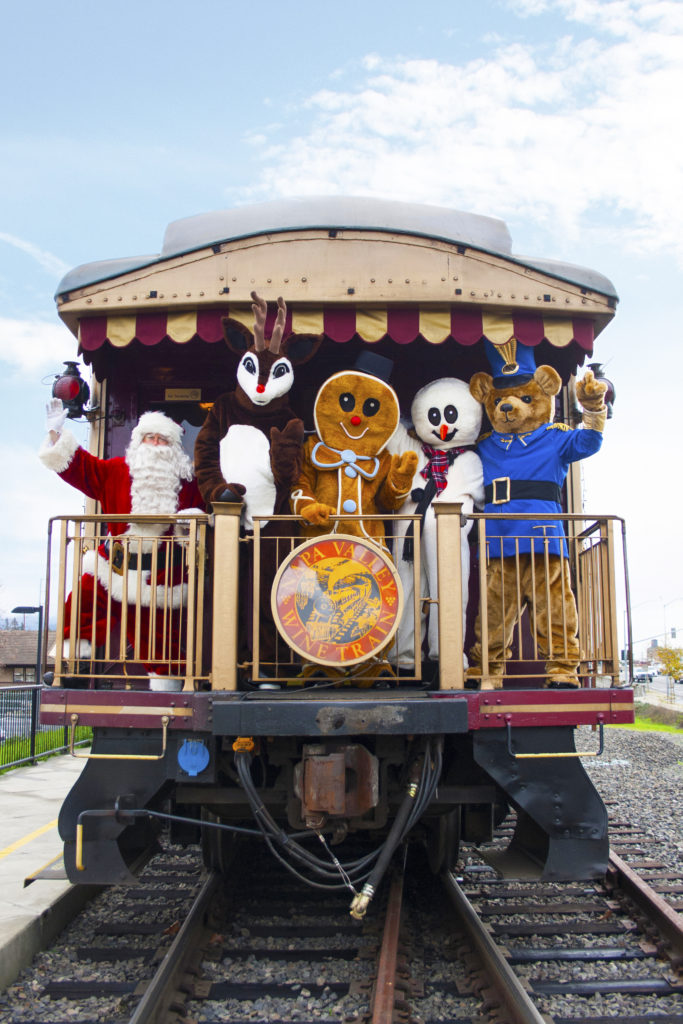 Santa Train
Mon-Fri, Nov. 19 – Dec. 28
Board the iconic Napa Valley Wine Train for an interactive musical adventure with Santa and a full cast of your favorite holiday characters. Sing-alongs, games, hot cocoa and cookies included! Even better, you can help local foster children experience holiday joy as well by donating unwrapped gifts before you depart.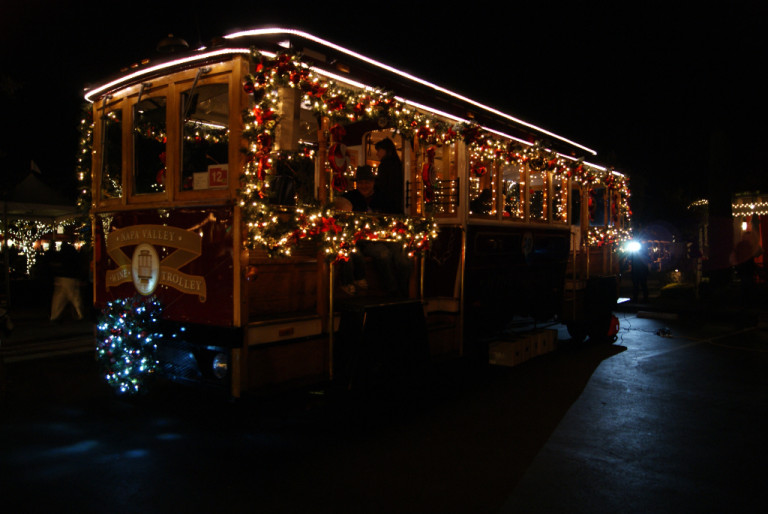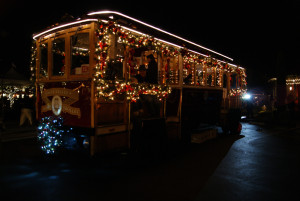 Holiday Lights Tour
Dec. 7-22
Get a glittering view of Downtown Napa, its quaint inns and Victorian homes alongside candy canes as you ride the vintage Wine Trolley! Proceeds also benefit foster children of Napa County.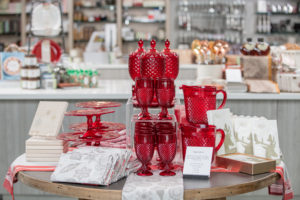 Sip, shop, search in Downtown Napa for locally-made gifts that'll make everyone feel special:
– Score special offers throughout downtown at the Holiday Shopping Kick-Off Nov. 17-18.
– Treat yourself to handcrafted items from the Holiday Marketplace at CIA at Copia featuring an array of Bay Area vendors Nov. 23-24.
– Enjoy live music, snacks and sustainably crafted goods at the grand opening celebration of Makers Market in First Street Napa on Nov. 17.
Napa's Christmas Parade
Nov. 24
March with the Napans or enjoy the illuminated cars and trucks go by from the sidelines. Either way, you'll have a holly, jolly time (just like this year's theme promises).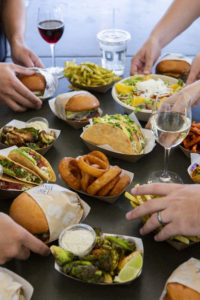 Culinary Crawl
Dec. 20
You can't call it a holiday season without a little indulging. On this guided walking tour, you'll taste your way through Downtown Napa's best culinary spots.
Beyond the allure and holiday spirit, mid-November through April in Napa is Cabernet Season, meaning lots of special packages at downtown lodging properties.
Tis the season to book your trip!
YOUR TRIP WILL BE MEASURED BY THE MEASURES WE TAKE
Your safety is our top priority — come here to get away and restore yourself. We have put measures in place to ensure businesses and lodging properties are ready to make your stay and entire Downtown Napa experience extraordinary.
COVID 19 INFO
Safety Videos