//php } ?>
It's easy to indulge in all the decadent food and wine in Napa, but it's also a wonderful destination for health, wellness and relaxation, too. Retreat to Napa for a wellness getaway, complete with spa and beauty treatments, fresh, organic meals and laidback recreation. But first things first, make sure you have a place to lay your head after all that R&R!
Day 1
Lunch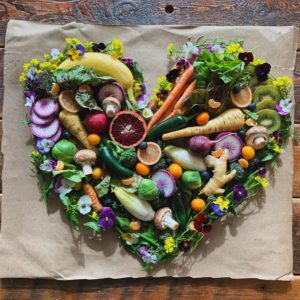 Photo Credit: @hudson.g.g
Arrive to town in time for a healthy, but filling lunch. At Oxbow Public Market, you'll find delicious, fresh salads and cleansing juices at Hudson's Greens & Goods – the perfect place to nourish your body as you settle in to Napa. If you require a bit more sustenance, but want to still keep your options on the healthy side, Napa Valley Bistro offers fresh, classic American cuisine with a twist.
Explore in Nature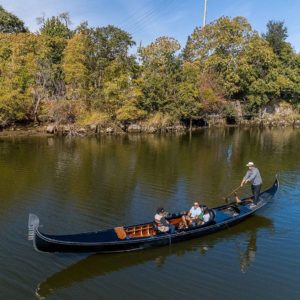 Photo Credit: @napagondola
After reenergizing with lunch, take some time to connect with Napa's outdoor beauty. Simply stroll through downtown – or if you're in the mood for a bit more activity, you can explore the Napa River by kayak, paddleboard or even gondola. The latter is a fairly recent addition to Downtown Napa via Gondola Servizio and they offer authentic Venetian gondola rides along the Napa River. Bring your own wine and indulge your senses with a musical and memorable taste of Napa's scenery. Or keep the wine tasting for later and rent a bike at Napa River Velo and opt for a leisurely bike ride on the Napa Valley Vine Trail.
Spa Time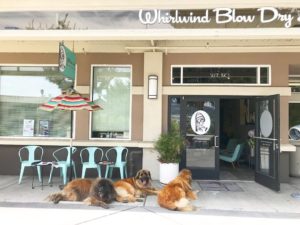 Photo Credit: @whirlwind_napa
Now that you've enjoyed the fresh air (and perhaps worked up a sweat), it's time to get pampered! Freshen up at your hotel and then venture out for a little self-love. You'll feel radiant after a visit to Greenhaus Day Spa, which offers a variety of Napa Valley-styled services, all of them based on superior products made with the purest essential oils and herbs. From hydrating facials to rejuvenating body treatments, massages to organic mani/pedis. If time allows, find your way to Whirlwind Blow Dry Lounge on Main Street where you can relax and get your hair styled for the evening. Enjoy a comprehensive menu of blow dry styles, as well as braids and up-dos.
Wine Down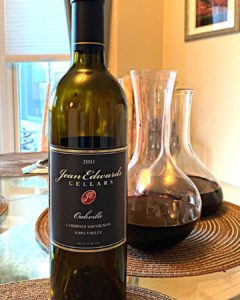 Photo Credit: @jeanedwardcellars
Ready for a little sipping? Wine is said to promote longevity and reduce the risk of heart disease, so do your body some good and sample a few tastes at a local wine bar. Try Wines on First, a centrally located spot to try vintages from three different wineries. You'll find a cool, classy wine bar and friendly atmosphere that's just the right mood for this getaway.
Dinner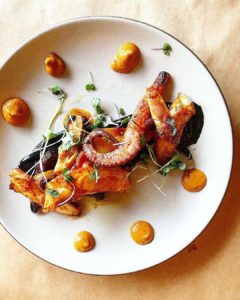 Photo Credit: @zuzunapa
Keep the relaxation going as you make dinner plans for the evening. Napa is home to many seasonally inspired restaurants that focus on using local, organic ingredients, so you're sure to enjoy a meal that both pleases your palate and keeps you feeling healthy. Explore the flavors of Spain at Zuzu, a tantalizing tapas restaurant or enjoy a rainbow of fresh ingredients at Eiko's, one of Napa's best sushi spots.
Day 2
Breakfast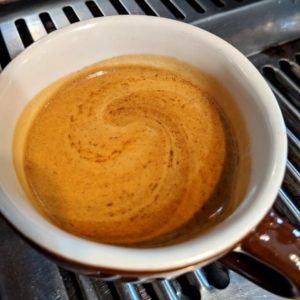 Photo Credit: @napavalleycoffee
Wake up bright and early, and don't forget to eat some breakfast! While it's hard to pass up classic bacon-and-egg dishes for lighter fare, you're sure to find fresh sliced fruit and a soul-warming bowl of oatmeal at any local breakfast establishment. If you're a coffee lover, find your way to Napa Valley Coffee Roasting Company for made-to-order espresso drinks and freshly brewed regular and decaf coffee made from small-batch custom roasts to preserve each variety's unique characteristics and flavor.
Me Time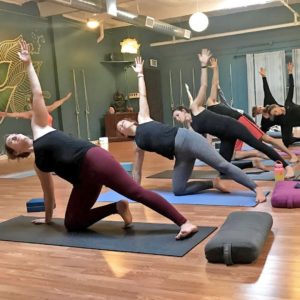 Photo Credit: @napavalleyyogacenter
After breakfast, it's time to get centered and strong with a yoga class! Zen out at Napa Valley Yoga Center – a variety of daily yoga classes are offered in styles such as Hatha, Iyengar, Vinyasa Flow, Chair Yoga, Prenatal, Yin and Restorative.
Next, it's time to go all-in and spend the next few hours at the spa. Napa has a number of options around the city, whether you have a spa at your hotel or you plan to visit one.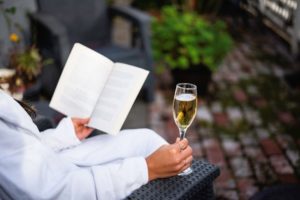 Photo Credit: @napariverinn
For true relaxation, head to The Spa at Napa River Inn – where you will melt into relaxation with treatments such as the Grape Love Body Polish or Hydrating Body Butter Wrap. This distinctive location anchoring Main Street since 1884, uses only all organic, wild-harvested and hand-milled products from local creators. If you'd like to try out another downtown location, Napa Valley Massage & Wellness Spa is a boutique day spa and apothecary, which uses "farm-to-massage-table" organic spa products.
Before You Leave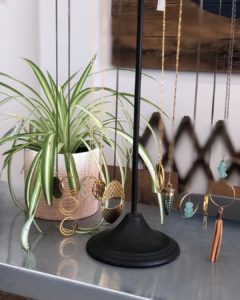 Photo Credit: @wunder_boutique_salon
Glowing from your spa treatments, it's time to sit down to a lovely lunch before leaving town or do a bit more wine tasting (this guide will come in handy), sight-seeing or a little retail therapy. The Wunder Boutique + Salon is a place where you can shop for women's accessories from purses and hats to jewelry and gift items. You can even get another blowout if the mood strikes your fancy!