Cabernet Season is a special time in Napa. From mid-November through April, Napa transforms and visitors are welcomed with a slower, more intimate atmosphere filled with personal experiences. Not only is the scenery beautiful and the wine delicious, but some great lodging specials are usually ripe for the picking as well. So, grab your coziest sweaters and start planning your trip.
Cabernet All Day
Everything about Cabernet is romantically Old World — the nearly mythical history of the vines, the intense taste of stone fruit, the regal garnet color and the robust aging abilities. It's a fairytale wine, and wine novices and vineyard veterans alike will enjoy while visiting Napa during this magical time of year. A lot of local chefs also create hearty menus with savory dishes that perfectly compliment this varietal's season, making it a natural pairing.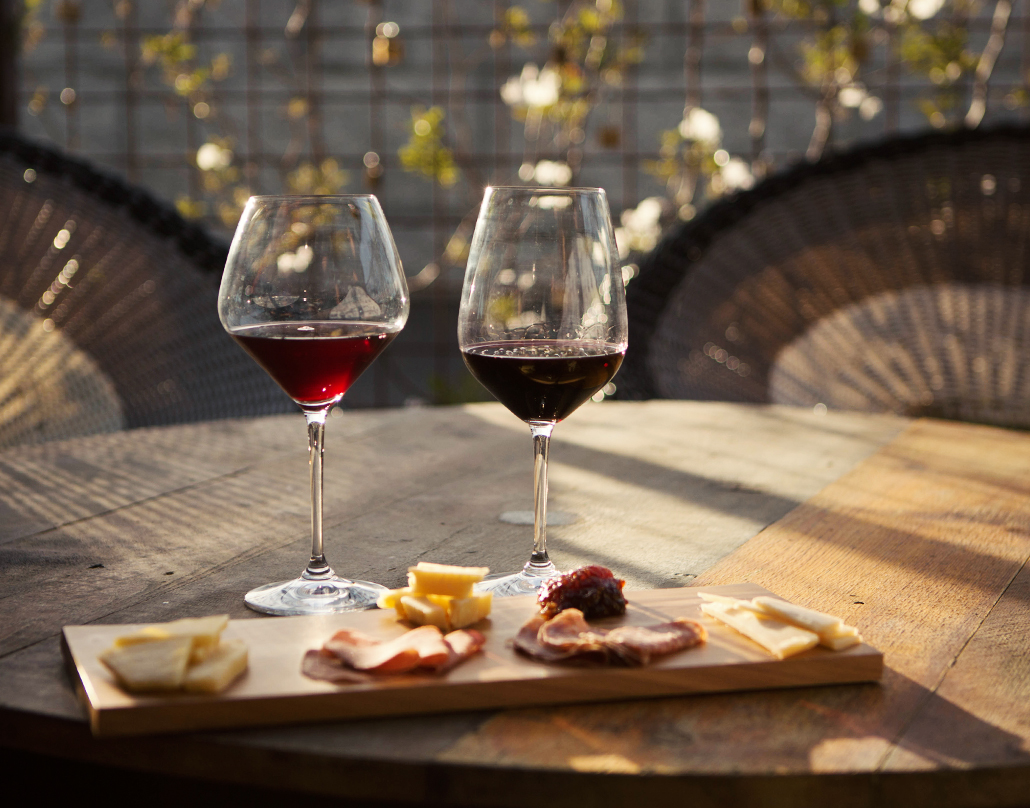 Where to Sip & Eat
We look forward to a time when the block on Main Street between Second and Third will once again transform into a buzzing outdoor dining scene. And as outdoor dining begins to open back up, takeout and carryout is still going strong and highly encouraged to support local businesses. For example, local favorite AVOW wows it patrons with California cuisine that pays homage to both the plant-based diner as well as the more conventional. Their tasty menu includes delicious twists on familiar favorites – like their signature burger made with raclette cheese, bone marrow aioli, caramelized onions and Dijon mustard on a pretzel bun. Next door, you will find Quilt & Co., where the wines of fifth generation winemaker Joseph Wagner come together for a relaxed and sophisticated experience. (BTW – AVOW is their sister restaurant and also serves their wine along with seasonally crafted dishes.) For more wine and food pairings, you can mosey on over to La Taberna. Their Spanish influenced menu features tapas and small-plates that are deliciously made for sharing.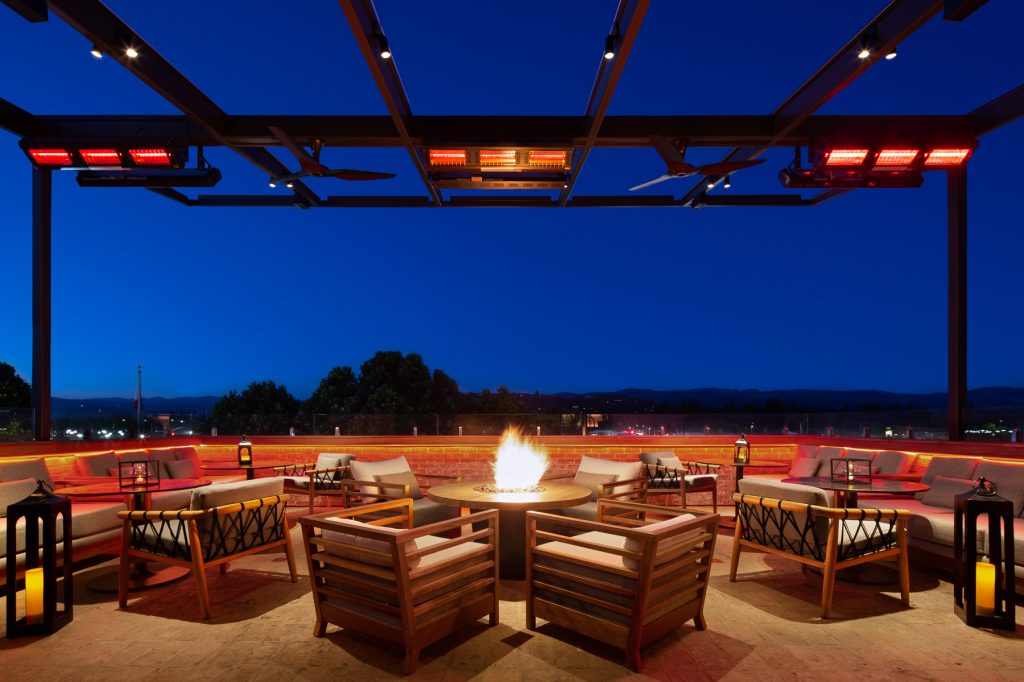 Over on First Street you'll find O'Connell Family Wines. When the time is right, you can enjoy wines by the glass or bottle with creative a la carte bites on their large patio featuring outdoor heaters. Across the street is Bounty Hunter Wine Bar & Smokin' BBQ for those craving an extra hearty meal with their Cabernet. In addition, you'll find an astounding lineup of over 400 highly allocated wines on the shelves and 40 wines available by-the-glass.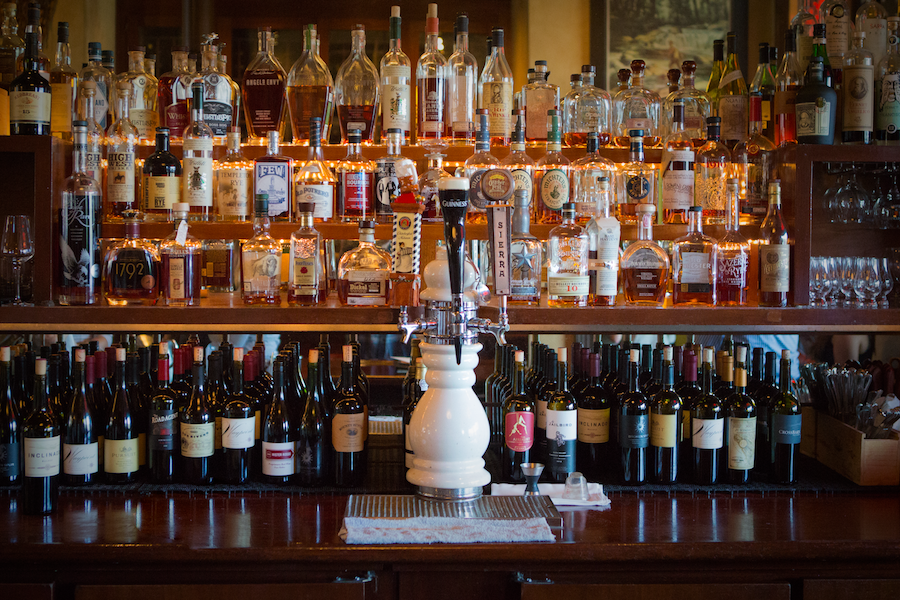 Of course, there are so many tasting rooms and fabulous restaurants Downtown that we can't cover them all but you can feel free to peruse at your leisure and you'll discover that planning a multi-day trip is definitely in order.
Beyond The Glass
A visit to Downtown Napa is also a great time to relax and treat yourself to a spa day at The Meritage's Spa Terra or do a little shopping. From clothing to one-of-a-kind gifts, you're sure to find something unique. Plus, gift cards can be purchased for wine tastings, restaurants and even a weekend getaway – think birthdays, anniversaries or just because! Then make sure you have a place to rest and repeat. Many lodging properties around town offer special packages. Oh, and speaking of resting, the Andaz has relaxing outdoor spaces with firepits that invite you to linger.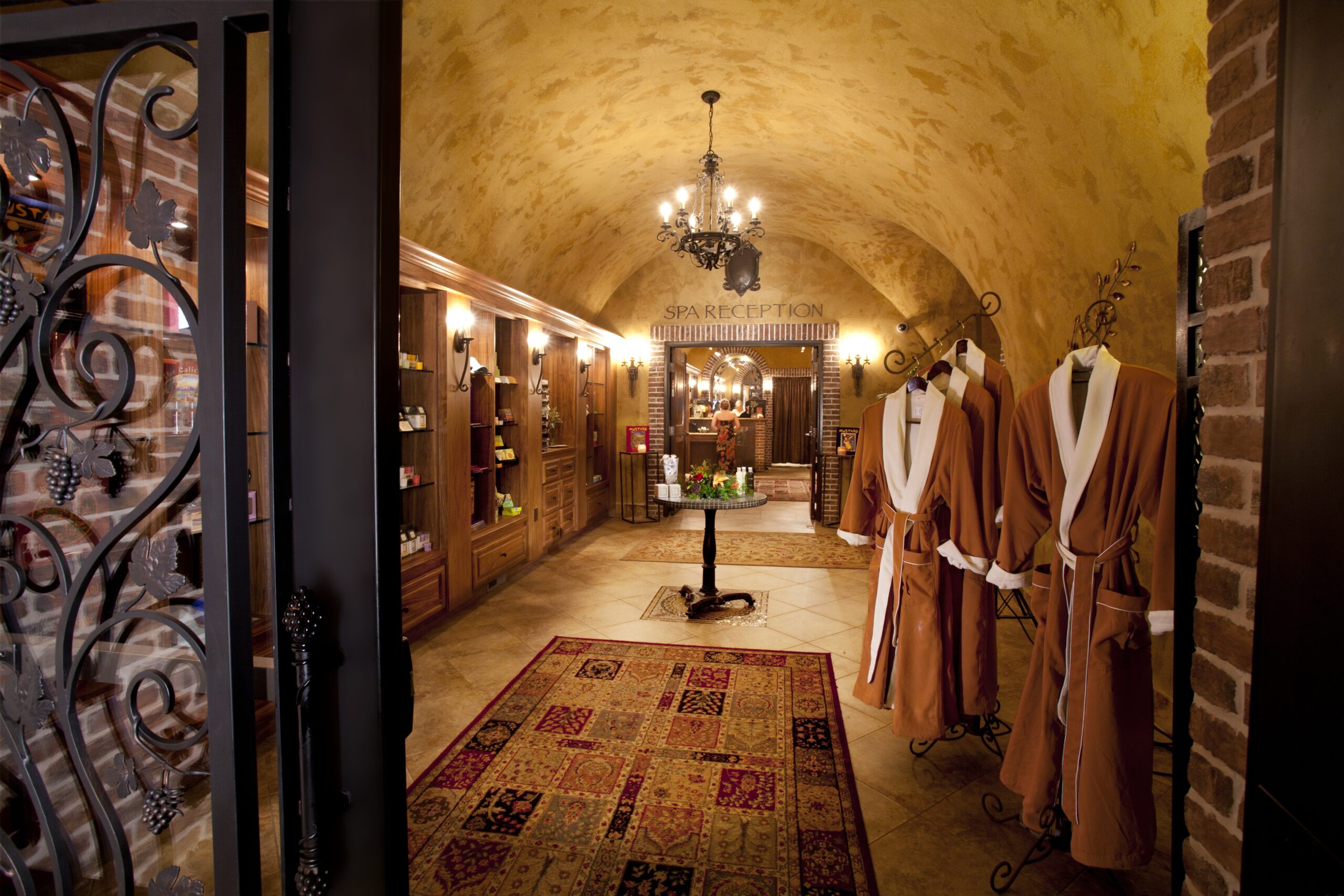 Don't waste another minute, plan your next trip to the City of Napa to recharge and take in the beauty of Cabernet Season! We can't wait to see you again when the time is right and it's safe to do so.
YOUR TRIP WILL BE MEASURED BY THE MEASURES WE TAKE
Your safety is our top priority — come here to get away and restore yourself. We have put measures in place to ensure businesses and lodging properties are ready to make your stay and entire Downtown Napa experience extraordinary.
COVID 19 INFO
Safety Videos