Experience the magic of Napa this January as it transforms into a large-scale art gallery at the 2nd Annual Napa Lighted Art Festival! The free, open-air illuminating art festival returns Jan. 12-20, 2019 with two new, exciting events. Here are a few reasons why you can't miss it: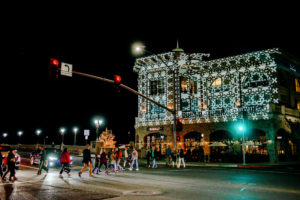 Stunning animated artwork will be projected onto iconic downtown buildings and the streets of Napa after dark.
You'll get to see light art, video art, 3D video mapping projections, lighted sculptures and projects that use technology and interactivity. Bookmark this interactive map to plan your route.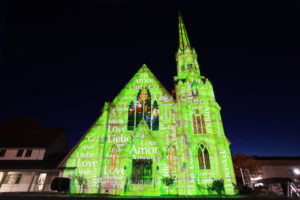 This year the festival will feature impressive work by Birgit Zander (Language of Love) from Germany and UK-based artist Luke Jerram (Museum of the Moon).
The best part about the Napa Lighted Art Festival – it's not just a show, but a full-on experience.
Sit underneath the Constellation Light Sculpture, an LED overhead sculpture by artist Christopher Schardt, at Vista Collina Resort. Enjoy wine and beer tastings and a free shuttle service to and from Downtown Napa.
Journey further into art at the Symposium Series, featuring free lectures, film showings and food and drink demonstrations. Click here for a full schedule.
Take a stroll along the famous Vine Trail for Art After Dark with the Rail Arts District (RAD) to see seven illuminated murals.
Enjoy live music performances at many of Downtown Napa's clubs, wine tasting rooms and music venues.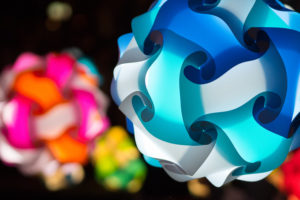 Bring your own lantern on Jan. 18 and join other locals and visitors at the Lantern Parade through a procession of art installations at Veteran's Park at 6:30 p.m.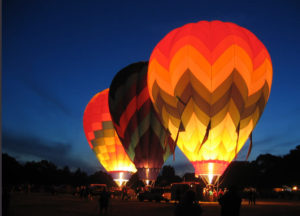 Or get mesmerized at the Night Bloom hot air balloon show at Oxbow Commons Jan. 12-13 and Jan. 19-20 at 7 p.m.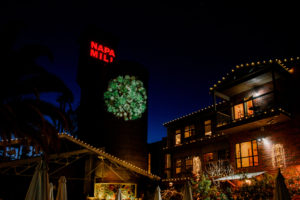 Enjoy exceptional art, live entertainment, food and drinks at the 2ndAnnual Napa Lighted Art Festival 6 – 10 p.m. Saturday, Jan. 12 and 19, Sunday, Jan. 13 and 20, and 6 – 9 p.m. Monday, Jan. 14 through Thursday, Jan. 17.
There's so much to see and do during this 9-day festival! Take advantage of lodging specials and enjoy it all to the fullest.
YOUR TRIP WILL BE MEASURED BY THE MEASURES WE TAKE
Your safety is our top priority — come here to get away and restore yourself. We have put measures in place to ensure businesses and lodging properties are ready to make your stay and entire Downtown Napa experience extraordinary.
COVID 19 INFO
Safety Videos