If great food, inspired drinks and walking the town is your idea of a fantastic evening, then Downtown Napa's Culinary Crawl is right up your alley. Taste, sip and stroll your way through this unique culinary adventure on Thursday, August 25, from 5pm to 8:30pm.
The Culinary Crawl is the perfect way to enjoy Downtown Napa as you experience deliciously creative cuisine and wine tasting rooms, all within walking distance. August's crawl features delectable bites specially prepared by Basalt (seasonal California cuisine with Mexican and Spanish influences), The Pear (exciting New Orleans-inspired menu) and Mercantile Terrace at Andaz Hotel (delicious seasonal bites).
Each restaurant destination includes exclusive drinks that pair perfectly with each unique bite. No walking tour is complete without a few surprises, like contests and prizes, making for a truly memorable Culinary Crawl adventure.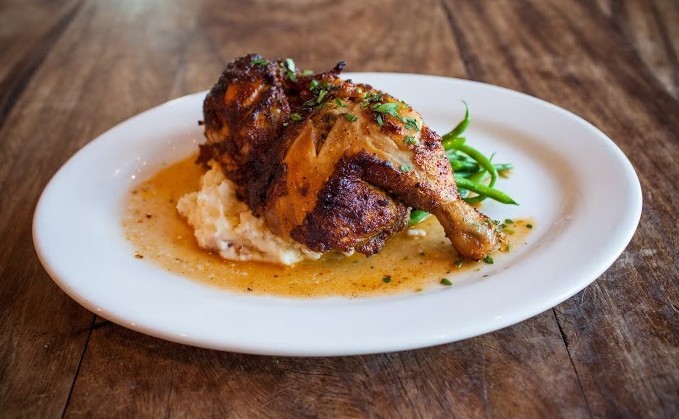 Image Credit: The Pear Southern Bistro
With so much fun and good times to be had, how about extending your stay in Downtown Napa? Check out the many accommodations and lodgings available.
YOUR TRIP WILL BE MEASURED BY THE MEASURES WE TAKE
Your safety is our top priority — come here to get away and restore yourself. We have put measures in place to ensure businesses and lodging properties are ready to make your stay and entire Downtown Napa experience extraordinary.
COVID 19 INFO
Safety Videos