Headed to Napa? There are so many options for food and fun; you may not know where to begin. Check out this wonderful agenda for spending a day in Downtown Napa.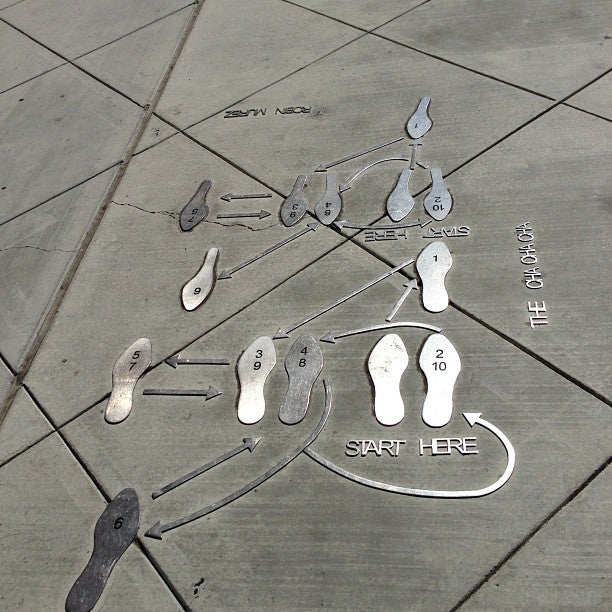 Image Source: http://4sq.com/1p5sl3U
Do the Napa Art Walk. Check out the 15 original pieces of artwork from various artists that are spread throughout the city! These creative displays bring art from around the US to tastefully decorate the downtown area. The Napa Art Walk provides a fun and free activity perfect for any and all ages. The Art Walk isn't just a chance to view the pieces on display, but allows visitors to get involved with the Napa community!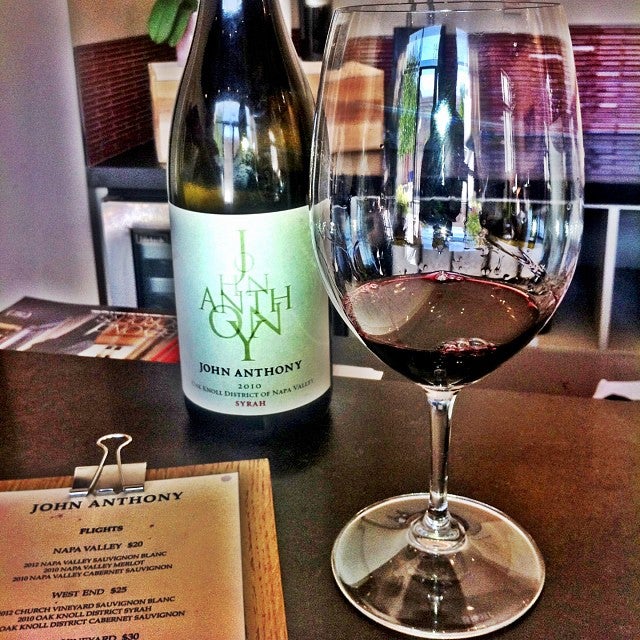 Image Source: http://4sq.com/1hXcDTh
Enjoy wine tasting at John Anthony tasting room. This fine wine shop and tasting bar is located in the heart of Downtown Napa, and is the perfect place to taste local Napa wines any day of the week. John Anthony Wines is dedicated to presenting only the very best to every guest who strolls into its shop. If you find a wine that you can't live without, and don't be surprised if you do, John Anthony tasting room offers online sales for the convenience of its out-of-town visitors. Get your wine fix in at 1440 First Street.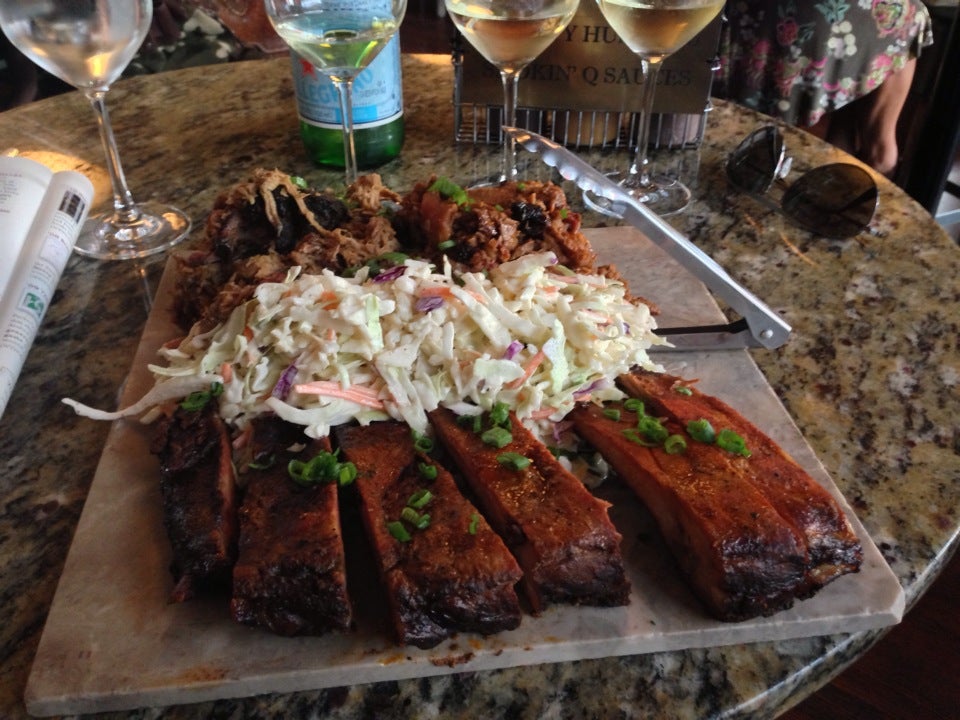 Image Source: http://4sq.com/1iQIyVJ
If you've got a healthy appetite, have lunch at Bounty Hunter Wine Bar and Smokin' BBQ. The delicious Smokin' BBQ menu includes classics such as Smokin' St. Louis Cut Ribs and a BBQ platter. If you're feeling a bit more adventurous, they also serve Beer Can Chicken: the whole bird is brought to your table ready to be carved, still perched on a can of beer for the perfect flavor. Don't worry; they also have plenty to drink including 40 wines by the glass and 400 by the bottle, as well as wine tasting flights, Guinness on tap and artisan beers. With so many options for everyone, why not stop in for happy hour Monday-Friday from 3 to 6 p.m. Bounty Hunter is located at 975 First Street.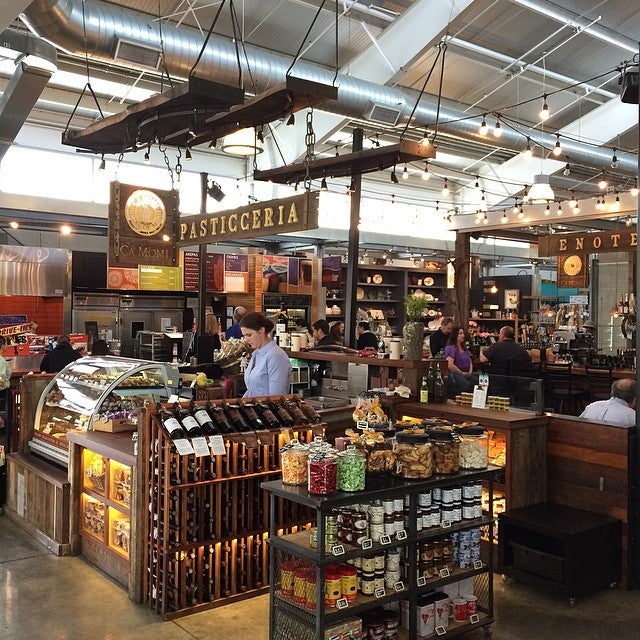 Image Source: http://4sq.com/1mPiqwW
Check out Oxbow Public Market for incredible artisan food and wine. Located in the Oxbow District of Napa, the 40,000 square foot marketplace boasts a scenic outdoor deck with seating along the Napa River. The vendors and artisans are passionate about the support of sustainable agriculture and local harvest and are committed to the health of the local businesses and farms. This is the spot for you if you're looking for not only great food and drink, but a real sense of the warm Napa community. Get everything you could want at Oxbow Public Market, 610 First Street.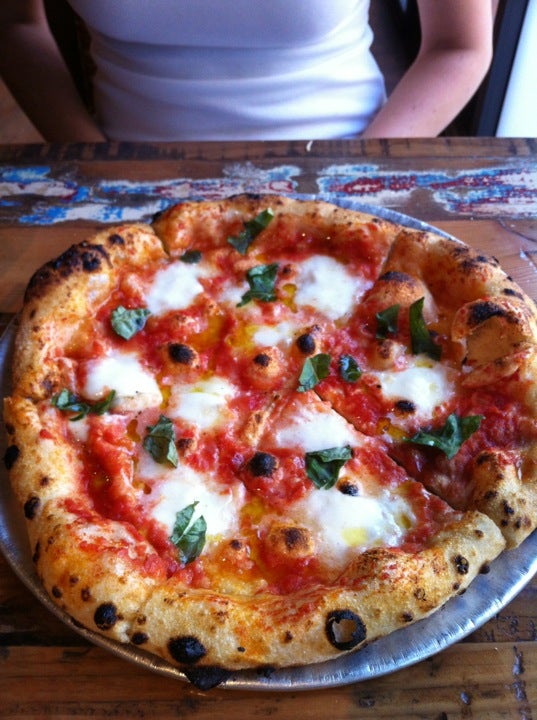 Image Source:http://4sq.com/S4KVNp
Have dinner at Oenotri and get swept away in the true taste of Italy. The daily-changing menu includes the freshest ingredients that are both local and seasonal to provide customers with the best quality and taste possible. The pasta is made fresh daily and salumi is hand-crafted in house, you do not want to skip this tasty and sustainable restaurant. When it comes to wine, Oenotri's list highlights the best of the southern Italian region. For a Fresh, warm and delicious taste of Napa, head to Oenotri at 1425 First Street.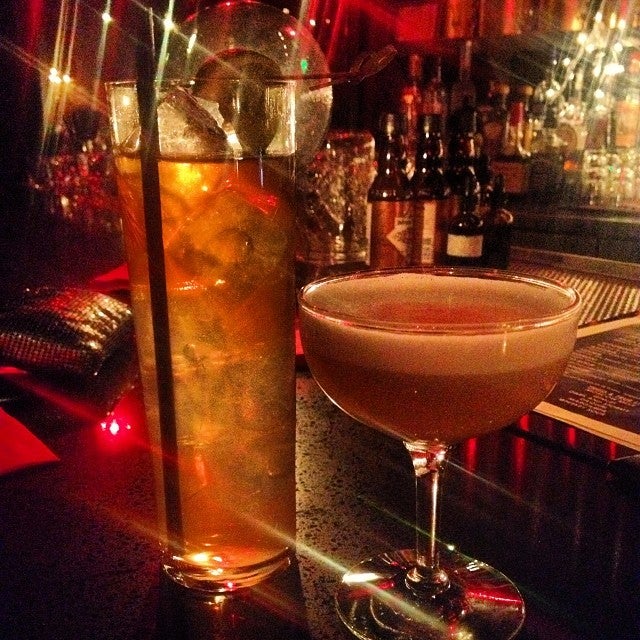 Image Source: http://bit.ly/1p5tuZ2
Grab late night drinks and fun at Empire Napa. Open evenings, this lounge promises to deliver an inviting ambiance where you can grab a drink and catch up with friends. The flavorful menu provides exotic options for vegetarians, pescetarians and carnivores alike. If you've got a late night sweet tooth, you can even pick up a plate of Nutter Butters and ice cream. Have fun late into the evening at 1400 First Street.
Whether you want to take a day trip to Napa's Oxbow Public Market, indulge your senses with some wine and a show at City Winery, or stay late with friends for a drink at Empire Napa, the City of Napa has something for everyone. Everything is at your fingertips in Downtown Napa, so jump right in and see where the city takes you.
YOUR TRIP WILL BE MEASURED BY THE MEASURES WE TAKE
Your safety is our top priority — come here to get away and restore yourself. We have put measures in place to ensure businesses and lodging properties are ready to make your stay and entire Downtown Napa experience extraordinary.
COVID 19 INFO
Safety Videos