Image Source: http://bit.ly/1K8xhPL
Lulu's Kitchen at 1313 Main: Looking to partake in Sunday fun-day? Look no further, Lulu's kitchen is a great place to kick-off a great day. Brunch is served on Sundays from 10 a.m. to 2 p.m. with menu items to-die for. Try the Lobster Benedict for a day full of riches, the Ricotta Pancakes for sweeter start, and for a refreshing treat indulge in some morning libations ranging from a tasty spiked hot chocolate to passion fruit mimosas.
Image Source: http://bit.ly/1KlTHeD
The Pear Southern Bistro: Start the morning with a stroll on the river walk, then enjoy Sunday brunch on The Pear's riverfront dining area.  The special brunch menu offers southern flavors including: Bananas Foster Waffles, Prime Rib Hash, custom omelets and more. Enjoy specialty coffee drinks with friends as you wake up and start your day in Downtown Napa.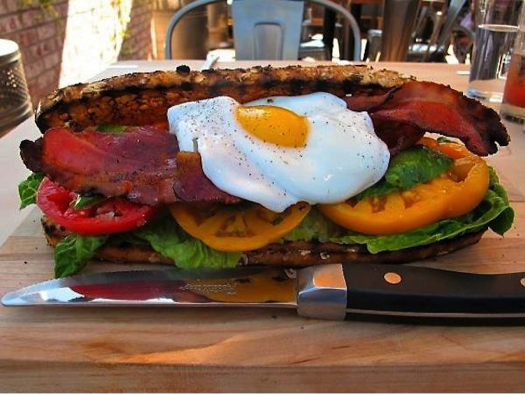 The Thomas at Fagiani's: With quite the extensive brunch menu and rooftop dining options, The Thomas is your go-to place for a group to enjoy a hefty or lite brunch. The menu includes something for everyone with unique menu items. For something different try the Duck Hash with Root Vegetables, or indulge in something as decadent as French Toast with banana and chocolate hazelnut spread and a side of crispy bacon. The brunch menu also includes a pretty fantastic B.L.A.T. Sandwich, The Old Dirty Yard Bird (buttermilk biscuit, brown gravy, fried egg, bacon and apple butter), and more. Enjoy cocktails from the bar, it's certainly a great addition to any Sunday Fun-day agenda.
Don't forget your appetite when you visit. Click here for other great restaurants and bakeries to fulfill your culinary desires.
YOUR TRIP WILL BE MEASURED BY THE MEASURES WE TAKE
Your safety is our top priority — come here to get away and restore yourself. We have put measures in place to ensure businesses and lodging properties are ready to make your stay and entire Downtown Napa experience extraordinary.
COVID 19 INFO
Safety Videos