Sip, drink, taste and enjoy; it's always cocktail hour in Downtown Napa. From fruity and playful drinks to mature and unique flavors, there's something tasty for every mixed drink enthusiast. Indulge in something refreshing with these five must try cocktails on your next visit to Downtown.
When you head over to The Thomas, grab some friends and order up a pitcher of boozy lavender lemonade! Sip your cocktail on the terrace as you overlook gorgeous Downtown Napa.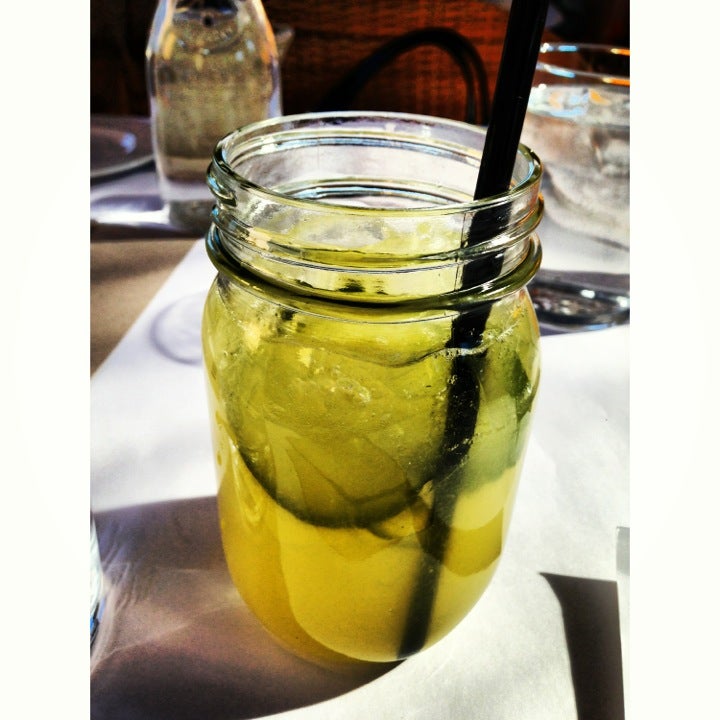 Image Source: http://4sq.com/1pwLGZ5
Come clear your mind at Angele with the Clear Conscience cocktail. Enjoy the unique flavors of vodka, cucumber, ginger, orange and ginger ale poured over ice. What's more refreshing than that?
Had a rough night? Stop on by LuLu's Kitchen at 1313 Main and try your hand at the Bloody Mary Bar. This isn't your typical olive and celery selection; you'll have a smorgasbord of tasty treats to add to your Bloody Mary pick-me-up.

Image Source: http://bit.ly/1vvcm18
Stop into Frati's on the Riverfront for something a little sweeter. Try the Frati Float: your choice of gelato in a glass of Prosecco or Brachetto. If you're looking for a different kind of dessert, this one will really get those taste buds tingling!

Image Source: http://bit.ly/1BArs7i
If you are feeling extra classy, stop in to Oenotri and sip on a County Fair. This delicious blend of Bulleit Bourbon, Fernet Branca, Orange Bitters, and a little bit of orange will have you feeling like a guest at a Gatsby party!
Why settle for a rum and cola when Downtown Napa has such a flavorful selection of cocktails for everyone… well, everyone 21 and over, of course. Come out, grab a drink and relax with your favorite aperitif.
YOUR TRIP WILL BE MEASURED BY THE MEASURES WE TAKE
Your safety is our top priority — come here to get away and restore yourself. We have put measures in place to ensure businesses and lodging properties are ready to make your stay and entire Downtown Napa experience extraordinary.
COVID 19 INFO
Safety Videos