Ah, Thanksgiving. A time to reflect on all we are grateful for and what we have to look forward to in the year ahead. And really, who doesn't love a day centered around delicious food and wine? With so many rich and complex flavors, there is an endless amount of pairings you can create and share with your loved ones. Of course, this can be overwhelming when searching for your next big hit. That's where we come in. We are here to provide you with a few tips on how to pick and pair wine for your Thanksgiving dinner like a pro, right in the heart of Downtown Napa. Step aside turkey, wine is about to steal the show.
Show Stopper Tip #1: Prepare and Chill Before the Big Day
This time of the year is all about entertaining and let's be honest, impressing your guests. So don't forget to chill those wines before the main event! Throw in a celebratory sparkling wine to start the night off right. Bubbles go with everything and make a great ice breaker or festive greeting for your guests. One of the best pairings in life is sparkling wine and charcuterie so make sure you have your board ready to be passed around. Looking for that perfect bottle to purchase? Head on over to JaM Cellars for their Toast Sparkling. It's packed with aromas of melon, white peach, and tropical pineapple, while tiny bubbles provide a crisp finish that lingers with a light toastiness on the palate. It's a great way to start the evening with positive, celebratory energy.  
Show Stopper Tip #2: Pick a Fan Favorite
Next, bring in a fan favorite! You may find yourself with some very picky loved ones when it comes to this diverse beverage. Let's be real, not everyone enjoys the same type of wine. One way to keep your guests happy is by providing a wine that is easygoing and fruit-forward. It should also have soft tannins and little oak as this flavor profile tends to appeal to multiple palates. Where can you get a wine like this, you ask? Head over to Outland for their 2018 Poe Rosé. A blend of 70% Pinot Noir and 30% Pinot Meunier, this wine showcases light and beautiful flavors with hints of rose petals, grapefruit, peach, and strawberry that shine through with each sip. This floral and fruity companion will lightly warm up your crowd and you may even find them going back for more throughout the evening. 
Show Stopper Tip #3: Cleanse with a Refreshing White Wine
You might have heard that sweet white wines, like off-dry Riesling and Vouvray, are the traditional go-to's for your Thanksgiving spread. While they are wonderful to pair with salty and spice-filled dishes, try branching out to more acidic and refreshing whites to break up the heaviness of the meal. This day is filled with rich, buttery flavors and your guests will need something to cleanse their palate and help them move from hors d'oeuvres to the main eating event. Cornerstone Cellar's 2017 Sonoma Sauvignon Blanc is the perfect wine to take on this role. Ripe and juicy, this wine showcases tropical fruit and fresh acidity. It's crisp and refreshing on the finish and guests won't feel stuffed before the turkey and mashed potatoes come out.
Show Stopper Tip #4: Ease into the Evening with an Elegant Red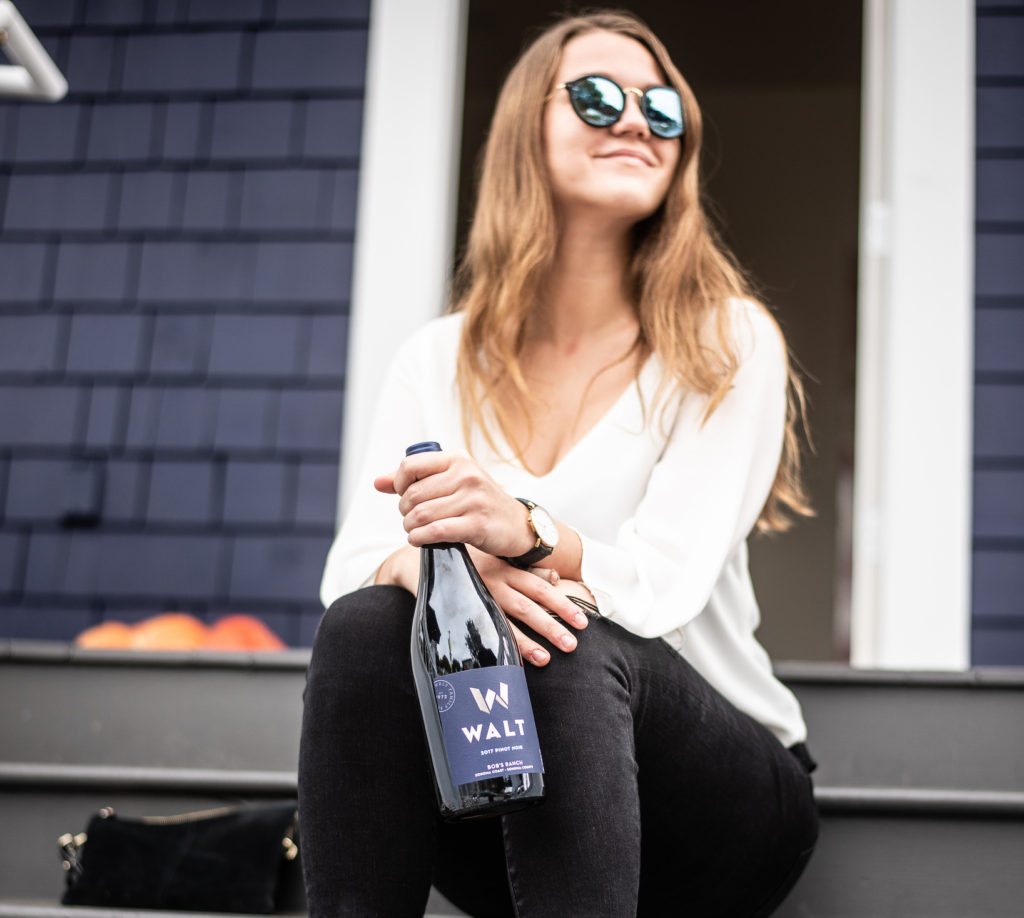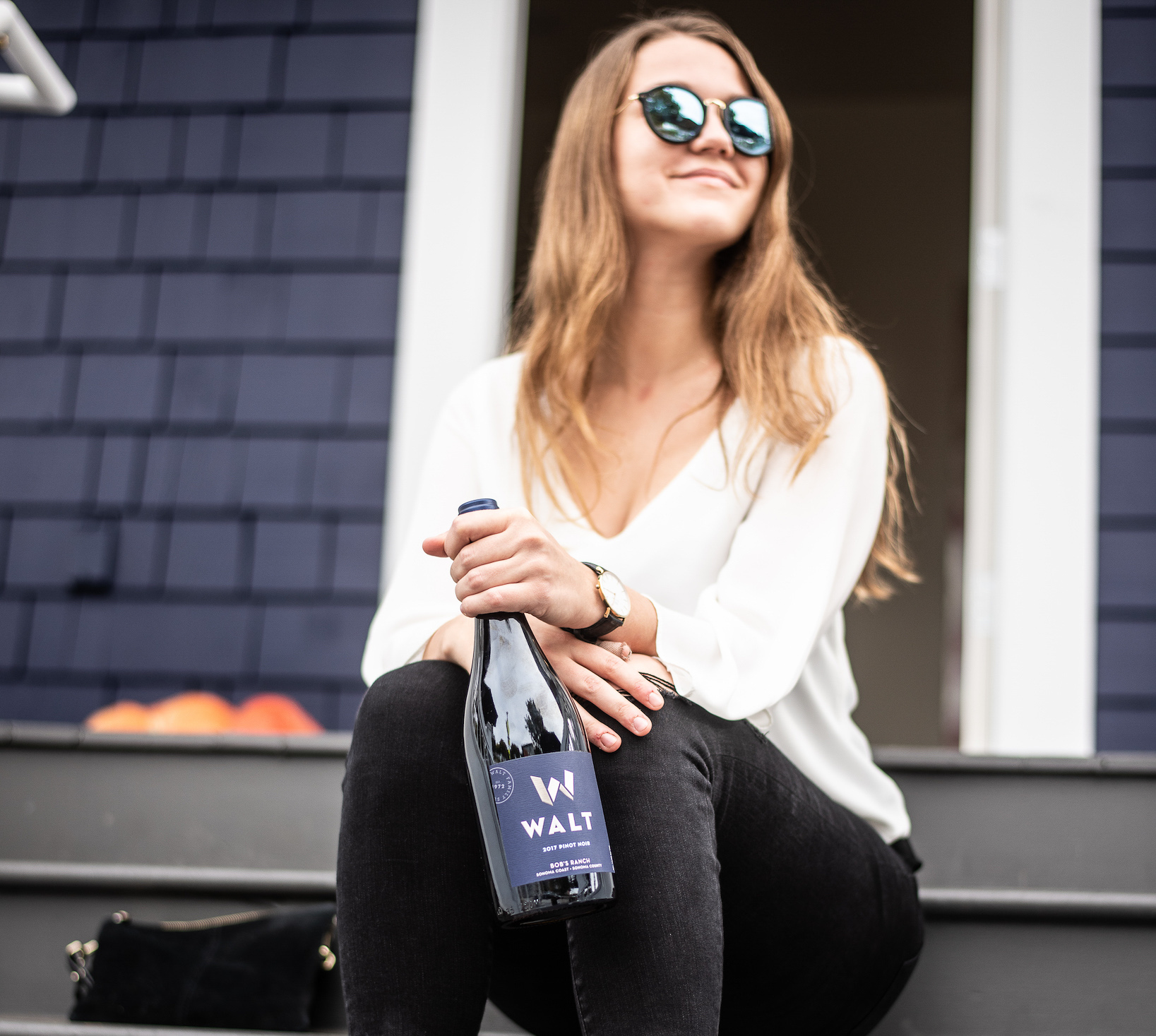 It's time for the main event. The delicate flavors of turkey and ham can be bogged down by a bold red. Perhaps the biggest misconception about Thanksgiving is that all the focus has to be on an intense wine like Merlot, Cabernet Sauvignon, or Syrah. While it's great to include these powerhouse options, try setting the table with a lighter red this year. Something on this side of the spectrum will bring out the spices of the meat without overpowering sweet potatoes and other sides. Pick up one of WALT's many Pinot Noirs for a beautiful Thanksgiving pairing. Their Napa Oxbow District tasting room is located across the river by the bustling Oxbow Public Market. Each Pinot Noir contains its own unique personality and is sourced from the finest vineyards on the Pacific Coast. However, the best bet for your Thanksgiving table is the 2017 WALT Shea Vineyard Pinot Noir. Containing notes of raspberry coulis, nutmeg, and strawberry, this bottle will play nicely with turkey and stuffing. 
Show Stopper Tip #5: End on a Sweet Note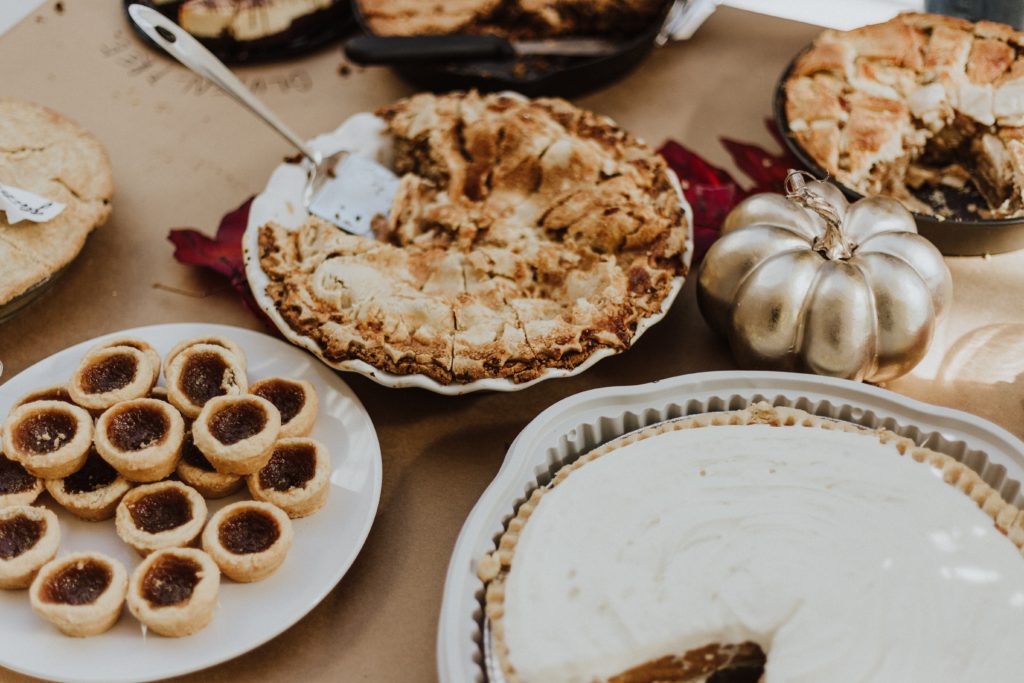 Wow your guests with a wine that will pair exquisitely with Thanksgiving desserts such as pumpkin and pecan pie. One of the essential underlying factors of this pairing is that the wine has to be as sweet as or sweeter than the dessert you are serving. If not, you run the risk of the wine tasting bitter or sour by comparison. Krupp Brothers in Downtown Napa has a wonderful 2017 Just Dessert Wine produced from a white blend. Notes of orange blossom and pear are the opening act followed by apple pie and lemon curd. This wine matches wonderfully with cinnamon-spiced and caramel-driven desserts. Bonus – guests who are "too full" to eat one more bite can always just drink their way through the course. 
With these tips & tricks, you are sure to rock your Thanksgiving dinner. Now, it's time to pick your all-star lineup. Interested in discovering more wine in Downtown Napa? Check out a list of our tasting rooms to find more amazing spots!