On Friday, June 21 at 8:36pm (sunset), Compline Wine Bar will be hosting a Summer Solstice Party with Skurnik Wines. Celebrate the start of summer by enjoying some champagne and snacks while grooving to the tunes of DJ Vitamix. There will be a special solstice night sky art installation by local artists Jordan Felling and Angie Lagle in the lounge.
Tickets are $35 in advance / $45 at the door and can be purchased by clicking here. All sales final – ages 21 and up.
Ticket price includes a glass of Pierre Gimonnet Extra Brut Champagne and a spread of snacks from Chef Yancy. Every ticket purchased in advance will automatically enter you into a raffle to win a bottle of Special Club from Skurnik's legendary grower Champagne portfolio.
Raffle is at 11:30pm—attendance is necessary to win.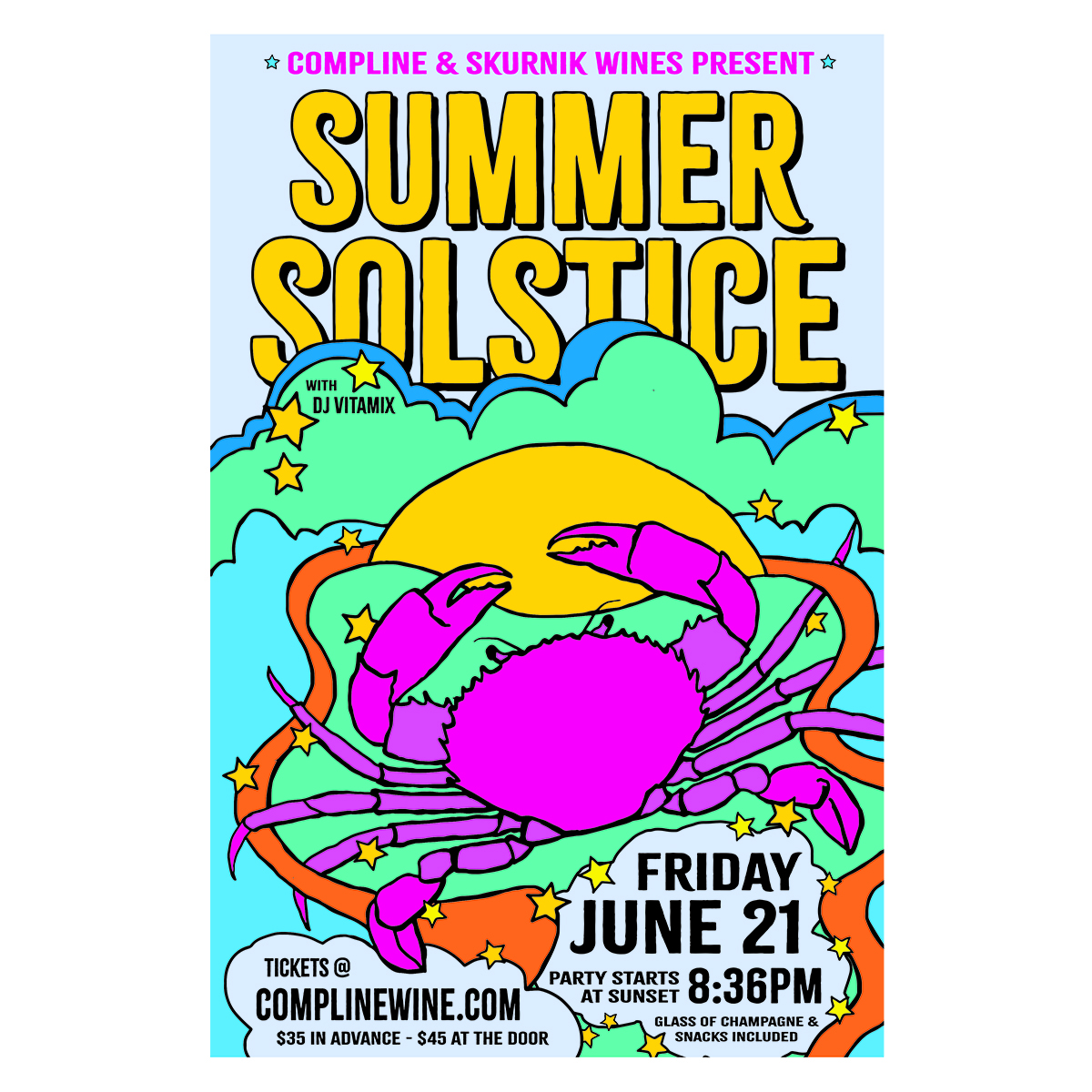 EVENT DETAILS
June 21 - Jun 22
08:36 pm 12:00 am