Jan. 20-29 is one of the best times of the year to visit Downtown Napa. Those 10 days comprise Napa Valley Restaurant Week 2023, an epicurean delight in which some of Napa Valley's world-class restaurants showcase their culinary expertise with special dishes at amazing preset prices.
Below, we've rounded up all 13 participants (and counting!) in Downtown Napa. New restaurants will be added up until the event, so check back for updates and come enjoy delicious discounts here in Downtown Napa.
Most of the Restaurant Week establishments are accepting reservations, and tables fill up fast during this highly anticipated annual event! Make sure to mention "Restaurant Week" when reserving your table. Bon appétit!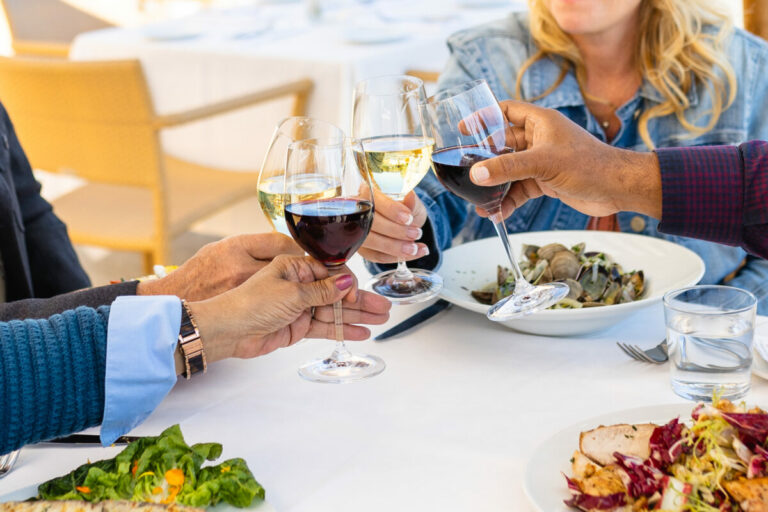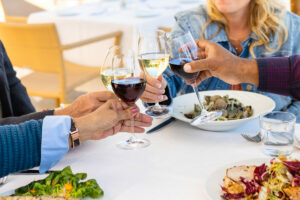 RESTAURANT WEEK LUNCH SPECIALS
There's plenty to do and see in Downtown Napa, including enjoying a delicious lunch at an affordable price during this year's Restaurant Week celebration.
Take your taste buds on a culinary detour to the French countryside with the three-course Restaurant Week lunch special at Angelé. This $35 special features two options for each course, and main entrée selections include a classic French omelette with goat cheese and baby green salad, as well as Angelé's famous chicken pot pie with button mushrooms and carrots.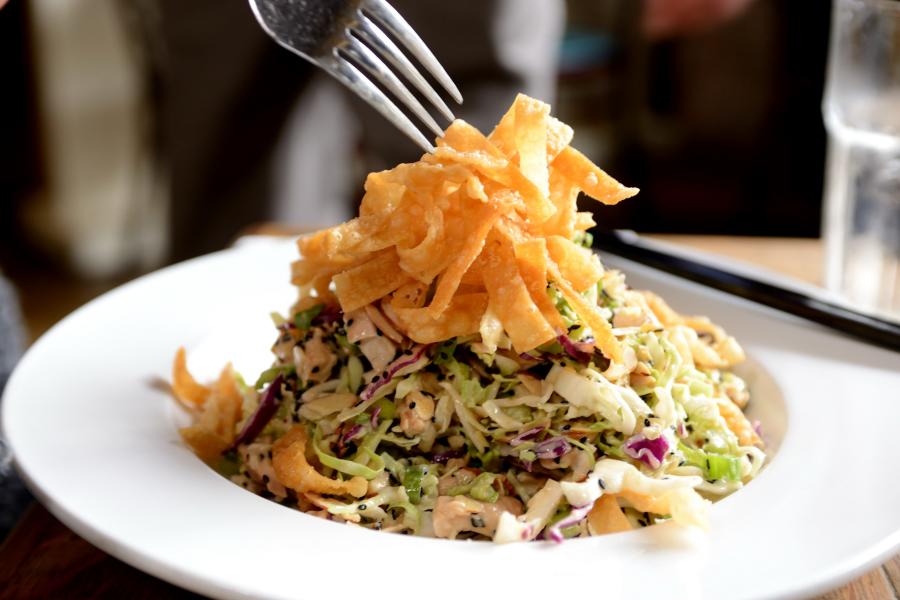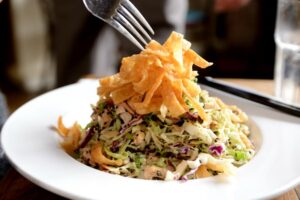 A local favorite, the Napa General Store is serving up a three-course lunch special for $25. While the Restaurant Week menu is still to be determined, locals love the General Store's chopped chicken salad and their famous Reuben sandwich.
Close by is Napa Palisades Saloon, a comfortable stop where you can get a three-course lunch for $23, no reservation required. Favorite Palisades menu options include the P.E.C., a delectable pulled pork and fried egg sandwich topped with BBQ sauce and fried jalapeños, as well as their signature spicy fried chicken sando.
Cast your eyes upon the beauty of Napa Valley as you sit on the rooftop of the Archer Hotel Napa and enjoy a delicious two-course lunch for $35. Sky & Vine's Restaurant Week offering consists of a winter chicory salad, a crispy chicken sandwich and a sommelier selection glass of wine, per person. No reservations are required but lunch will only be served between noon and 2:30 p.m.
If it's Hawaiian-inspired cuisine and a tiki-tastic vibe you're after, try Wilfred's Lounge. Coconut Shrimp, a grilled chicken sandwich and a warm cookie is being offered for $25 during Restaurant Week. You can even add a half-price 1944 Mai Tai for only $7.50.
Enjoy Restaurant Week with a Mediterranean twist over at Tarla, where they'll be serving up a special two-course lunch menu for $29 per person. In addition to traditional favorites like the beef and lamb kebab and pan roasted salmon, Tarla's menu includes a variety of vegetarian options. Treat yourself to an added delight and order the saganaki, a flaming cheese dish drizzled with truffle honey and Chardonnay-poached Turkish apricots. A 3-course Restaurant Week dinner special ($59) is also offered at Tarla.
RESTAURANT WEEK DINNER SPECIALS
"Downtown Napa" and "dinner" are an eagerly anticipated combination for both locals and visitors alike, and this year the Restaurant Week offerings are numerous and delicious.
Alba Restaurant at the River Terrance Inn, located along the Napa River, is featuring a three-course meal for $55. It includes blue crab, two-bone pork chop and strawberries & cream, and can be paired with local wines at an additional cost.
Known for its signature progressive American style, Charlie Palmer Steak is offering a special three-course dinner for $95. The menu includes a Caesar salad, surf 'n turf (petite filet mignon, butter-braised lobster and side) followed by tuxedo mousse cake. A sommelier selection wine pairing is available for an additional $50 per person.
If you've never tried modern Japanese cuisine, you owe it to yourself to take advantage of Eiko's  four-course dinner for two, priced at only $75. From signature sushi rolls to shrimp tempura and Eiko's famous "healthy fries" you'll have a variety of wonderful choices within each course, and you can add wine or sake options at an additional price as well.
The Grove at Copia, the signature restaurant at the Culinary Institute of America at Copia, is located next to Oxbow Public Market. The Grove's three-course Restaurant Week dinner menu ($48) offers mouthwatering choices for the first and third courses, with the main entrée rotating each day (Friday's smoked prime rib with twice baked sweet potato sounds positively scrumptious). An optional wine tasting for $30 is the perfect complement to an amazing meal.
Combine influences from coastal Mediterranean region and the Napa Valley area's flavorful ingredients and you've got Little Summer at Napa Valley Marriott Hotel & Spa. The restaurant's three-course Restaurant Week menu ($55) consists of salad or soup; bone-in pork chop or salmon; and cinnamon bread pudding or ice cream. Free corkage for Napa Valley residents is also available.
Prized for its hyper-local sourced menu, Compline is rolling out the culinary red carpet for Restaurant Week 2023. Enjoy a three-course dinner featuring an arugula salad or split pea soup followed by your choice of Hobbs' pork belly with gochujang lacquer, lotus root and shiitakes or winter vegetable étoufée with jasmine rice. The meal ends with a chocolate choux with hazelnut praline. Compline is also featuring a three-course lunch option for $29.
Over at Carpe Diem, they're cooking up Restaurant Week dreams with a three-course dinner special for $49. Enjoy tantalizing options for each course, with featured entrees like Cabernet-braised short ribs, Mary's pan-seared organic chicken, and black squid ink pasta being served alongside tasty starters like risotto balls, daily soup and Carpe salad. Top it all off with a warm chocolate lava cake or New York cheesecake.
Downtown Napa is known for its amazing selection of highly rated restaurants, bars and wineries, and many of them are within walking distance of the area's lodging options, which range from budget-friendly to resort-style. And if you're planning to come for Restaurant Week, be deLIGHTed by the return of the Annual Napa Lighted Art Festival, kicking off on January 21 and running through Feb 19.
Hungry for more? Plan a vacation to see all that Downtown Napa has to offer any time of year and take advantage of endless events and plenty of walkable wine tasting, dining and shopping.
YOUR TRIP WILL BE MEASURED BY THE MEASURES WE TAKE
Your safety is our top priority — come here to get away and restore yourself. We have put measures in place to ensure businesses and lodging properties are ready to make your stay and entire Downtown Napa experience extraordinary.
COVID 19 INFO
Safety Videos