When the sun goes down in Downtown Napa, there's way more than wine going on. While of course there is always plenty of wine to sip and savor, that's just a small part of all you can enjoy here. Naturally there are some great bars and local hangouts open late, and there are also intimate event venues like JaM Cellars and Blue Note where you can enjoy late night music and casual vibes. Let us be your wingman and point you to all the best spots to go. 
WINE AND DRINK
Slip into that laid-back Hawaiian vibe at Wilfred's Lounge, the valley's first and only tiki bar. A modern take on the classic tiki bar, they've got cocktails, a full bar, wine, beer and small and large plates to enjoy. Don't miss out on their floor-to-ceiling windows, beautiful hand-carved décor (all crafted by a local woodworker!) and rooftop views of the Napa River. 
This is where you go to geek out on brandy. This Downtown Napa spot is the first stand-alone tasting room dedicated solely to premium California brandies. Located in the First Street Complex, you can learn all about the history of brandy in CA and how it's made, and then check out their exclusive offerings or even customize a bottle. 
Feel free to put this brewery on repeat as they have an ever-changing tap list of new releases. Settle in for a sampler flight, beer by the glass or fill something to go in growlers and crowler cans. They're located just outside the Oxbow Public Market, so you can grab some eats down there and then enjoy it in Fieldwork's Taproom with a locally-brewed beer. The newly expanded outdoor space is also a perfect spot to relax with a cold one when traveling with your furry friends.  
COMPLINE RESTAURANT AND WINE SHOP 
This spot was named for that time of day when the monks who pioneered wine-growing in Californian and old European would cease their work for the day. You'll find a full restaurant, wine bar and wine retail shop there in their shop on First Street. On Sundays starting at 5:30pm, they also pour four classic wines blind for $20 until they run out.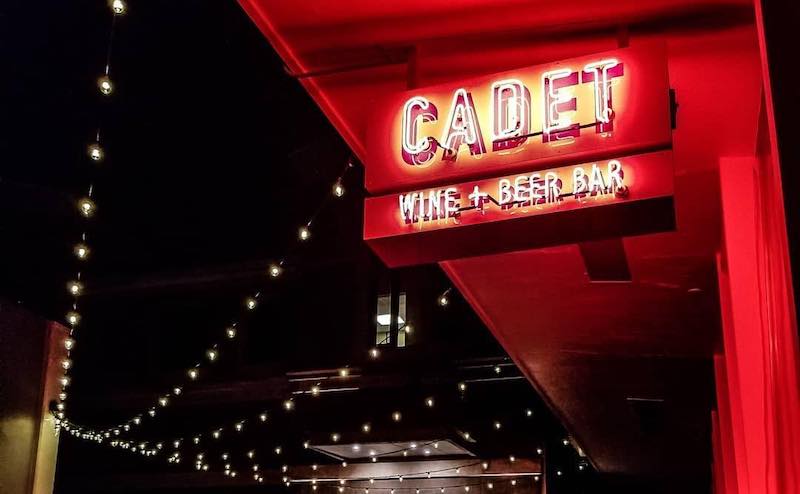 If you're feeling the urge to explore, then Cadet is the perfect place to go. Their whole vibe is about exploring the world of wines and beers from California and beyond with some light eats. Geared towards wine and beer aficionados, it's got a warm and inviting, neighborhood-bar feel and is a great place to chill with friends.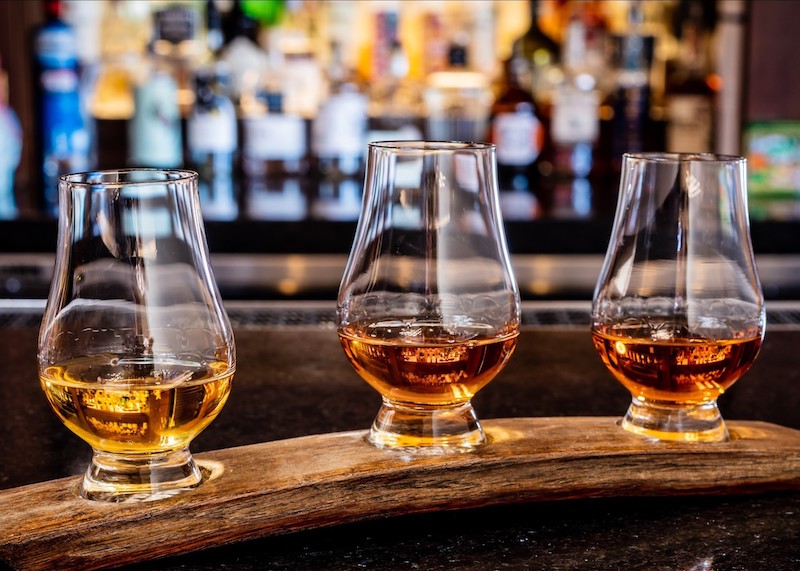 Located on the roof of the Archer Hotel in the center of Downtown, the new Whiskey Bar at Sky & Vine is the perfect place to end the night on a high note. Chill out and enjoy rooftop views of Downtown Napa alongside a menu of more than 100 whiskeys. Cozy up next to one of their many firepits for perfect evening under the stars. 
Come hang out with the Napa locals at Palisades, a no-frills casual pub with killer grub. They have over 40 beers on tap plus and a full bar and an extensive whiskey selection. Insider tip: definitely don't skip the cheese curds with chili lime salt.  
A Downtown Napa staple for over 40 years, this corner spot along the Napa River attracts a youthful crowd once the sun goes down. If you're a night owl this is the place to be. Enjoy a full bar, weekly karaoke nights, live music and a lively atmosphere at one of the few spots open 'til midnight!  
ENTERTAINMENT
Tucked inside the Meritage Resort and Spa, Crush is one of the more popular night spots. More than cocktails and food, there are also 6 bowling lanes and 12 HD TVs where you can catch the game. Billiards, foosball and shuffleboard are all available for one-hour reservations. 
Taking up the entire first floor of the historic Napa Valley Opera House, Blue Note Napa is a jazz club and gourmet restaurant. Its intimate atmosphere has that Greenwich Village jazz club vibe with world-class music, food and local wines.  
A truly unique Downtown Napa experience, JaM Cellars pairs excellent wine with a state-of-the-art sound system and classic vinyl collection. It's decked out with vintage Rolling Stone magazine art and leather couches for a casual, eclectic vibe.  Let their JaMbassadors choose your wine-and-music line up or peruse their special selection of music-themed wines. 
Brews and billiards always make for a good night. Billco's has 11 beautiful Rebco billiard tournament tables and 6 steel-tip dart boards. You can bring your own darts or get what you need at their pro shop where they sell billiard and dart supplies. There are more than 60 microbrews on top too. 
Whether you're a cigar connoisseur or a total newbie, Napa Cigars can guide you to an enjoyable selection and a beverage to match. The potential combinations are pretty impressive. They carry top cigar selections like Padron, Fuente and Opus X, and they serve beer on tap, world-class wines and over 120 spirits. 
When you plan your own Downtown Napa time, be sure to give yourself plenty of cushion to settle in and relax. A few days or a week or two feels about right as there's plenty to experience all day and well into the evening. See you soon! 
YOUR TRIP WILL BE MEASURED BY THE MEASURES WE TAKE
Your safety is our top priority — come here to get away and restore yourself. We have put measures in place to ensure businesses and lodging properties are ready to make your stay and entire Downtown Napa experience extraordinary.
COVID 19 INFO
Safety Videos