It's high time for wine during harvest season in Napa. Every year from August through October, Napa fills with the excitement and rush of the harvest. It's the time to pause and sip the very delicious fruits of our labors. The smells are wonderful and the warm autumn weather is very welcoming. Plus, it's California Wine Month, so there's even more reason to celebrate.
Vineyards with varietals for every palate are close by – but in Downtown Napa, it's even easier to enjoy wines from a number of different sources all in one trip with our 50 wine tasting rooms– all within walking distance of one another. If this is your first harvest season, allow us to assist you with our picks for 15 wine tasting rooms in Downtown Napa.
To ensure a smooth trip, we encourage you to plan ahead. This includes making reservations with wine tasting rooms when available. We also ask that you adhere to business safety protocols, including wearing masks (regardless of vaccination status) while indoors. For more information on safe travel practices, see our page here.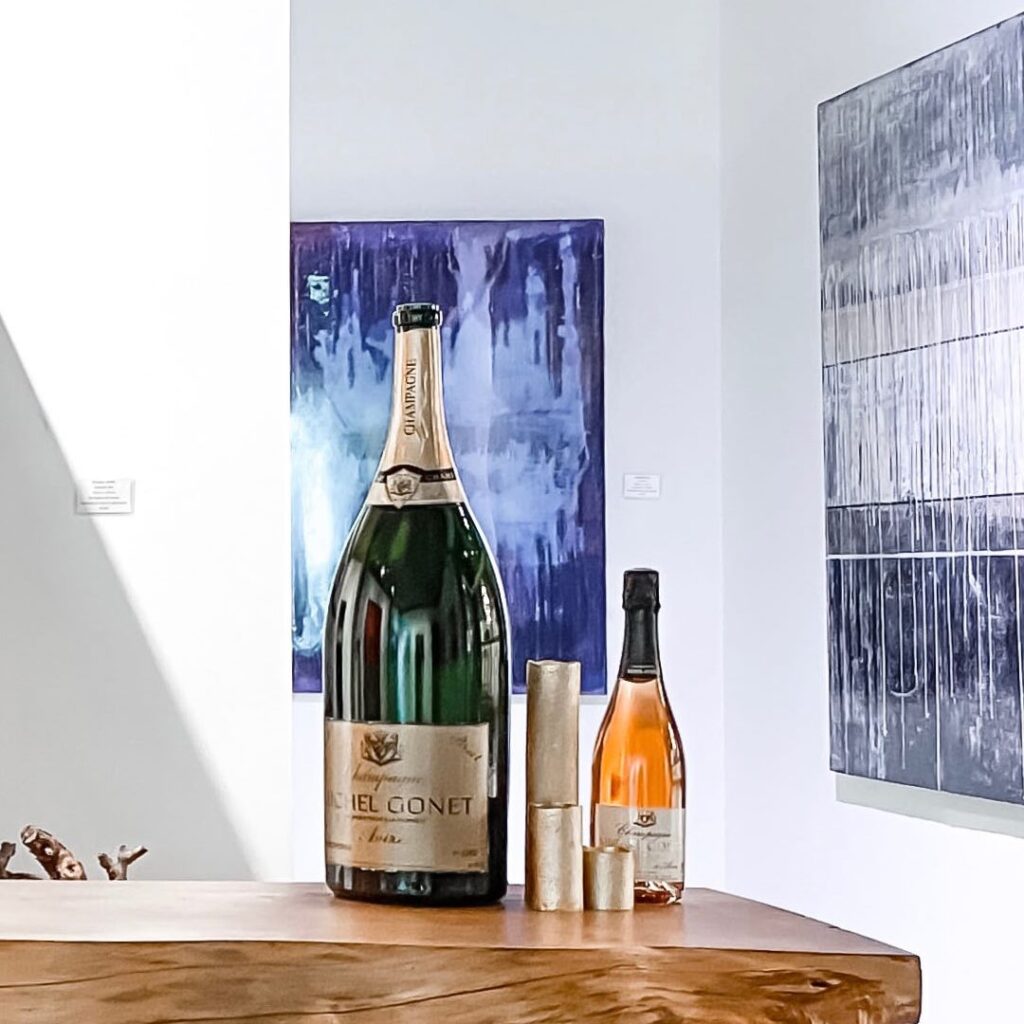 Both an art gallery and wine tasting room, the Acumen Wine Gallery has a private Acumen "Peakeasy" Champagne Room where they serve both by-the-glass and bottle service. They feature a rotating lineup of top champagnes as well as rare small production and allocation-only champagnes sourced by Acumen.
Hours:
Open by appointment
Friday – Sunday from 12pm – 6 pm
Monday – Thursday from 3pm – 6pm

Enjoy a more intimate experience at Shadowbox Cellars as you explore current release and library wines. Their Salt & Acid tasting pairs gourmet potato chips, Hawaiian Red Sea Salt, Smoked Gouda and Dry-Aged Rib Eye, with limited production wines led by the winemaker/co-owner, Justin Preiser. They also offer an Explore Shadowbox tasting in an outdoor parklet.
Hours:
Open every day except Wednesday
Reservations are recommended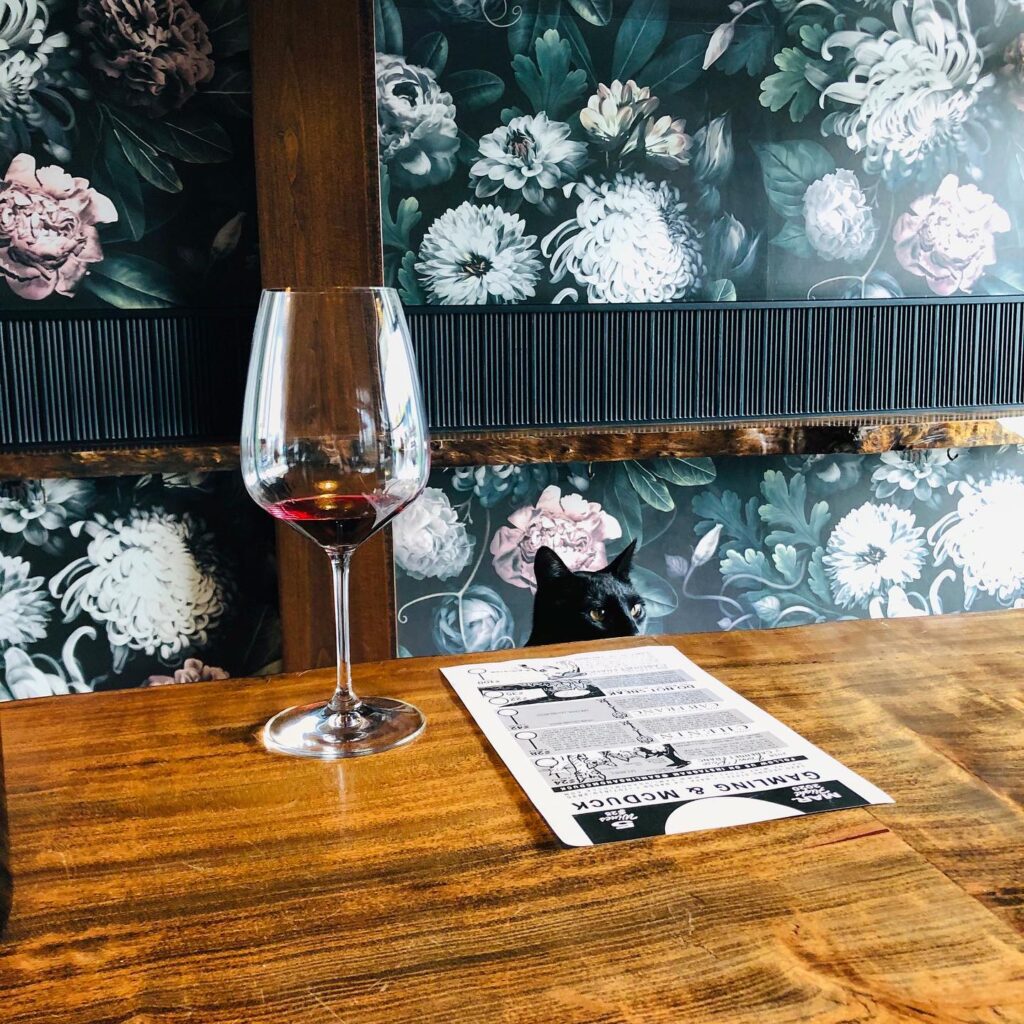 Started by dream chasers and Minneapolis natives, Gabrielle Shaffer and Adam McClary, Gamling & McDuck serves Loire varietals, Cabernet Franc and Chenin Blanc. They're all about sustainable farming and pure wine without additions or manipulations. Plus, they play excellent film soundtracks.
Hours:
Open by appointment
Prepaid reservation for parties of 1-8.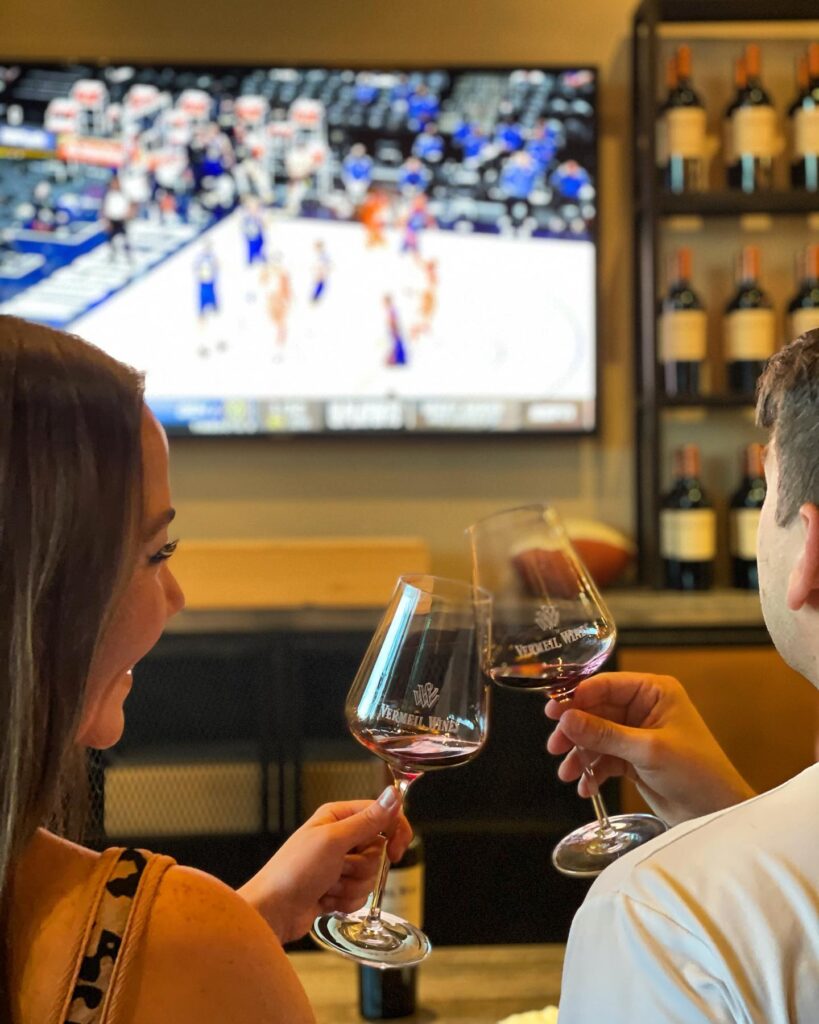 Owned by Napa Valley native and huge NFL fan, Dick Vermeil, the private tasting room at Vermeil Wines offers a focused portfolio of single vineyard wines including Sauvignon Blanc, Chardonnay, Zinfandel, Cabernet Franc and Cabernet Sauvignon by glass or bottle. They can also host large groups.
Hours:
Sunday – Thursday from 11:00am – 10:00pm
Friday & Saturday from 11:00am – 11:00pm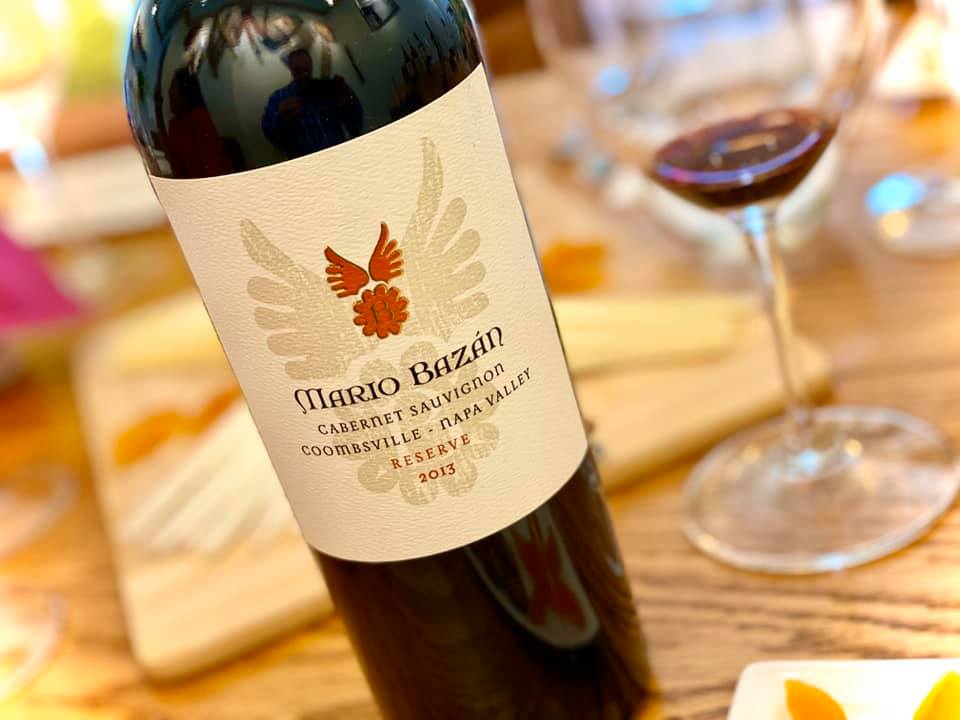 Hailing from Oaxaca and Michoacán, Mexico respectively, Mario and Gloria Bazán are the proud owners of Bazán Cellars.  They offer several tasting experiences including a flight of their exquisite wines, a tasting paired with Oaxacan amuse-bouche and  their Gourmet Tasting Experience.
Hours:
Wednesday – Sunday from 11:00am – 7:00pm
Monday & Tuesday by appointment only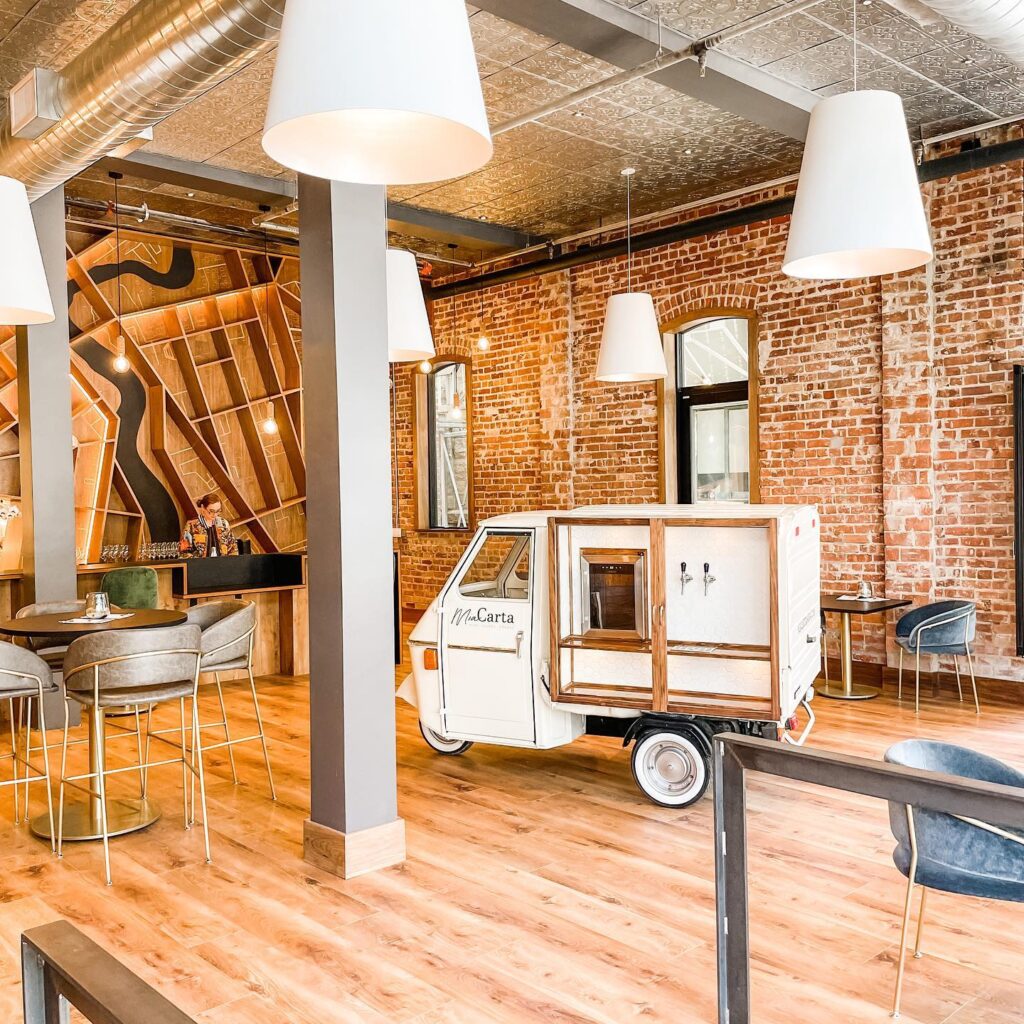 A destination collective of Napa's coveted winery gems, Mia Carta offers guests a rich and serendipitous experience. You may even meet on of their many micro-vintners who visit often and are always ready to share a story. You're welcome to taste through their wines or allow them to customize a tasting to your interests.
Hours:
Thursday – Monday from 11:00am – 7:00pm
Wine Bar from 5:00pm – 7:00pm
Member Vintner Tastings by appointment only from 11:00am – 5:00pm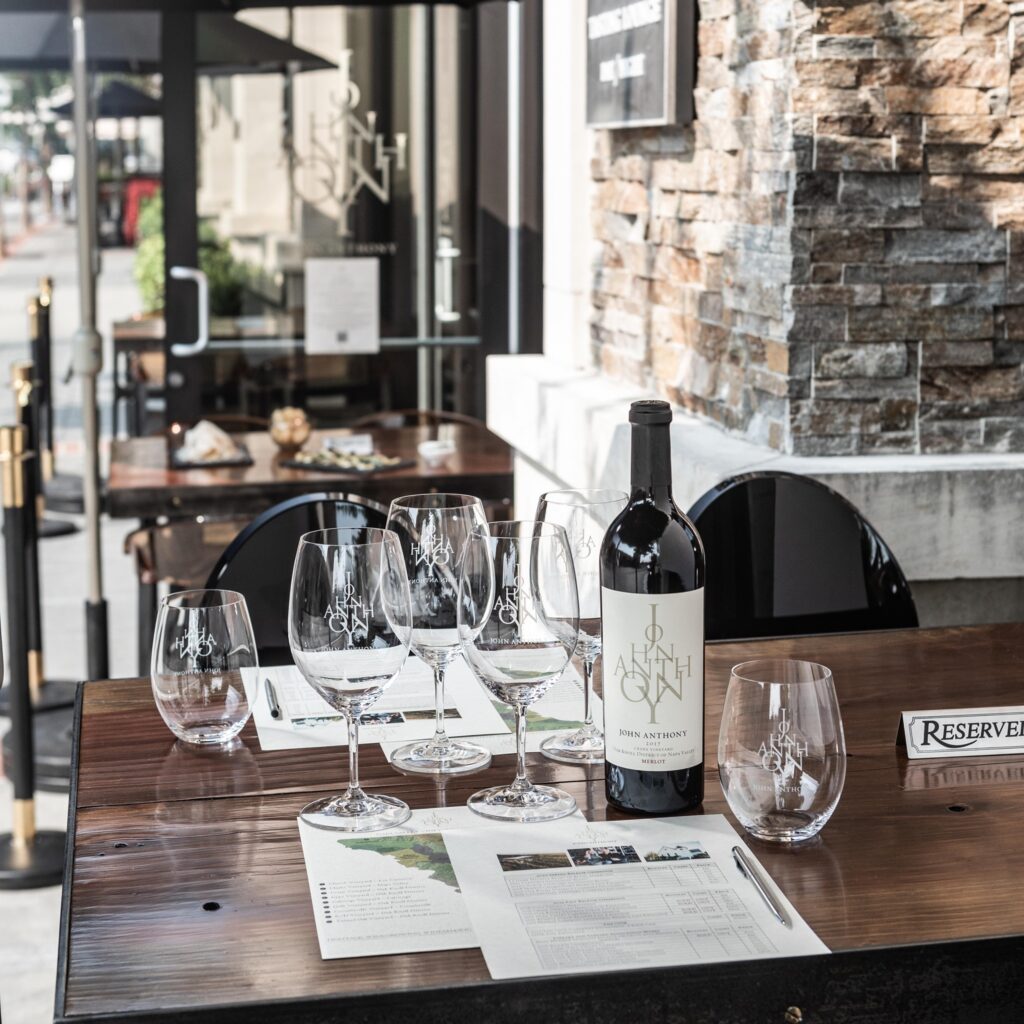 John Anthony Wines pride themselves on offering only the finest wines in Napa. They partnered with Tsar Nicoulai Caviar and now offer La Dame Michele Sparkling Wine as the perfect complement. Choose from three different selections of American White Sturgeon caviar, served with traditional accoutrements. They also offer a wonderful selection of artisan cheeses and charcuterie.
Operating Hours:
Sunday – Wednesday from 10:00am – 10:00pm
Thursday – Saturday from 10:00am – 12:00am midnight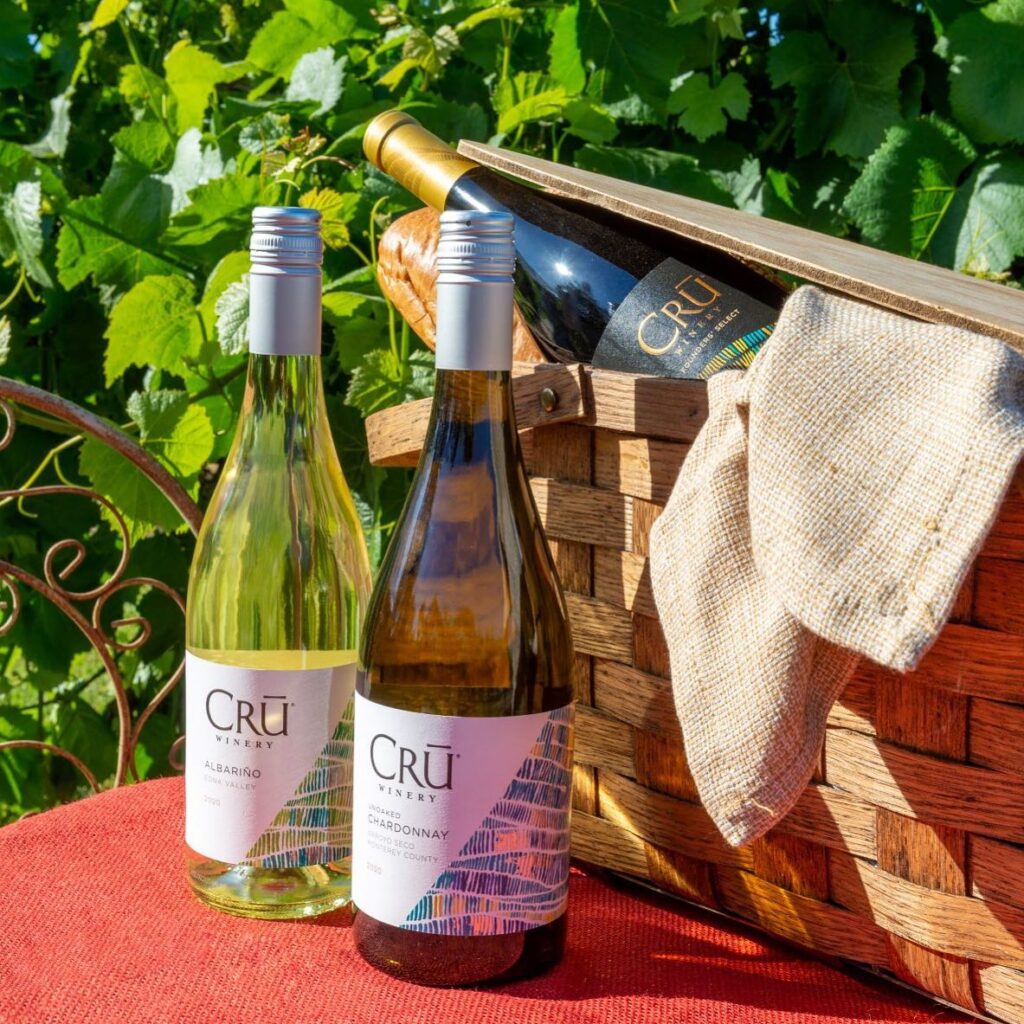 Where wine meets tech, you'll find the quiet oasis of Cru Tasting Lounge. You can taste wines by flight, glass or bottle from their CRU and Vineyard 29 Estate portfolios, all paired perfectly with popcorn. Enjoy a curated hour of digital video content while you sip.
Hours:
Fall/Winter: Thursday – Sunday 11:00am – 6:00 pm.
Spring/Summer: Thursday – Sunday 11:00am – 7:00 pm.
By appointment only Tuesday & Wednesday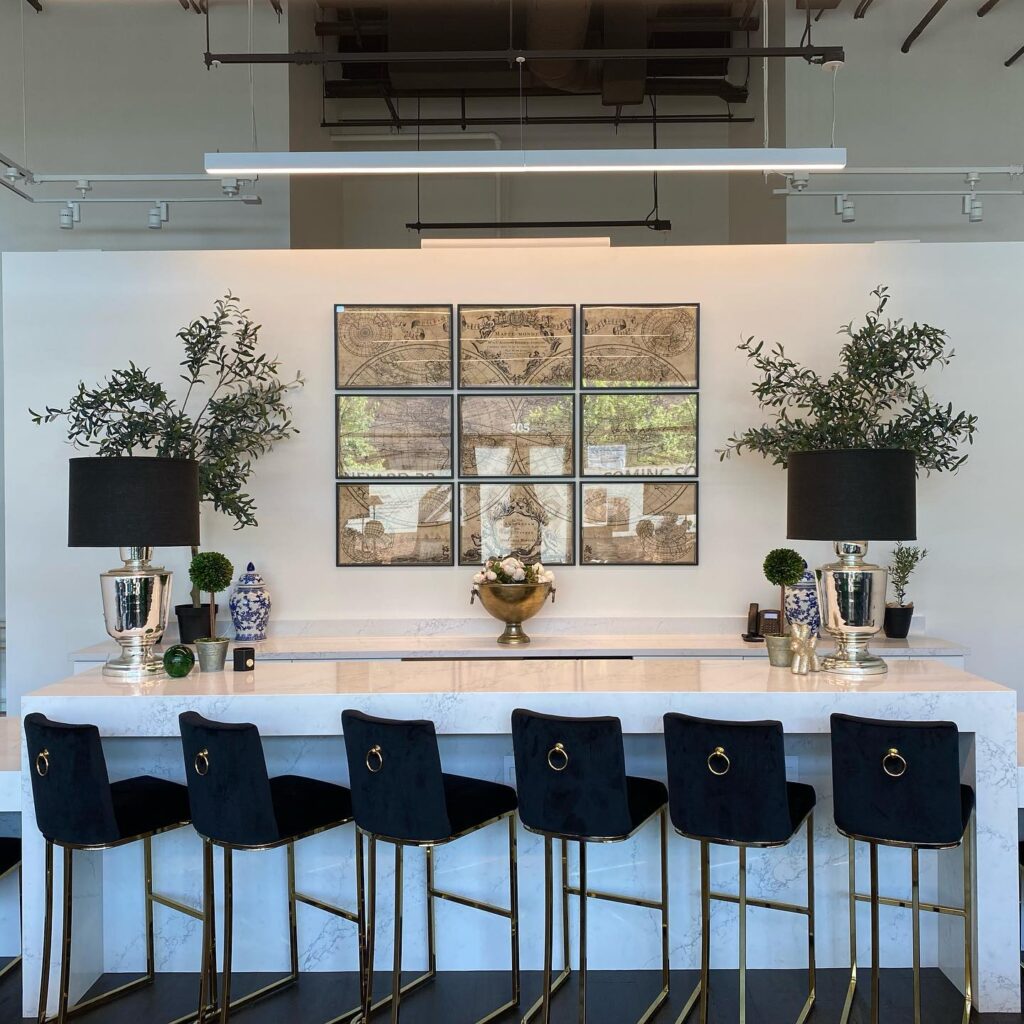 Combining time-honored wines with new world technology, Vineyard29's tasting room offers a portfolio of elegant, enjoyable wines in a modern, yet glamorous space. Most notably, they offer the 100-point Vineyard 29 Cabernet Sauvignon, a cult cabernet they've produced since 1992.
Hours:
Open daily from 11:00am – 7:00pm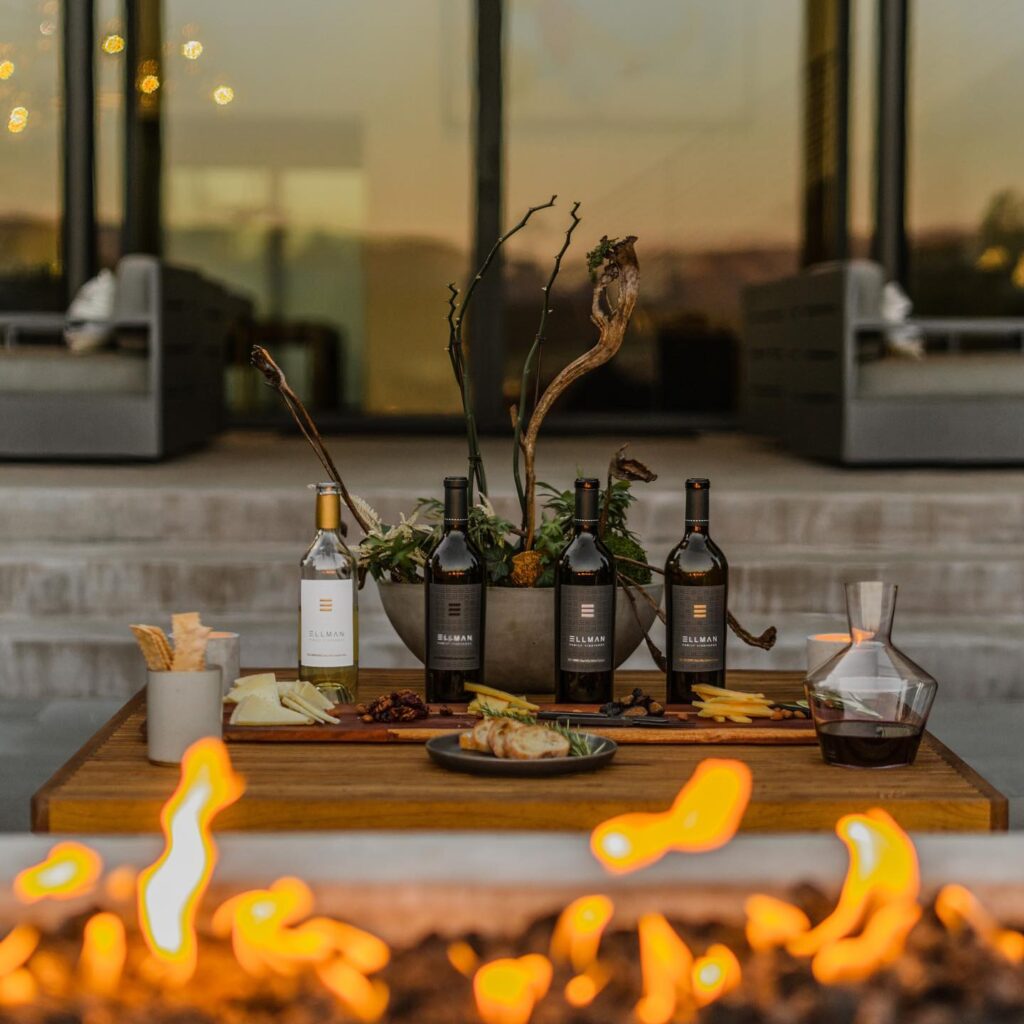 Come to Ellman for food, friends and stellar wine. All their wines are sourced from their own privately owned vineyard that is home to Merlot, Cabernet Franc, Cabernet Sauvignon and Sauvignon grapes. Lounge in their Downtown Napa tasting room, take in their personal artwork collection and listen to your favorite vinyl while you sip.
Hours:
Open daily from 10:00am – 7:00pm
Reservations required
Maximum party is 6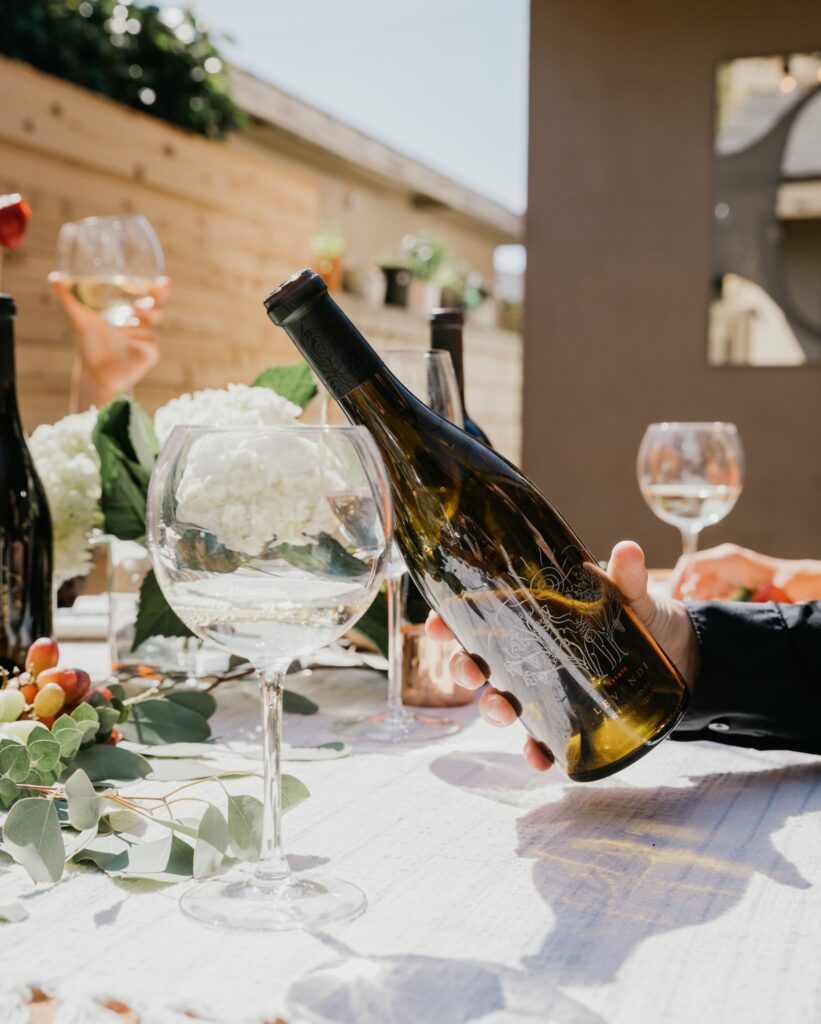 Though the Greeks claim to have invented wine, Levendi Wine believes that in Napa, they have perfected it. They combine their Greek heritage with the perfect balance of craftmanship and legacy all poured richly into a glass. Come for a tasting and say, "Leveni!" Celebrate life!
Hours:
Monday – Friday from 9:00am – 5:00pm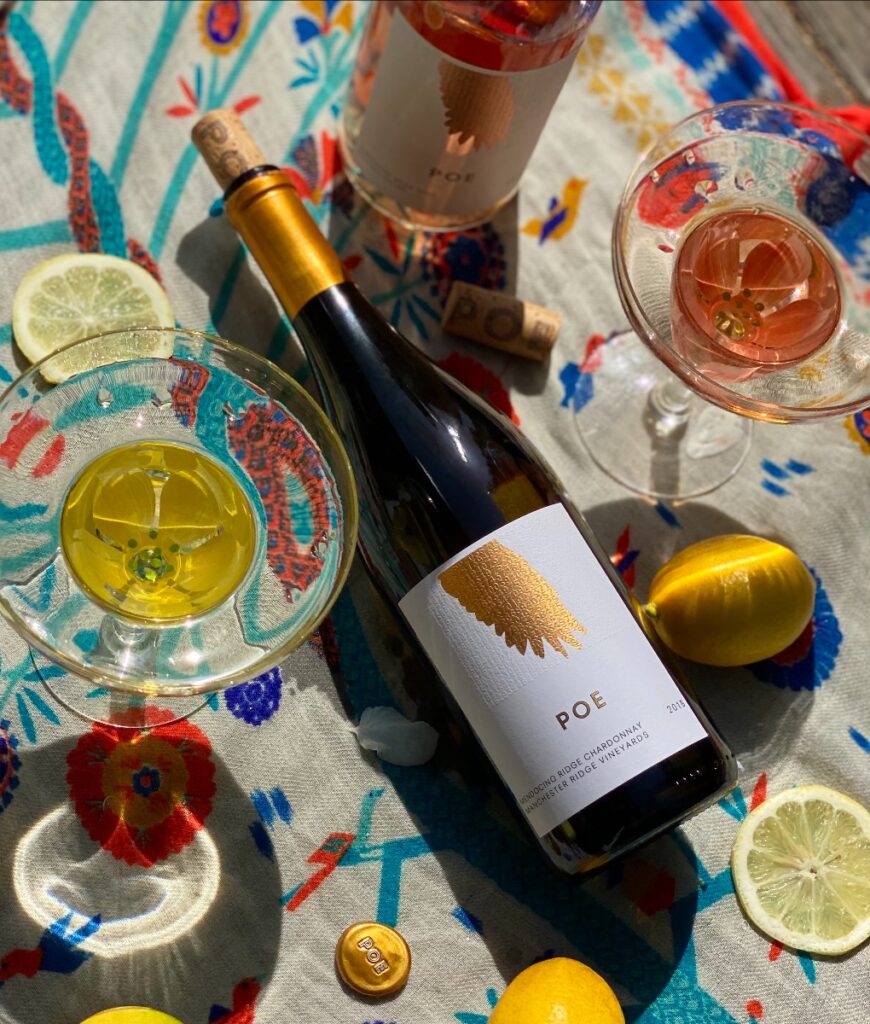 A contemporary tasting room in Downtown Napa, Outland shares wines from POE, Forlorn Hope and Farella including Cabernet Sauvignon, Pinot Noir, Trousseau and Riesling. They work with diverse appellations and varietals in a comfortable space.
Hours:
Wednesday – Monday from 1:00pm to 7:00pm
Walk-ins are welcome
Closed Tuesday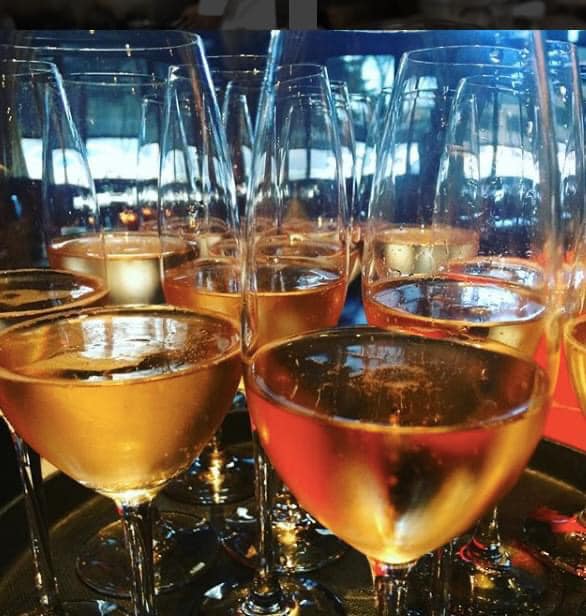 In the sophisticated, yet casual Cape Diem Wine Bar, you'll find a lively atmosphere with an ever-changing wine list and family share-plate style menu to elevate your dining experience. Their menu changes with the season so they can always offer you the best of Napa.
Hours:
Closed Mondays
Tuesday – Saturday from 5:00pm – 9:30pm
Sunday from 3:00pm – 9:00pm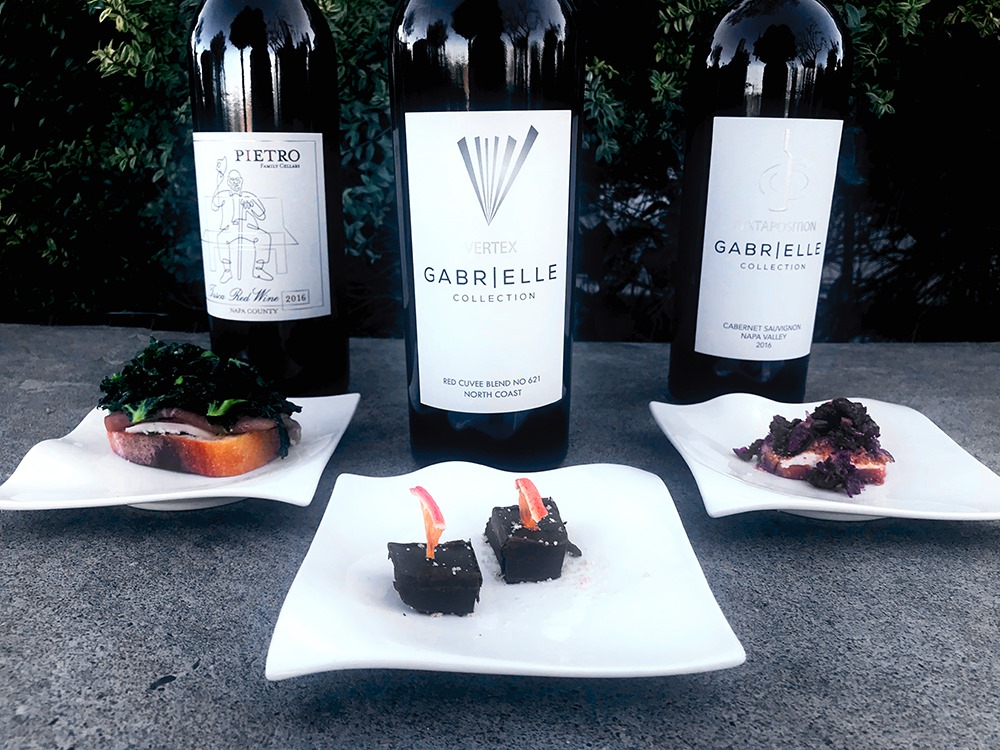 Come to Gabrielle Collection Taste+ to experience the wine, food and lifestyle of Napa Valley at its finest. Focusing on the O'Connell Family boutique wines, they pair them beautifully with paired bites accented by yummy Lavender Honey, Meyer Lemon Olive Oil, Cabernet-Infused Sea Salt from the GC Napa Valley Culinary. They also have a wonderful gift shop full of culinary, home, spa and pooch delights.
Hours:
Sunday to Saturday 10:00am – 6:30pm
Friday and Saturday Wine and Food Pairings available 11:00am – 4:00pm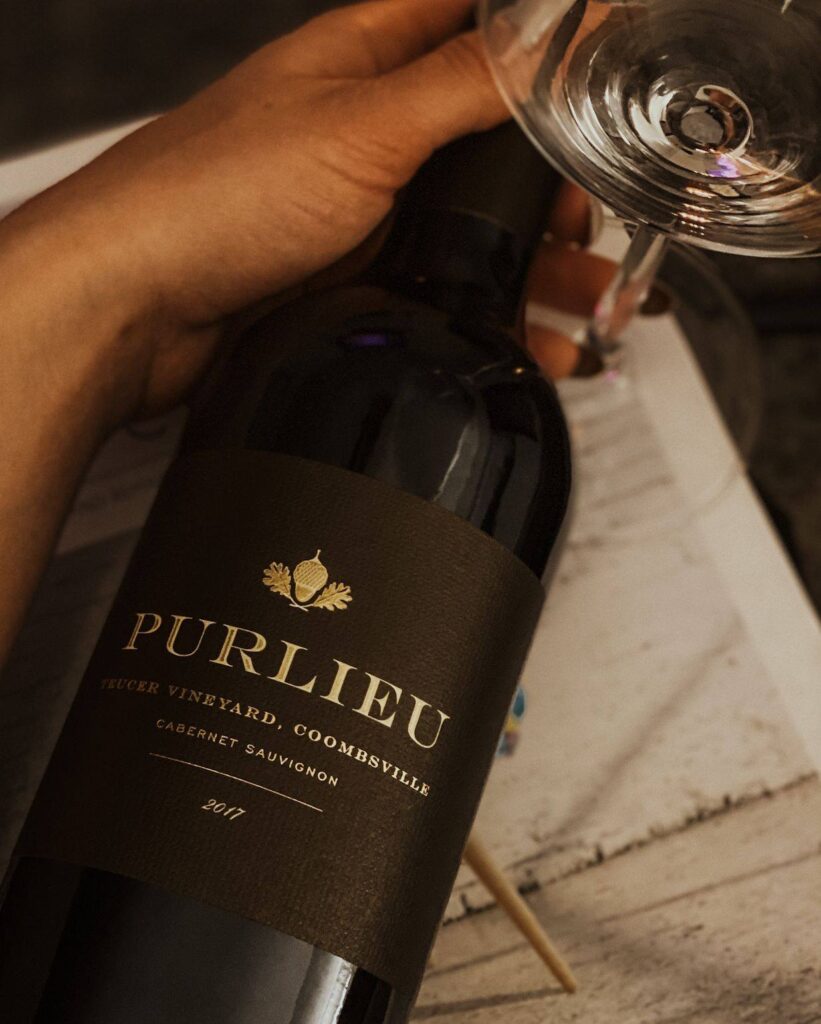 Determined to put the small family-owned Napa brands back in the hands of passionate guests, The Wine Thief is a vintner owned and operated tasting lounge. Their library of local vintners includes AJ Pearce Wines, Brace and Bit, Buoncristiani Family Winery, Correlation Wine Co. and Delagadillo Cellars.
Hours:
Monday – Sunday from 11:00am – 6:00pm
Opening in November, the Chateau Buena Vista is one we simply couldn't leave off our list. Their tasting room will feature caviar pairings and Earth & Sky Chocolates with fine Napa wines like Cabernet Sauvignon in the historic Gordon Building at 1142 First St.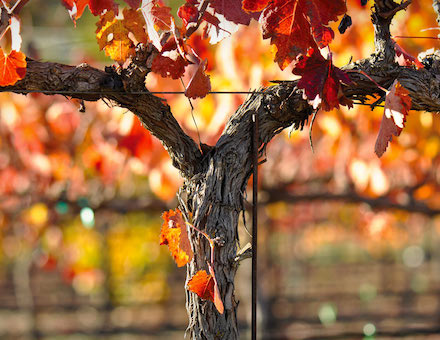 Happy Harvest Time
Harvest time is not to be missed in Downtown Napa. Set your sights, pack your bags and get ready for a truly relaxing getaway. Be sure to book your stay in Downtown Napa to be near the best tasting rooms. We've compiled a full list of the more than 50 tasting rooms Napa has to offer if you'd like explore more.
YOUR TRIP WILL BE MEASURED BY THE MEASURES WE TAKE
Your safety is our top priority — come here to get away and restore yourself. We have put measures in place to ensure businesses and lodging properties are ready to make your stay and entire Downtown Napa experience extraordinary.
COVID 19 INFO
Safety Videos