Summer is on in Downtown Napa. It's time to choose your outdoor adventure and there's certainly plenty to choose from: live music, gondola rides, hot air ballooning and of course, wine tours. You could even explore the destination with an experience on the Napa Valley Wine Train. Here's our vote for the top 10 things to do in Downtown Napa.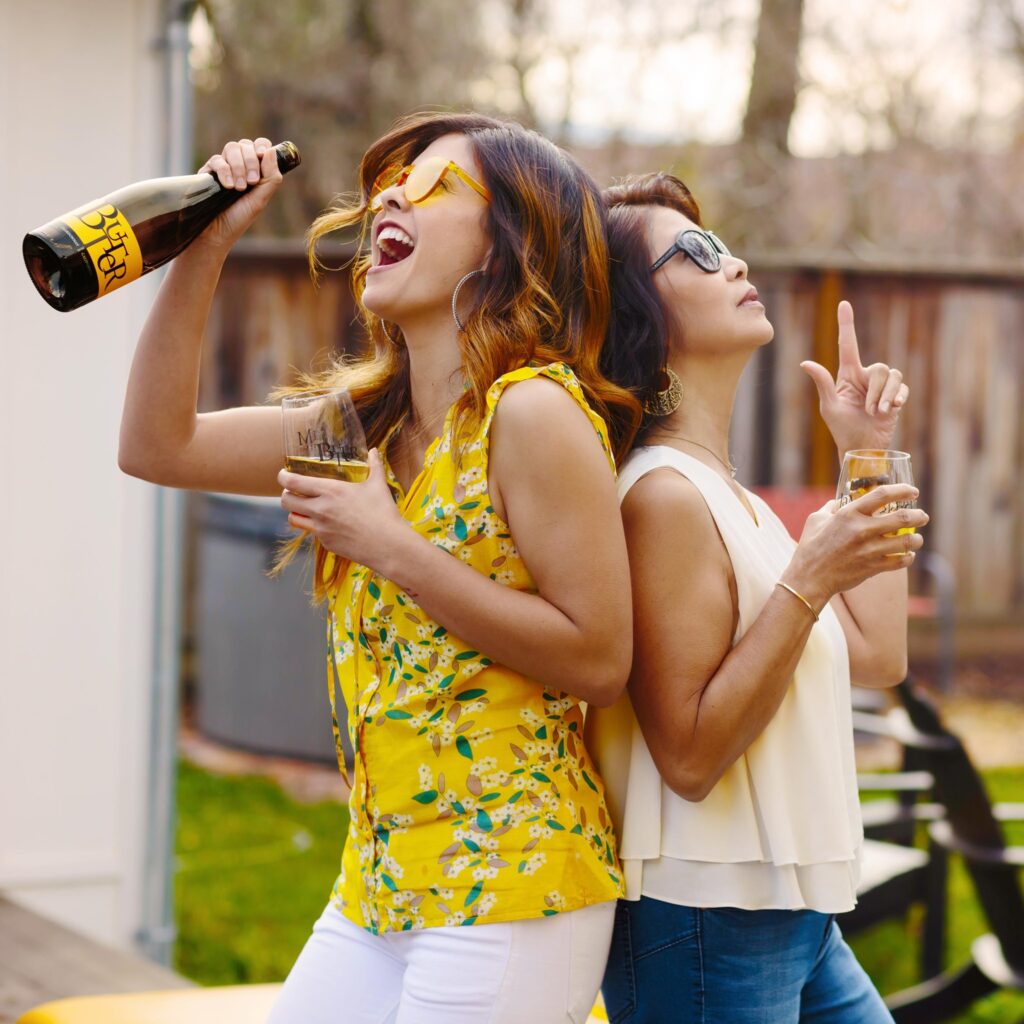 1. Tap to the beat of live music.
It seems like forever since we've been able to enjoy live music, but now, many of our favorite downtown spots are inviting musicians to play some tunes and sing with the sweet summer season. These include:
Andaz Mercantile Terrace: Wednesdays and Fridays
Archer Hotel – Sky & Vine: Thursdays
Be Bubbly: Sundays 3pm – 6pm
Embassy Suites – Grille 29: Tuesdays 6pm – 8pm
JaM Cellars: Thursdays, Fridays and Saturdays
Mario Bazan Cellars: Fridays 7pm – 9:30pm
Oxbow Commons: Sundays
Trade Brewing: Sundays 3pm – 6pm
Veterans Park: Sundays 12pm – 3pm
The Grand Reserve at The Meritage: Fridays, Saturdays and Sundays 2pm – 5pm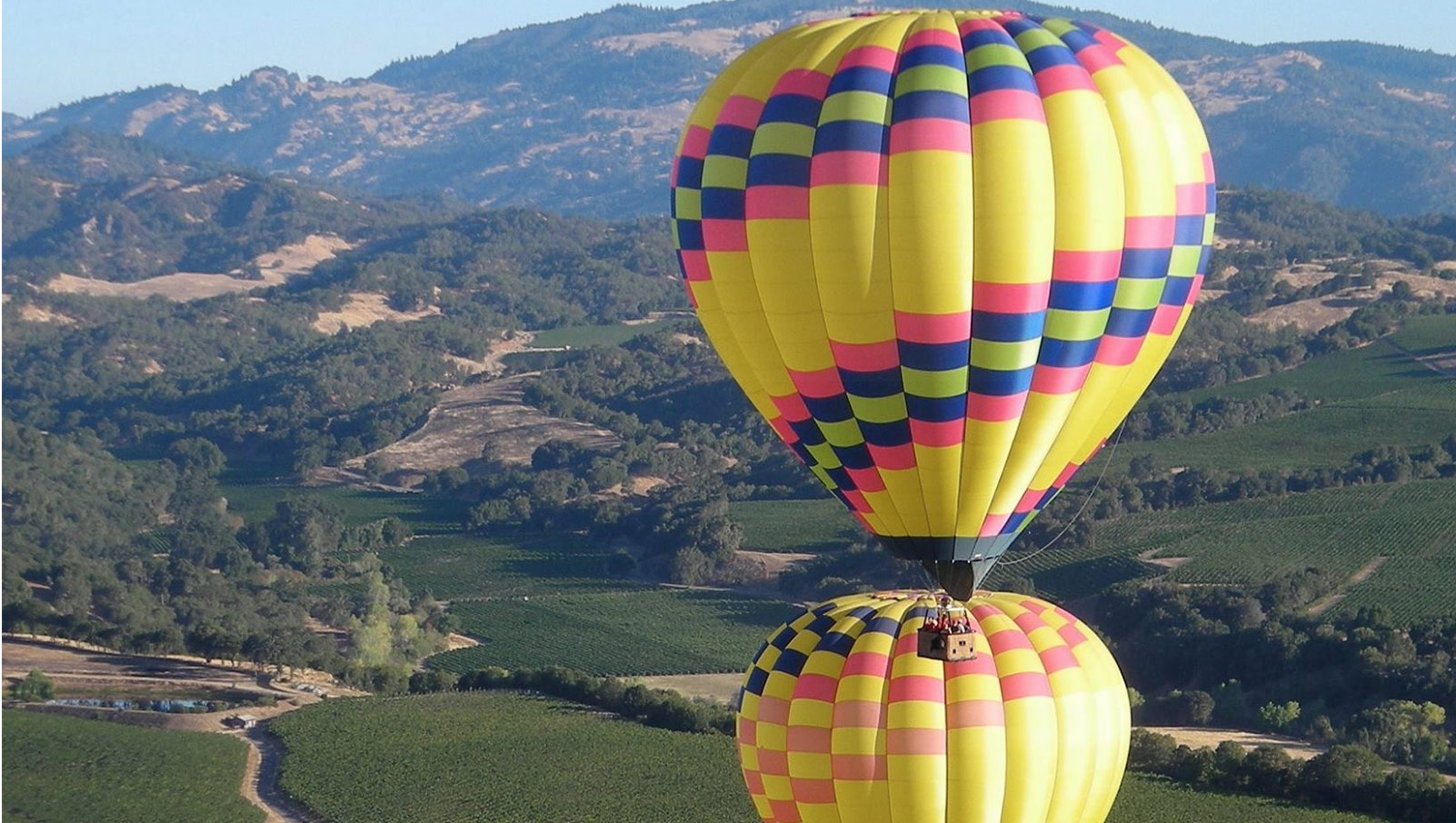 2. Head up and away in a hot air balloon.
Aim high for adventure in Napa Valley in a hot air balloon. Balloons Above the Valley has been operating since 1976 making it the first hot air balloon company in Napa offering unforgettable experiences. Napa Valley Balloons, one of the premier hot air balloon companies in the world, has been offering guests incredible views since 1980.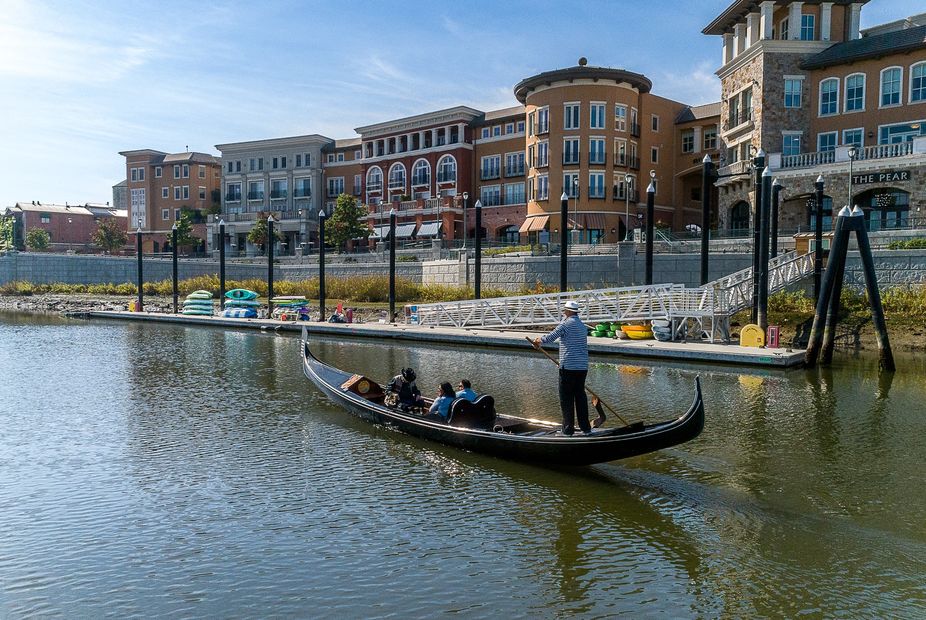 3. Relax in a Napa Gondola Tour.
Perfect for romantic couples or groups up to 6 passengers, Napa Gondola Tours is always a wonderful idea. Reminiscent of Venice, this tour is your chance to sit back, relax, sip wine and enjoy some beautiful music.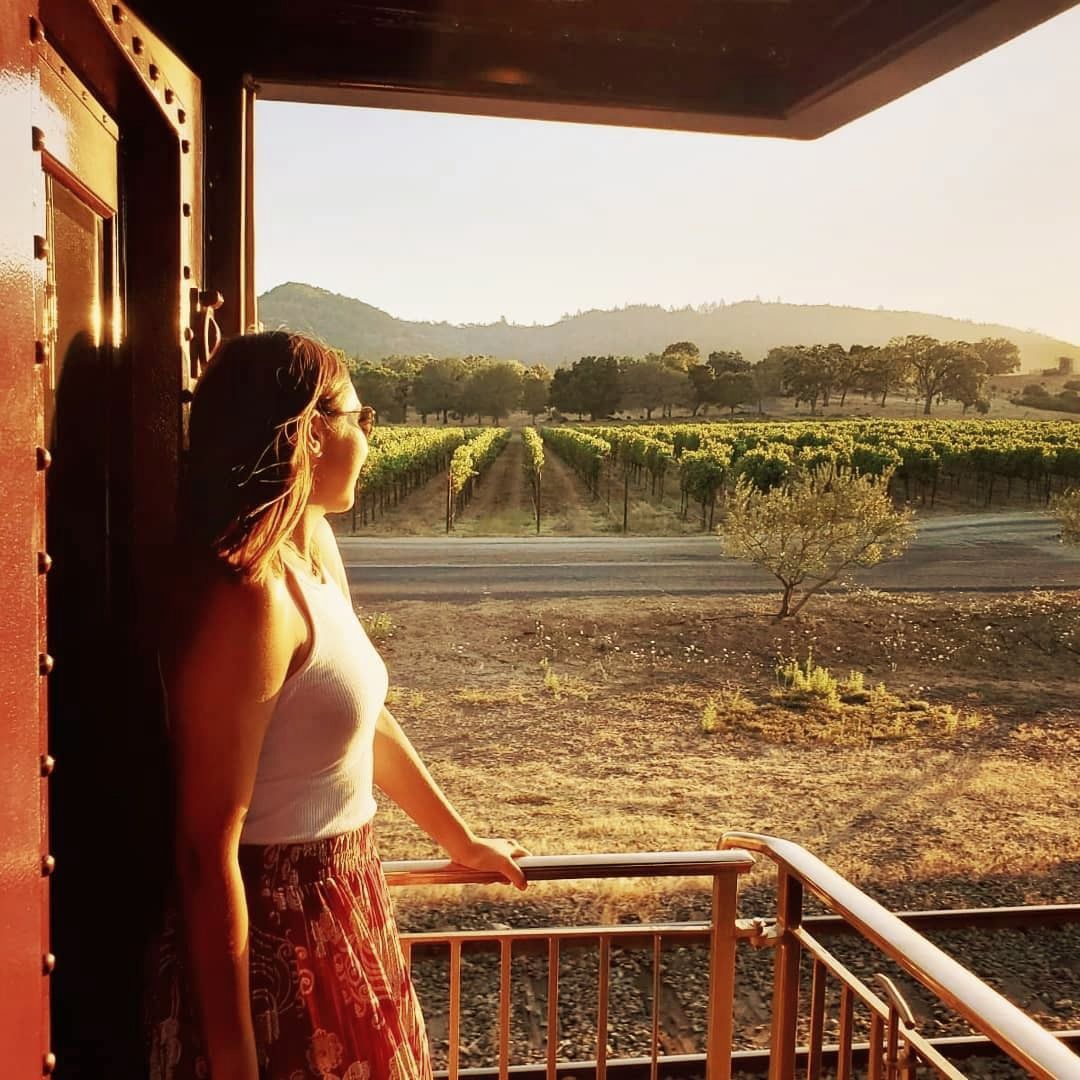 4. Hop on board the Napa Valley Wine Train.
Housed in a museum quality, antique train, the Napa Valley Wine Train offers an authentic, memorable experience. Dine on multiple courses, take in the passing Napa scenery and revel in the glory days of train travel.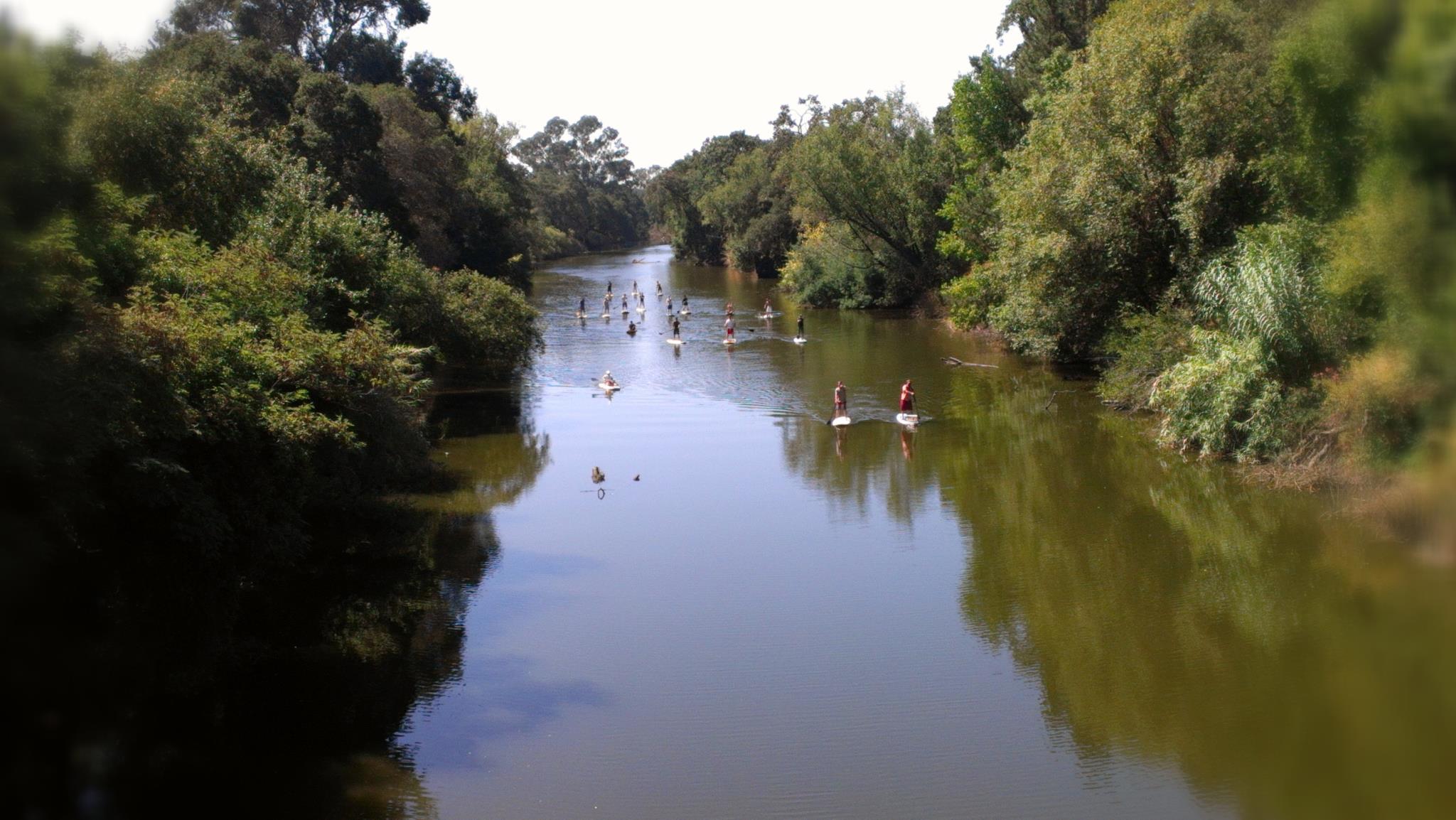 5. Ride the river with Napa Valley Paddle.
Whether you're looking for lessons, tours, classes, events or just to rent, Napa Valley Paddle has been helping guests get on the water since 2012. Every kayak or paddle board rental comes with a free lesson from resident PaddleFit coach, Bailie. Family rental packages are also available as are tours including a private tour through the Downtown Oxbow Nature Preserve and a Napa River Ecology Adventure & Picnic exploring the Napa River.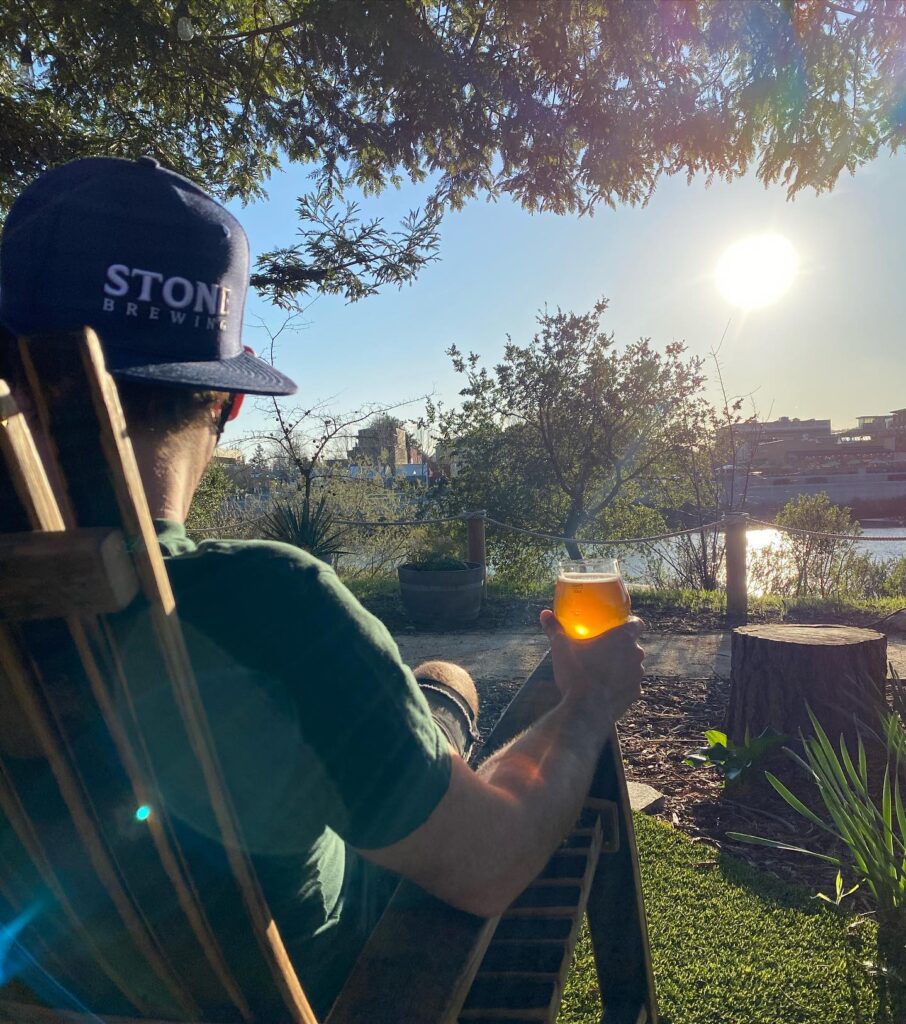 6. Explore the craft beer side of Downtown Napa.
Wine may get the spotlight in Napa, but our craft beer deserves center stage too. The craft brew scene is thriving here and makes for a great getaway. From trendy micro-brews to old favorites, you'll have a lot of fun finding your favorite pint.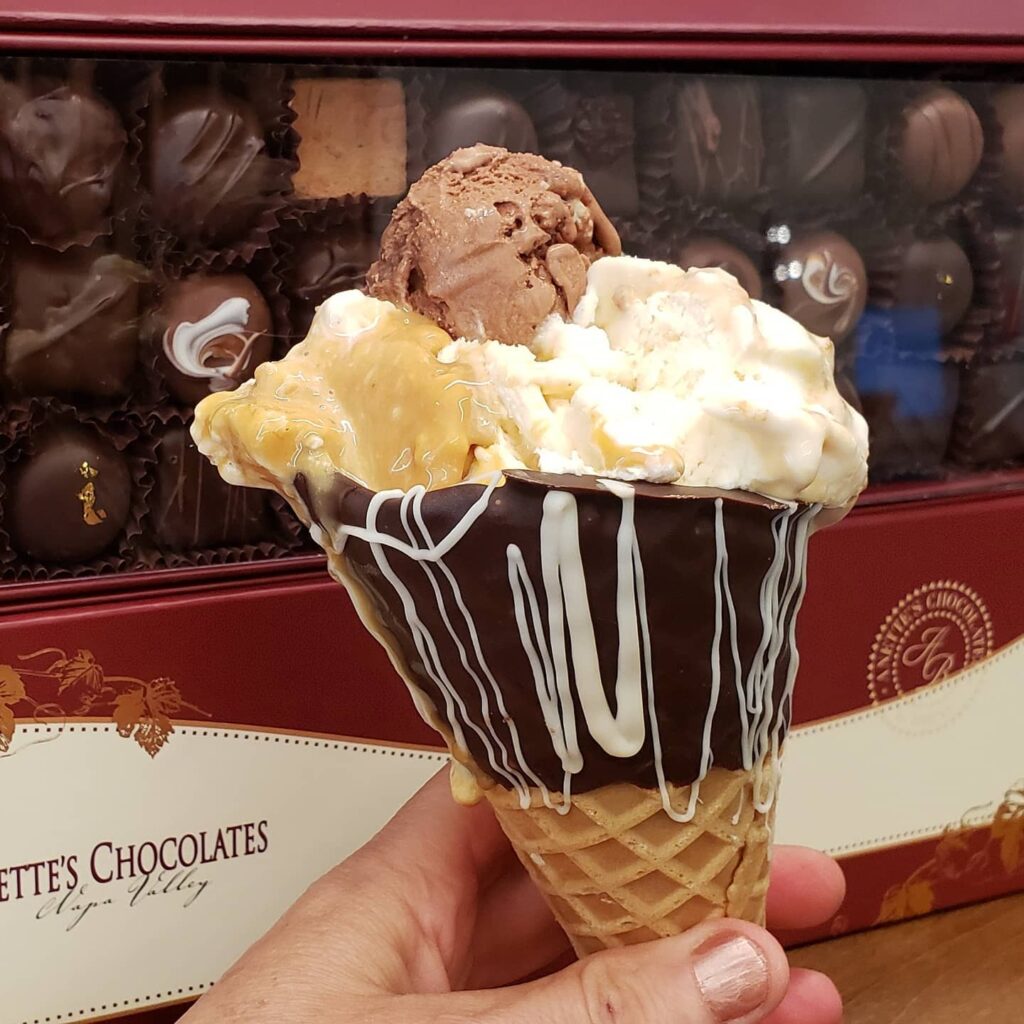 7. Dish up an ice cream treat or decadent chocolate.
A sweet, cool treat is always a good idea in Downtown Napa. Anette's Chocolate & Ice Cream Factory is run by Napa natives right in the heart of Downtown Napa. In addition to making their own ice cream and sorbets, they also offer beer brittle, artisan truffles, salted caramels, chocolate wine sauces and more. Napa's Vintage Sweet Shoppe specializes in handmade and custom chocolates and there's also a local Ben & Jerry's store to enjoy.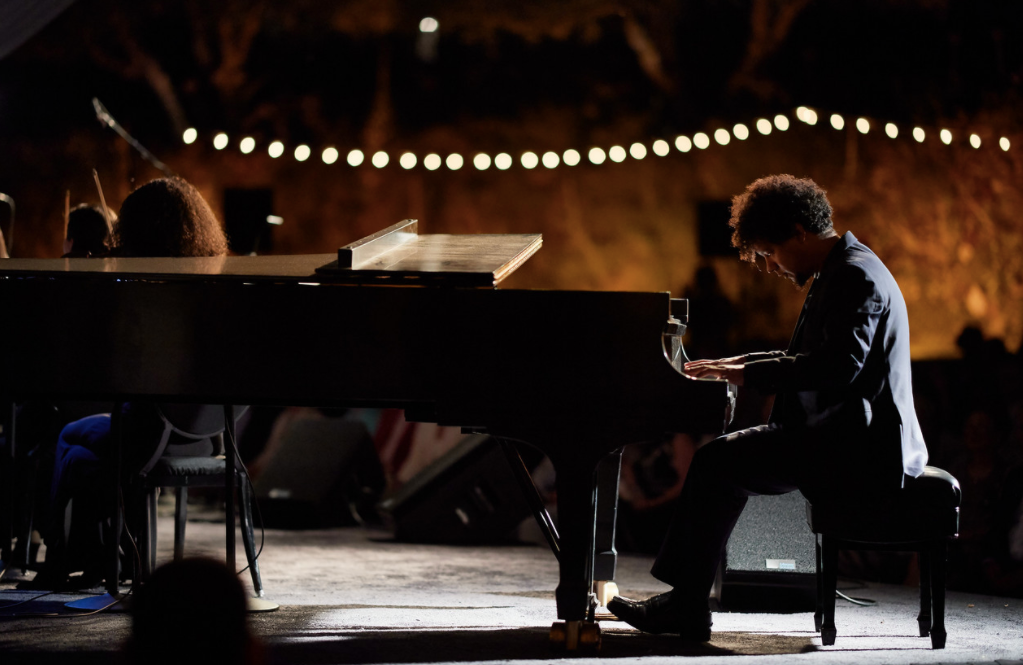 8. Attend Festival Napa Valley.
Experience the beauty and bounty of Napa Valley at Festival Napa Valley with the absolute finest performing arts from July 16-25, now celebrating its 15th anniversary.
The festival offers world-class performances in iconic venues and inspiring educational programs offered at Napa County public schools year round. It's presented by the Napa Valley Festival Association, a nonprofit and supported by more than 200 artists, wineries, resorts, theaters, restaurants, chefs and vintners every year.
Plus, all daytime concerts are free and evening concerts are only $15.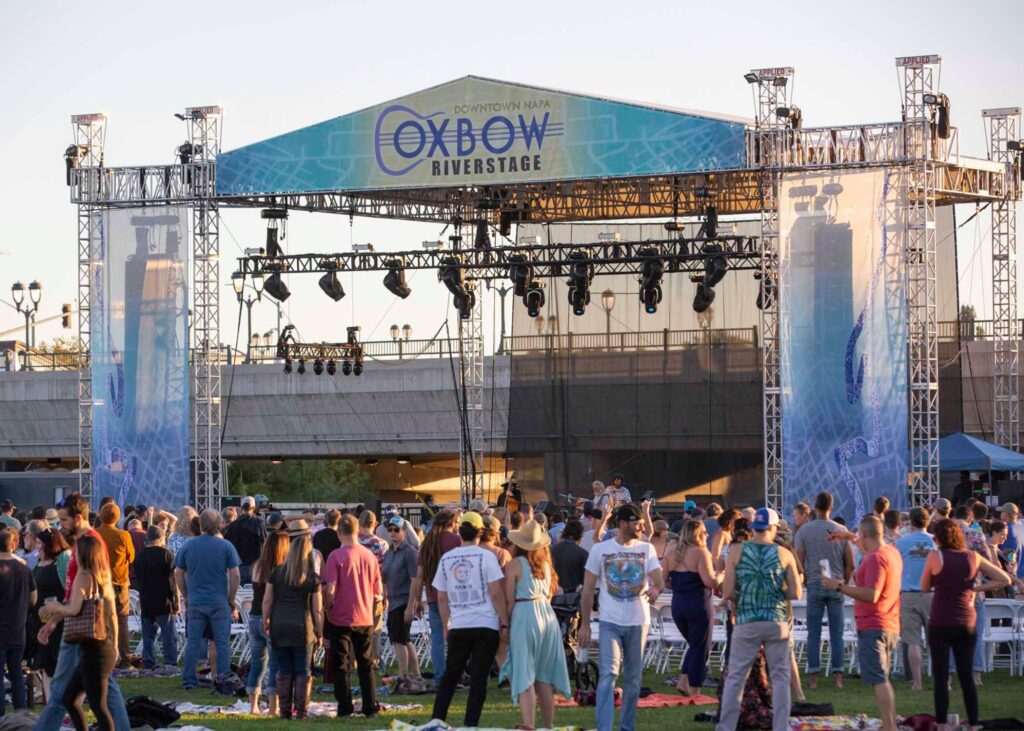 9. Catch a concert (or two).
In its 8th year, the BottleRock Napa Valley offers the best of music, food, wine and beer in Napa over Labor Day weekend. This year's headliners include amazing artists like Guns N' Roses, Stevie Nicks, Foo Fighters, Miley Cyrus and more than 70 other artists – and that's just the music.
The Oxbow Riverstage also has an exciting line up including Billy Idol, Death Cab for Cutie and Gary Clark Jr. Concerts start mid-August and go all the way into the fall season.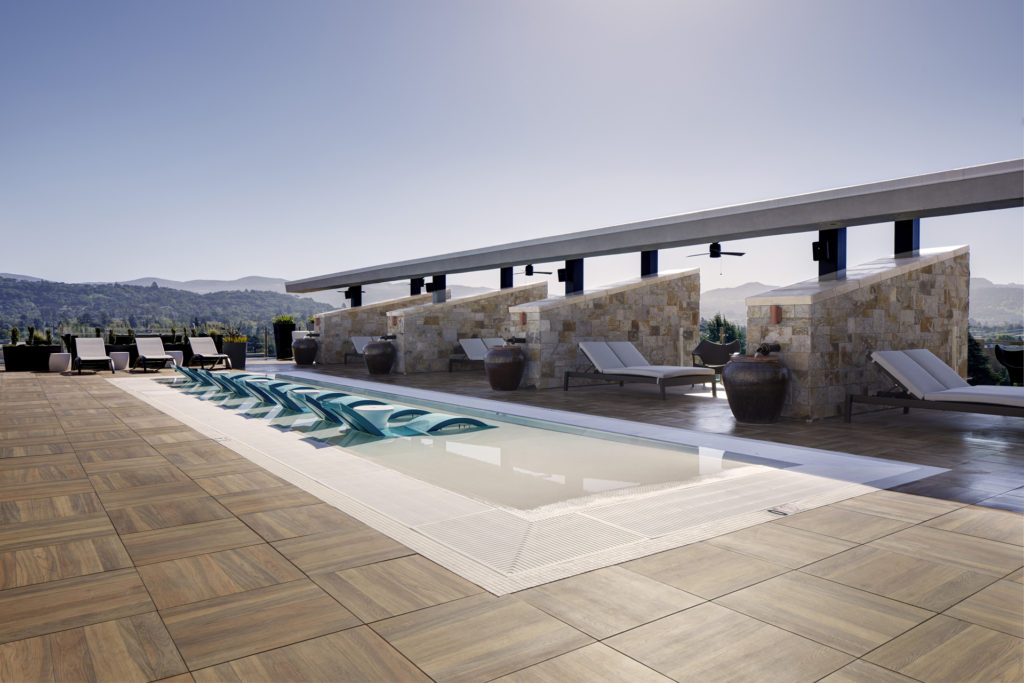 10. Relax by the pool.
Taking a break by the pool is a summer standard for a reason and there are 21 lodging properties with spectacular pools in Downtown Napa. Meritage Resort and Spa is a top choice for its luxurious pool and resort set among hillside vineyards. The Westin Verasa Napa is another excellent choice offering a relaxing resort feel in an urban setting, while the Napa Valley Marriott Hotel & Spa has recently completed a $7 million renovation with several luxurious amenities.
If panoramic rooftop views are more your style, check out the water deck at The Archer Hotel. The shallow 6-inches-deep pool is a perfect and easy way to cool off.
Lodging properties are already starting to fill as guests return for the summer season. Consider a weekday stay or extend your weekend stay for the best availability. Book your trip today.
YOUR TRIP WILL BE MEASURED BY THE MEASURES WE TAKE
Your safety is our top priority — come here to get away and restore yourself. We have put measures in place to ensure businesses and lodging properties are ready to make your stay and entire Downtown Napa experience extraordinary.
COVID 19 INFO
Safety Videos