Downtown Napa offers a different perspective on wine country. The city is also a great outdoor destination that you can easily, and safely, explore by bike or foot to enjoy the fresh air. If you need another reason to get outside, we've got a fun activity to make it even more entertaining. This fall, challenge yourself to our new Bikes & Sights Scavenger Hunt for a chance to win a prize!
Spoiler alert, we'll be sharing a few extra hints in this blog to help you figure out the clues even faster!
Bike This Way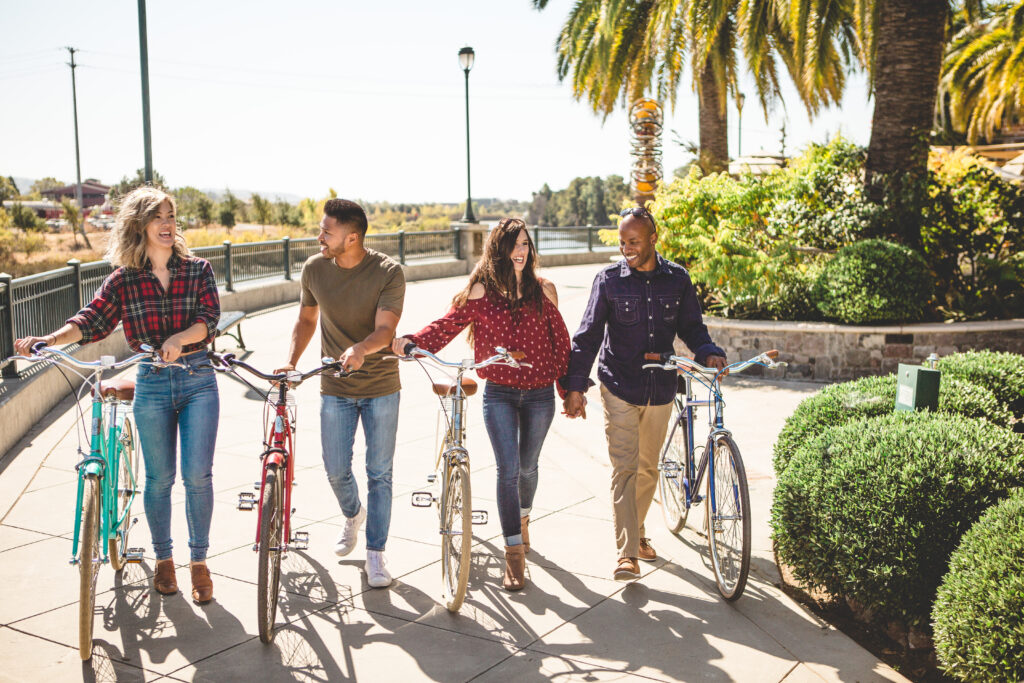 First up is securing a bike. If you don't own a bike or don't feel like bringing one from home, Downtown Napa has you covered! There are plenty of places you can rent a bike like Enjoy Napa Valley or Napa River Velo. Plus, some lodging properties offer bikes complimentary for guests. There are even self-serve bike rental kiosks located at Oxbow Public Market and the Historic Napa Mill.
Of course, if you prefer to walk, that's an option too. Downtown Napa is wine country's most walkable destination, so all locations on the Bikes & Sights Scavenger Hunt are close enough to access easily on foot.
Rules to Follow
Once you've got the wheels, keep your eyes on the prize! Downtown Napa explorers who follow the clues to find various attractions can enter for a chance to win a $100 gift card at a downtown restaurant of choice!
To enter, all you need to do is snap a photo at each location and post them to Instagram Stories using hashtag #DoNapaScavenger and tagging @DowntownNapa. You can join in on the fun October 30 to November 27, and winners will be announced every week – yes, this means you have four chances to win! Invite your friends and family to participate as well – there's nothing more fun than a healthy competition.
Clues & Then Some
Below you'll find twelve clues along with bonus information to help you find Downtown Napa sights even faster. Don't forget to take a selfie at each spot. Remember, you'll have to post at least 10 of the 12 locations on your Instagram Stories to be eligible to win.
#1 If dancing is your thing but you don't know the steps, this is a good place to start.
(And by step, we mean literally.)
#2 Romance is in the air and the water…Venice -style.
(This popular attraction also takes visitors on a tour of Napa where they can see wildlife and enjoy being serenaded in Italian.)
#3 Need to take a rest? Just look for this oversized place to sit.
(Seriously, it's big enough for the whole group and it's located near the river.)
#4 Find the hashtag in the heart of Downtown.
(The one that was inspired by art and love.)
#5 Only giants would need a utensil this big.
(A life-size sculpture toasting the Napa Valley also resides here.)
#6 Find a spot with the best view overlooking the Napa Riverfront. Hint: you will have to walk over water and it's on the third finest street in town.
(Okay, there's enough here to figure this one out. You probably saw this when you first got to Downtown!)
#7 Fish, farmers and a train, oh my…there's a lot going on at this colorful water feature.
(Look for a mosaic somewhere behind the establishment where you would lay your head.)
#8 Paris may be the most famous for this, but you can lock in your love here too…you may even hear a train whistle over your heartbeat.
(This might be the most romantic place in town – lovers from all over the world come here to symbolize their commitment.)
#9 This beautiful walkway will make you green with envy.
(You can also find something to eat and somewhere to sleep after walking through it.)
#10 Discover a culinary wonderland named after a U-shaped bend on the Napa River.
(You won't leave this 40,000 square spot hungry.) 
#11 Toast to a job well done and score bonus points for showing off your favorite glass of wine or appetizer.
(Maybe somewhere here?)
#12 Put the "Do Not Disturb" sign on the door and get even more extra credit for showing how you R&R.
(Any one of these places will do!)
Ready, Set, Go!
Now that you've got more pointers to solve the Bikes & Sights Scavenger Hunt, it's time to find the perfect place to plot your adventure! And there's no rush in wine country, so go ahead and stay a few days to enjoy all that Downtown Napa has to offer.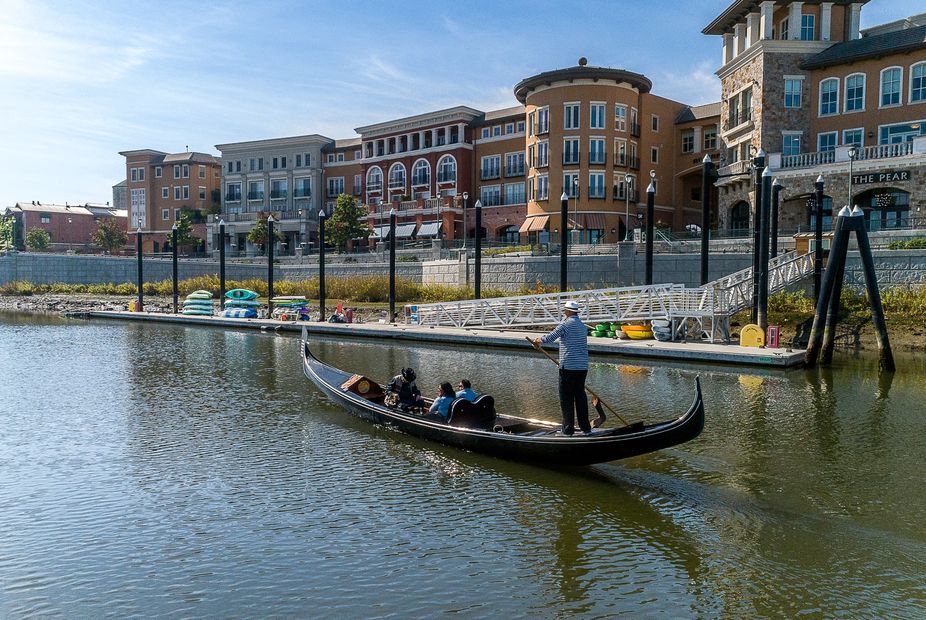 For full terms and conditions, click here.
YOUR TRIP WILL BE MEASURED BY THE MEASURES WE TAKE
Your safety is our top priority — come here to get away and restore yourself. We have put measures in place to ensure businesses and lodging properties are ready to make your stay and entire Downtown Napa experience extraordinary.
COVID 19 INFO
Safety Videos