It doesn't get much hotter than mid-August in Downtown Napa. And while we've got sunshine, ice-cold beverages, and endless outdoor activities, we can't help but miss some of our favorite summertime events this year. This weekend would have been Downtown's 12th annual Blues, Brews & BBQ celebration – so since we can't enjoy the live music together, hit play on this playlist, and check out some top spots for indulging in brews and BBQ!  
Bounty Hunter Wine Bar & Smokin' BBQ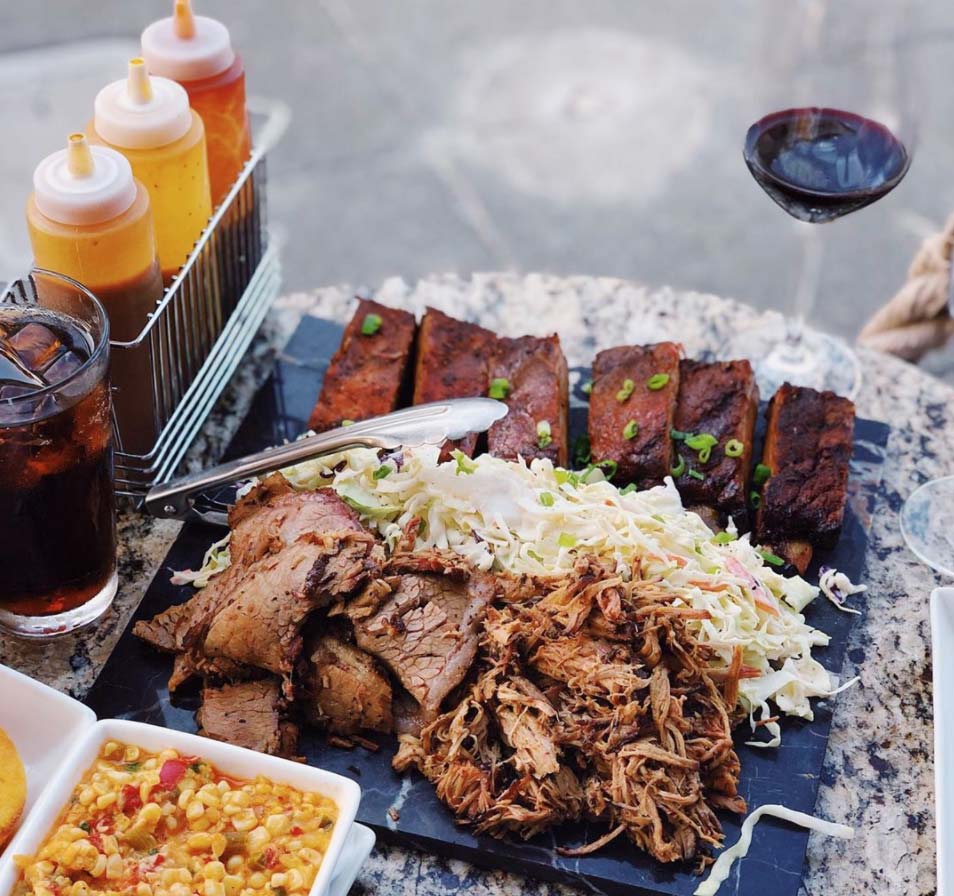 From whiskey flights to an extensive wine list, Bounty Hunter on First Street is known for many things. But when it comes to smoked barbecue, they have it down to an art. Open for outdoor dining seven days a week along the riverfront, Bounty Hunter's signature items include beer can chicken, smoked BBQ sandwiches, and of course, The Bounty Hunter Smokin' BBQ Platter. Considered the royal flush of barbecue, this feast consists of coleslaw, pulled pork, smoked brisket, and BBQ ribs paired with a suite of sauces. Add a side of mac & cheese or baked beans and you're in barbecue heaven. 
📸: @h8gryasian
Five Dot Ranch Cookhouse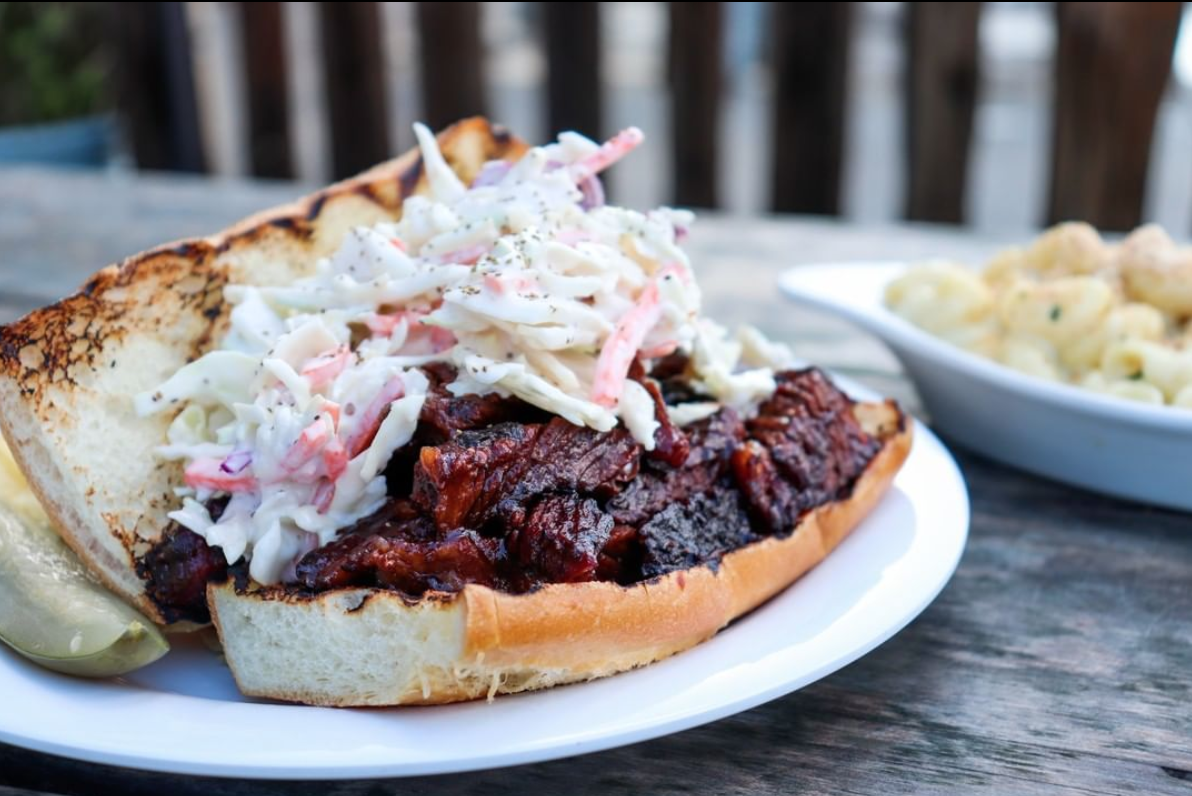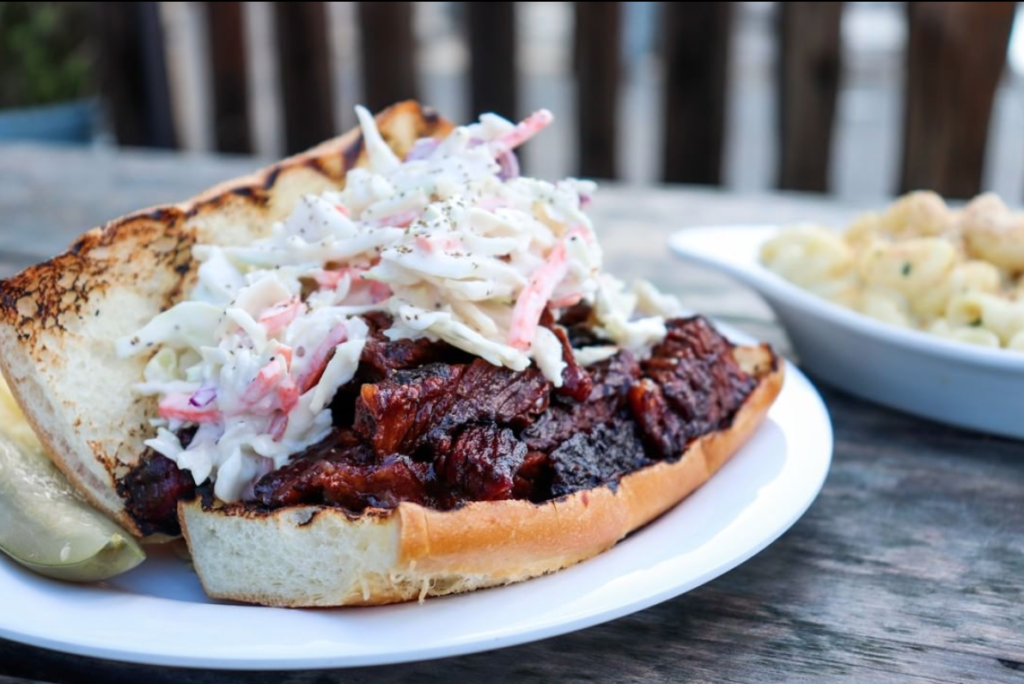 Family-run ranch, butcher shop, and restaurant, Five Dot Ranch is committed to bringing you the best-tasting beef in California. While you are invited to select your desired cuts from their extensive case in the Oxbow Public Market, the adjacent Cookhouse menu includes artisan dishes made from scratch using Five Dot beef and local ingredients. Grab a plate of BBQ ribs, served with shaved onions, horseradish aioli, and pickled peppers, or opt for a sandwich of your choosing from their daily menu. With Oxbow's expanded outdoor seating, you'll easily find the perfect place to dig in and get your hands messy. 
Fieldwork Brewing Company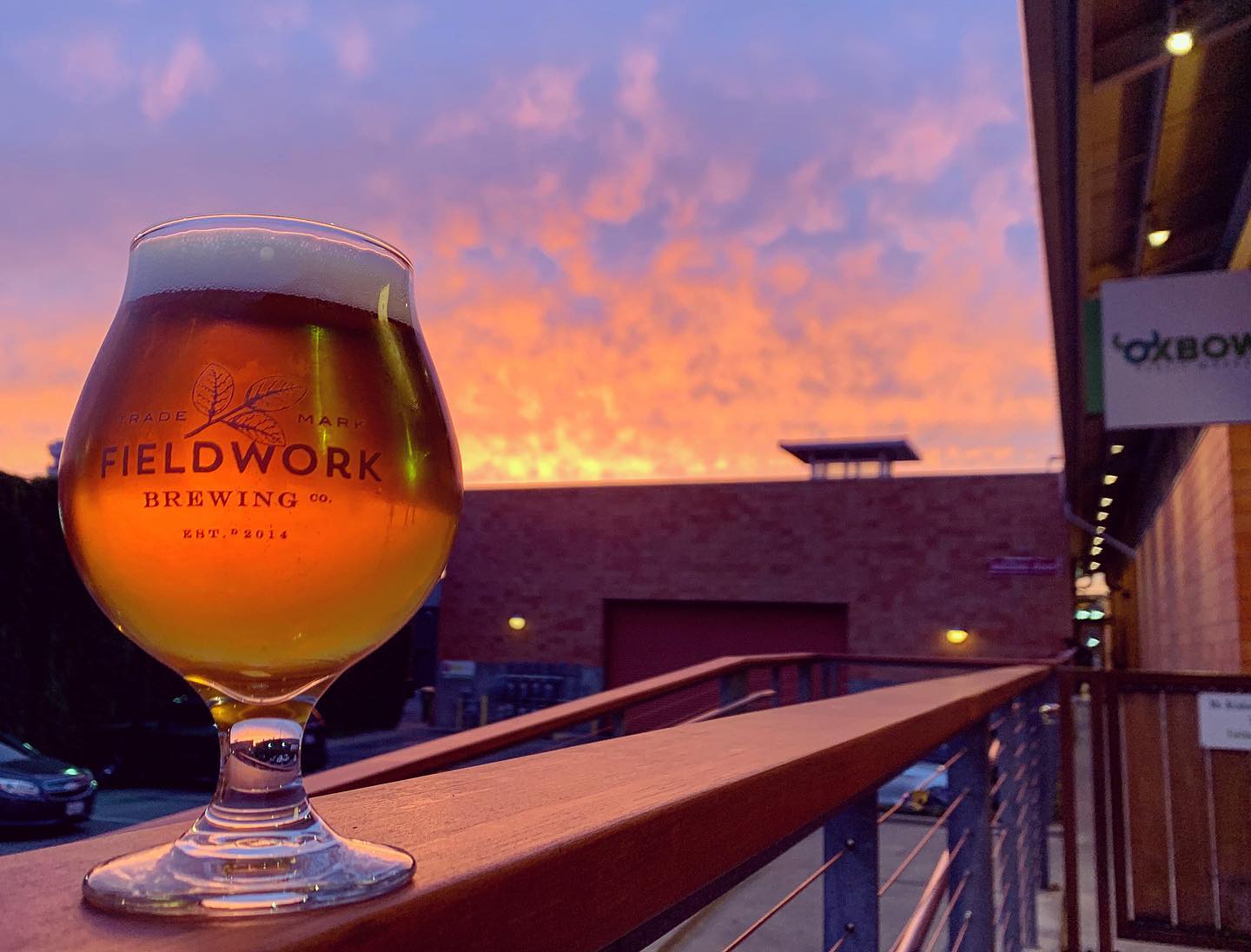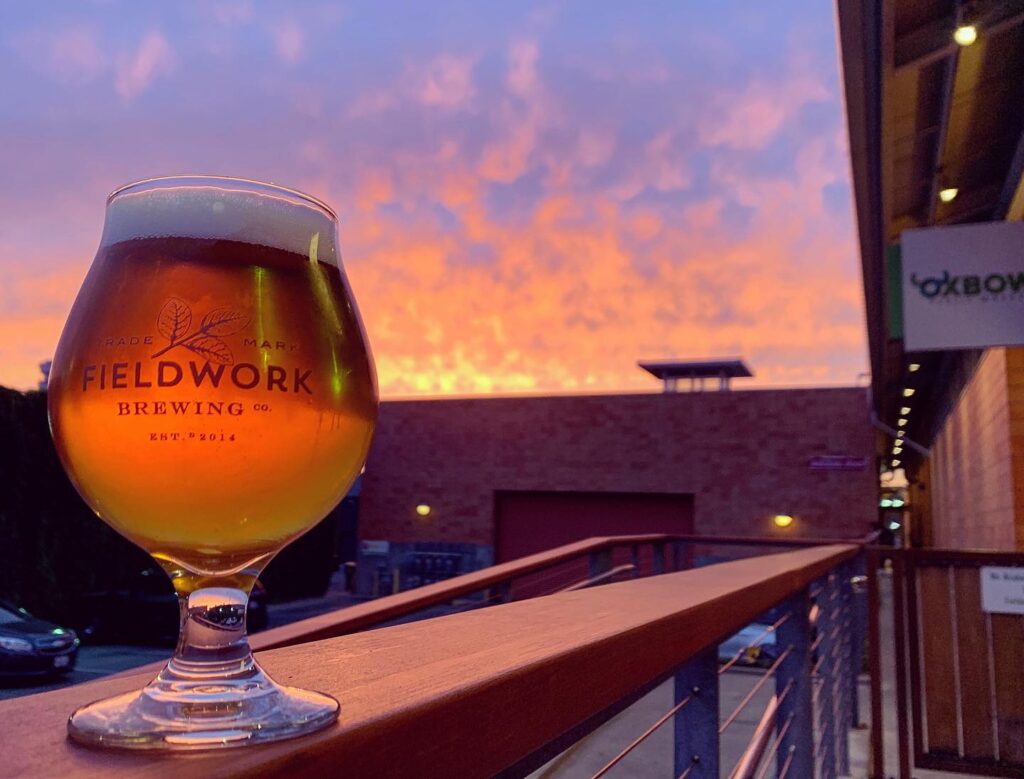 Ready for a brew break? Just across the market from Five Dot Ranch, you can grab a pint, a flight, a growler to-go, and so much more from Fieldwork Brewing Company. Produced in Berkeley, California, Fieldwork's Oxbow spot includes a rotating selection of fresh craft beers perfect to sip on in the heat of summer. Their new extended patio means convenient, spaced out seating for you to enjoy as long as you'd like. 
Napa Palisades Beer Garden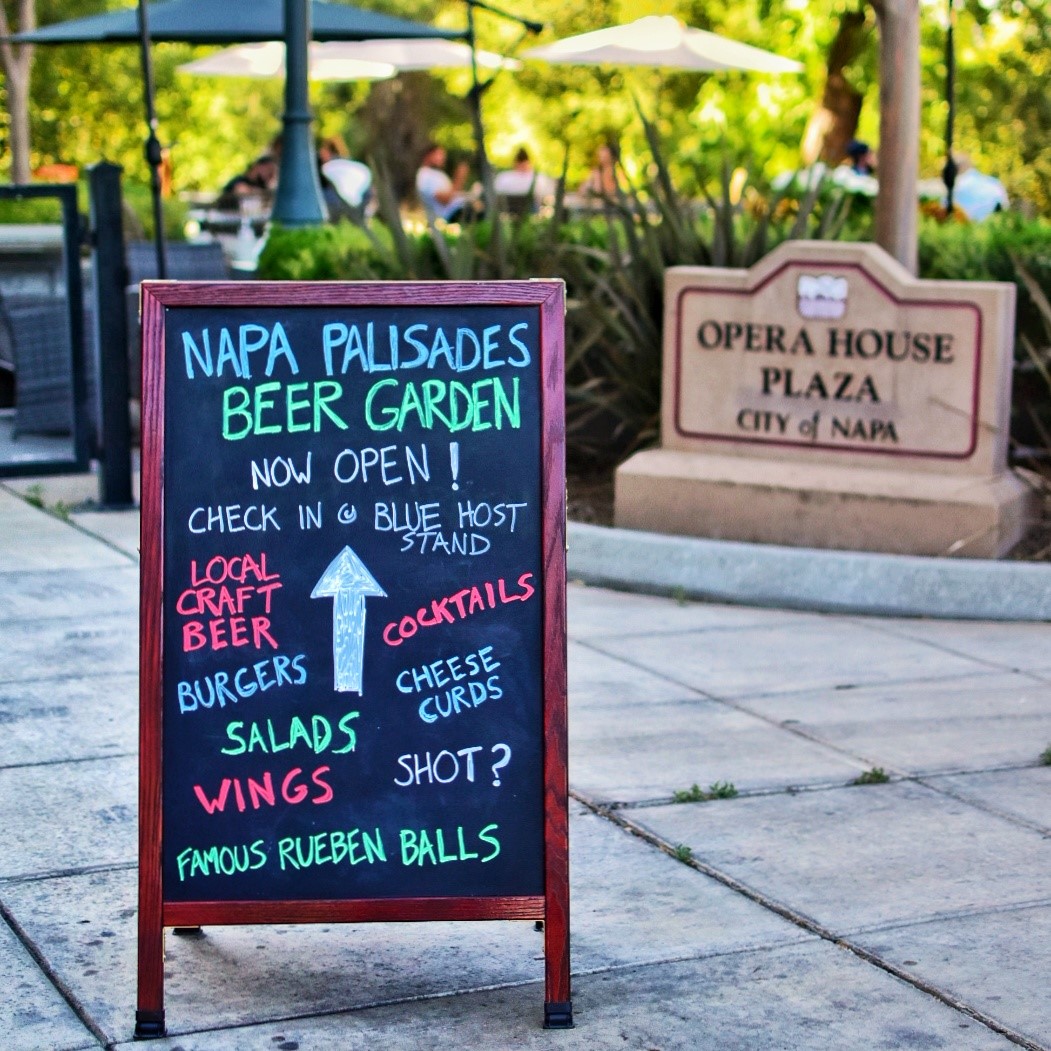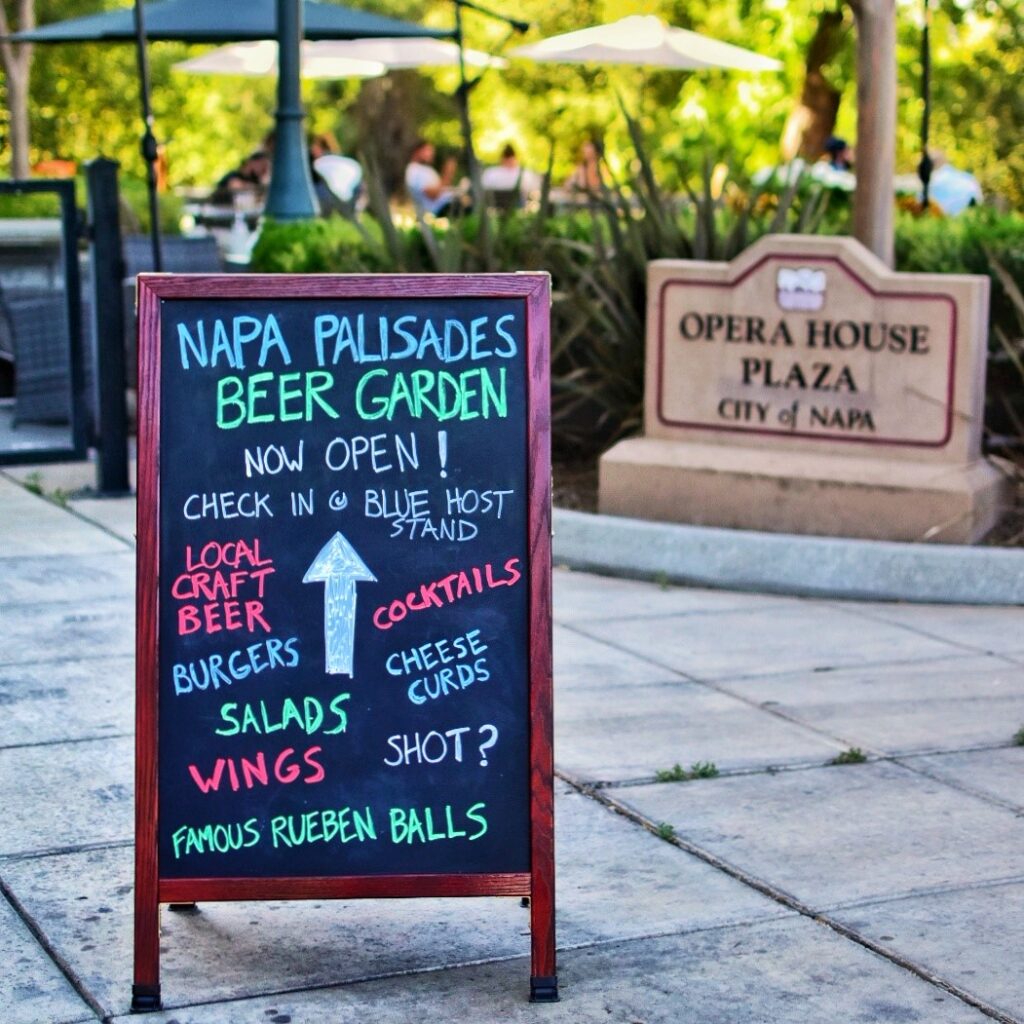 Self-proclaimed "beer guys in wine country, "Napa Palisades has taken advantage of the riverfront space behind their saloon and transformed it into a beer garden. Serving up local craft brews on draft and "legendary" buffalo-style wings, it's easy to lose yourself here for the day. The name of the game might be blues, brews and BBQ, but we can't let you pass on their famous Reuben balls – you won't regret it! Or, if you're not much of a beer drinker, they've been known to shake up a mean cocktail or two.    
Stone Brewing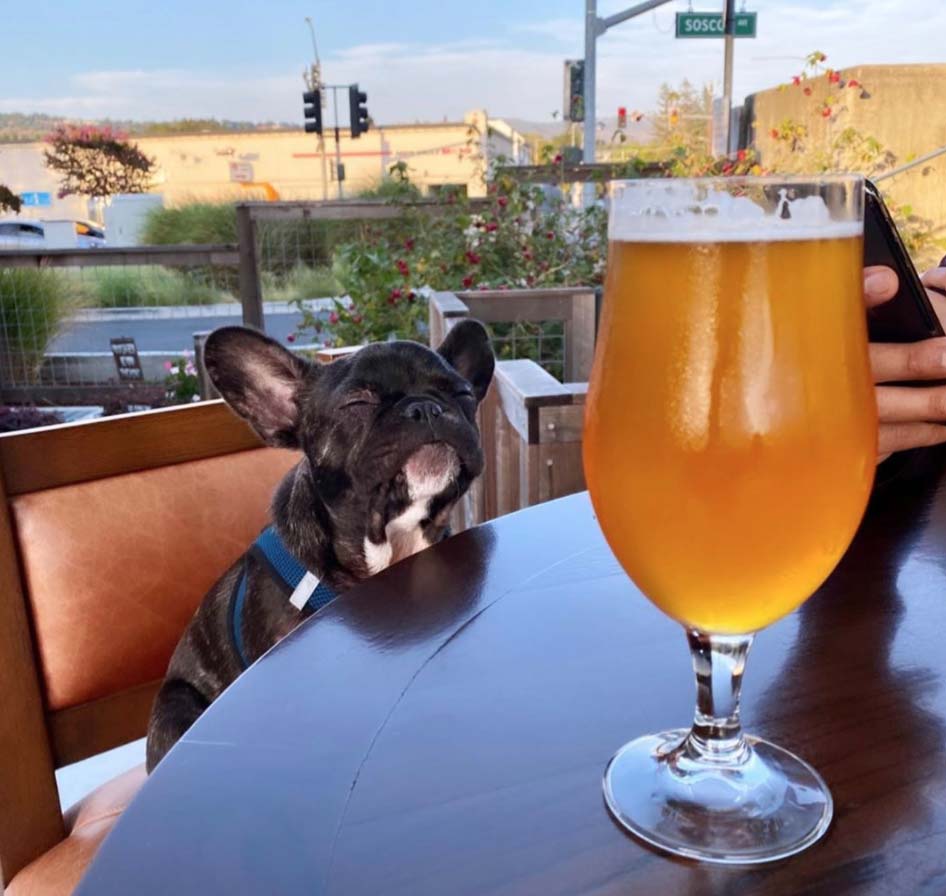 If you're looking to enjoy a little (ok, a lot) of both, Stone Brewing Napa is your spot for brews and bbq! Hey, they may even put on some blues music if you ask nicely. Long famous for their craft beer selection, Stone brings bold flavors and a vast selection to their beer menu. Grab an outdoor table and indulge in a refreshing flight or two! 
Now, let's talk BBQ. From a full rack of ribs to family-style barbecue plates with your choice of chicken, turkey, smoked sausage, pulled pork, and brisket, they mean business. While you're at it, load up on baked beans, creamy coleslaw, mac & cheese, and potato salad – what more could you need?
We hope this cured just a bit of your nostalgia for the annual Blues, Brews and BBQ festival! If you're planning to get out and explore Downtown Napa, remember face coverings are required until seated and reservations are highly encouraged. See you Downtown! 
YOUR TRIP WILL BE MEASURED BY THE MEASURES WE TAKE
Your safety is our top priority — come here to get away and restore yourself. We have put measures in place to ensure businesses and lodging properties are ready to make your stay and entire Downtown Napa experience extraordinary.
COVID 19 INFO
Safety Videos