We love the cozy vibe of Cabernet Season, but we couldn't be more excited for springtime in Napa! The city offers so much more than wine, and the warm weather with blooming wild flowers make Napa's scenic outdoor experience even more enjoyable. Here are a few ideas for a perfect spring getaway:
Get on the Water
Try the recent addition to Downtown Napa – the authentic Venetian gondola rides along the Napa River. Bring your own wine and indulge your senses with a musical and memorable taste of Napa's scenery.
View this post on Instagram
If you're up for a more daring water adventure, explore the Napa River by kayak or paddleboard (named one of the top "100 Things to Do in Napa Before You Die"). For an extra challenge, get your asana yoga pose on at the tricky Stand Up Paddleboard (SUP) Yoga on the river.
Tip: Make sure to pick up a delicious picnic at Oxbow Public Market before you hit the water.
Take a Hike
With an array of beautiful parks, Napa has a trail for every skill level and scenery preference. Enjoy tree-lined paths, lake views and lush hillsides overlooking the San Francisco Bay at Skyline Wilderness Park.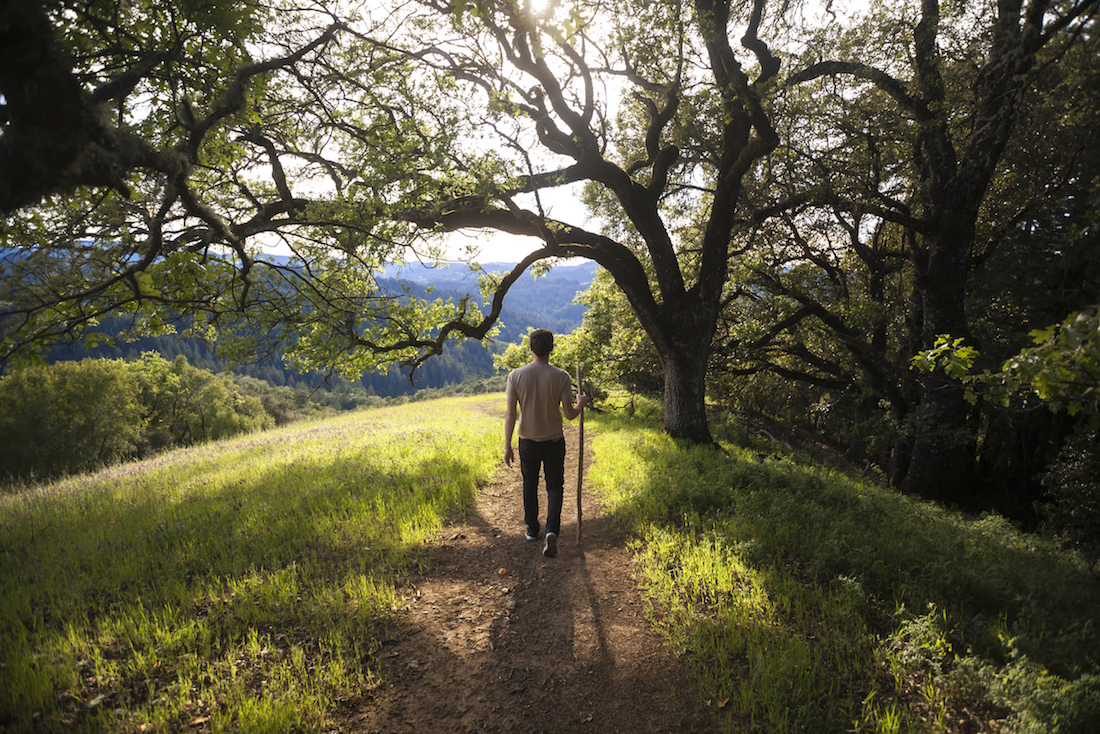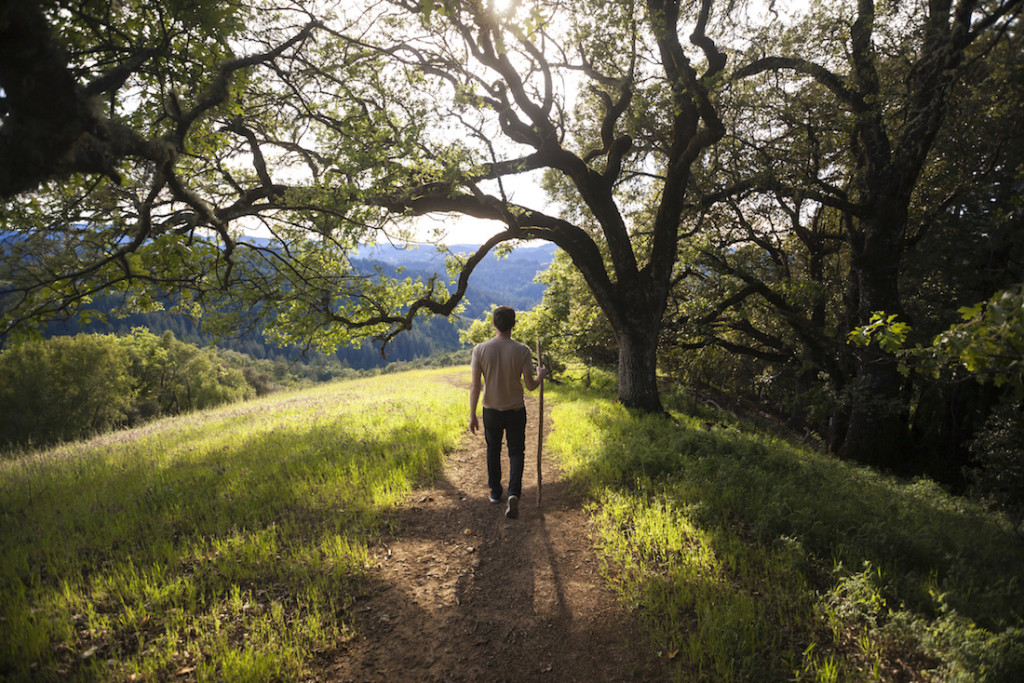 The Mt. George Waterfall Trail provides views of billowing waterfalls. This five-mile hike winds along the creek and is a great location to see wildflowers in bloom.
If you're traveling with a furry companion, Alston Park's upper part known as Canine Commons is a popular off-leash dog area.
For more options, check out the full hiking trail map.
Bike Around
Biking is another great way to explore Napa's great outdoors. Many lodging properties offer rentals and you can also quickly get one at a self-serve kiosk by Spinway NorCal.
View this post on Instagram
Take a guided scenic tour or enjoy more leisurely biking paths throughout the city.  
Stroll with Art
As you stroll through Downtown Napa from lodging to tasting rooms, to world-class restaurants and cute boutiques, catch some art along your way.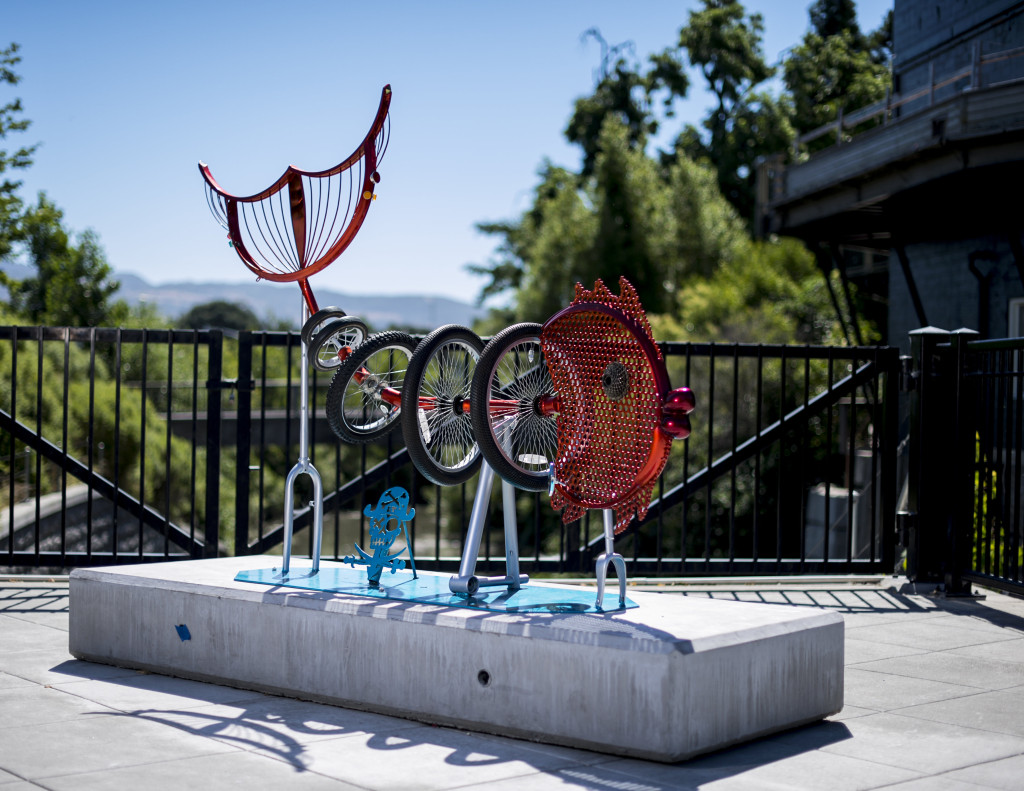 The Napa ARTwalk is a fun way to see beautiful pieces without stepping foot in a museum, as well as to learn your way around downtown. The ARTwalk is an outdoor exhibit of juried sculptures that rotate every two years, and this June it's getting new pieces!
View this post on Instagram
If you love edgy murals, check out the Rail Arts District (RAD) – a free outdoor contemporary art museum, which begins in Napa's iconic Oxbow District and continues northward for two miles along the Napa Valley Vine Trail. Very Instagrammable!
Don't Forget to Eat
View this post on Instagram
After all of your active adventures, you deserve to indulge! Join the popular Culinary Crawl on April 18 to taste and sip the best of Downtown Napa, and make new friends along the way.
If you're unable make the Culinary Crawl, explore Napa's food scene on your own – you'll be sure to find everything from a quick snack to unique fine dining.
It's time to get outside! Book your stay today and savor springtime in Napa.
YOUR TRIP WILL BE MEASURED BY THE MEASURES WE TAKE
Your safety is our top priority — come here to get away and restore yourself. We have put measures in place to ensure businesses and lodging properties are ready to make your stay and entire Downtown Napa experience extraordinary.
COVID 19 INFO
Safety Videos