The mercury is rising which means summertime is almost here! This summer might be one of the most anticipated summers in recent memory after the massive amount of rainfall Northern California received this past winter. Now that winter is behind us, it is time to enjoy the great outdoors and what better backdrop than Napa! We've gone ahead and compiled a list of some of our favorite outdoor activities below to get you out and about.
Spin This Town
Grab a bike and explore Downtown Napa and beyond on two wheels! There are plenty of bike rental locations within Napa giving you lots of options for finding a bike that fits your needs and all the gear you'll need. One of our favorite two-wheel adventures is biking to a local park for a cheese and wine picnic. Want to get outside of the city limits and explore some of the mountain terrain? Take a look at a map of Napa and start planning your next bike adventure.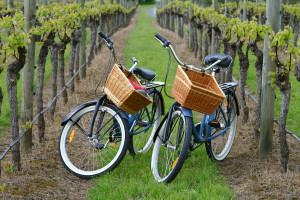 Get on the Water
The Napa River snakes through Downtown Napa and provides a one of a kind perspective of the city. If you've been to Napa you've surly walked the streets of Downtown, but have you ever taken in the city from the river? Change up your perspective and take a kayak or paddleboard out on the river. Depending on what time you get on the water, you can travel up the river and into the oxbow. Or if you are feeling really adventurous, you can follow the river all the way down to the San Francisco Bay. We only recommend this for experienced water adventurers!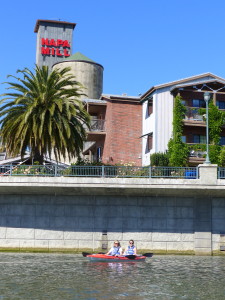 Stroll with Art
Take a stroll through Downtown Napa and catch unique art along the way. The Napa ARTwalk is a biannual, rotating exhibition of juried sculpture created by artists from the Western US. All of the art is outside and on the sidewalks of Downtown Napa. If you are looking for a good way to explore the Downtown area, we highly recommend following the ARTwalk taking you along the Riverwalk and weaving you in and out of Napa's historic streets.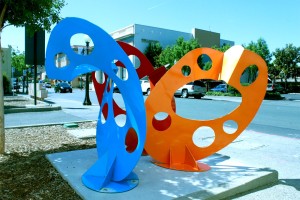 Hike the Hills
The City of Napa is surrounded by rolling California hills providing built in hiking trails for all hiking levels. With the amount of rainfall that came to the area this winter, the Mt. George Waterfall Trail will provide views of billowing waterfalls. This five-mile hike winds along the creek and is a great location to see wildflowers in bloom. Explore this hiking trail and others in the area by checking out hiking trail maps.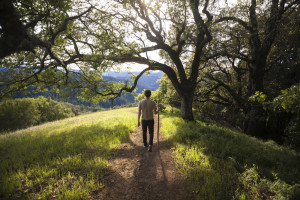 YOUR TRIP WILL BE MEASURED BY THE MEASURES WE TAKE
Your safety is our top priority — come here to get away and restore yourself. We have put measures in place to ensure businesses and lodging properties are ready to make your stay and entire Downtown Napa experience extraordinary.
COVID 19 INFO
Safety Videos