Looking for a romantic destination to celebrate Valentine's Day with your loved one? Look no further than the City of Napa where romance comes alive 365 days a year. But for this one special day of the year, when love is celebrated by all, be sure to check out these highlights and build an itinerary to show your special someone how special they really are to you.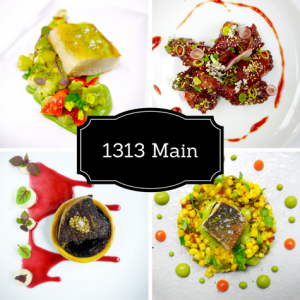 Image source: 1313main.com

For couples who are foodies at heart 1313 Main is the place for your romantic dinner for two. Spend the evening with Executive Chef Adam Ross and his team of culinary experts and savor their unique dishes. 1313 Main's menu is designed to fit seasonally available ingredients primarily sourced locally throughout Napa Valley. Their sustainable gardening approach promises a rotating menu that never disappoints, featuring fresh, new dishes every visit. Pair your meal with wine from 1313 Main's vast selection (more than 1800!) or a handcrafted cocktail.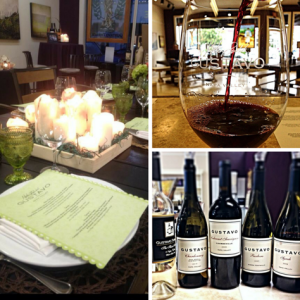 Image source: Facebook Gustavo Wine

If you want to treat your Valentine to a unique and romantic winery experience, head over to Gustavo where you can sit down and sip a robust red or crisp white. Get to know your new love or reminisce on years of being together while exploring all the rich wine flavors that the Napa Valley vines produce. Share a bottle of Pino Noir, Syrah or Chardonnay. And a bonus for film buffs, you may recognize this winery from the 2008 film "Bottle Shock."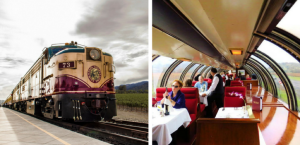 Image source: Facebook Napa Valley Wine Train
Take your love for a scenic and romantic ride through wine country aboard The Napa Valley Wine Train. Come either on Valentine's Day or experience a unique journey on February 11th with the Private Reserve Train. They'll be featuring Coup De Foudre, a local winery specializing in Cabernet Sauvignon, Sauvignon Blanc and Pinot Noir. Explore 25 miles of Napa Valley from the comfort of this luxury train while enjoying fine dining and handpicked wines from Coup De Foudre.
No matter how you celebrate Valentine's Day, be sure to book your stay with one of our cozy and romantic hotels or bed and breakfast locations and keep the romance alive long in to the night.
YOUR TRIP WILL BE MEASURED BY THE MEASURES WE TAKE
Your safety is our top priority — come here to get away and restore yourself. We have put measures in place to ensure businesses and lodging properties are ready to make your stay and entire Downtown Napa experience extraordinary.
COVID 19 INFO
Safety Videos