There's no better way to kick off the new year than by savoring some of the most delicious dishes Downtown Napa has to offer. Lucky for you, Restaurant Week makes it easy and affordable. From January 22-29, guests can try everything from farm-to-table meals to special prix-fixe menus at Michelin-star rated restaurants and more. An appetizing list of just a few of the participating restaurants is below, but be sure to to see—and taste!—for yourself why the City of Napa is an epicurean's delight.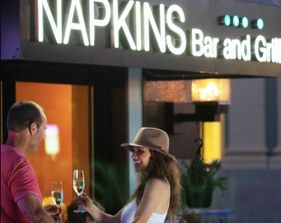 Image source: napkinsnapa.com
Napkin's Bar & Grill, a recipient of the Napa Valley Wine List Award, is a family-friendly bistro in the heart of Downtown Napa. The eatery's claim to fame is American cuisines with a touch of global flavors. For Restaurant Week, Napkin's team has designed a special menu, which boasts local, seasonal and farm-fresh ingredients.
Restaurant Week Special: a 2-course lunch for $20 or a 3-course dinner for $36. Add a wine pairing with dinner for $15 more.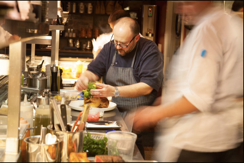 Image source: torcnapa.com
For a delicious and high-energy experience, you won't want to miss TORC. The restaurant has a deep appreciation for each ingredient, bringing the dining experience to a new level. Their menu offers a wide variety of choices from herb roasted almonds, lobster risotto to house made mac-n-cheese.
Restaurant Week Special: a 3-course dinner with wine pairing for $46.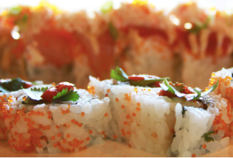 Image source: eikosnapa.com
Eiko's delivers imaginative twists on traditional Japanese cuisine. Their menu combines favorites from Japan with modern, seasonal and local ingredients. Sit at the sushi bar and get a front row view to discover a whole new dimension to sashimi.
Restaurant Week Special: an appetizer, a variety of hand rolls and desert for $36.
There are dozens of other great restaurants in the City of Napa that are participating in Restaurant Week. Click here for a complete list. For even more delicious options as well as a complete guide on where to stay and what to do during your visit, head to donapa.com.
YOUR TRIP WILL BE MEASURED BY THE MEASURES WE TAKE
Your safety is our top priority — come here to get away and restore yourself. We have put measures in place to ensure businesses and lodging properties are ready to make your stay and entire Downtown Napa experience extraordinary.
COVID 19 INFO
Safety Videos