It's hard to believe 2016 is coming to a close and a new year is right around the corner. New Year's Eve is a time for reflection, gratitude and, of course, celebration. There's no better place to ring in the new year than Downtown Napa. Here are a few places to usher in 2017 in style.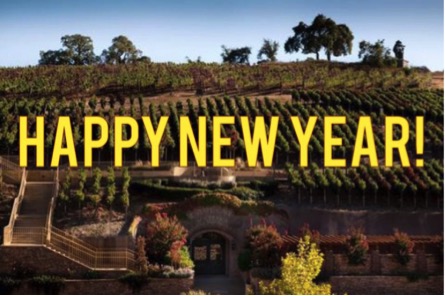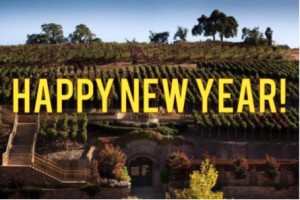 Image source: @meritageresort Instagram
Ballroom Celebration at The Meritage Resort and Spa
A local favorite is the dinner and ballroom celebration at The Meritage Resort and Spa. The four-star hotel offers a high-class experience, complete with a VIP option. Kick things off with the "Taste the World" dinner, which offers dishes from Asia, Italy, France, the Mediterranean and South America. Then, head into the ballroom to dance the night away before capping things off with a midnight sparkling toast and balloon drop. If you prefer to celebrate on New Year's Day itself, the merriment continues on January 1st with a sparkling champagne brunch. Tip: Meritage's New Years celebrations are popular and often sell out, so get your tickets now. $85-$269 per person.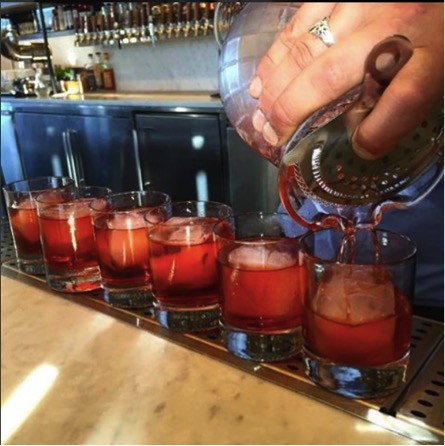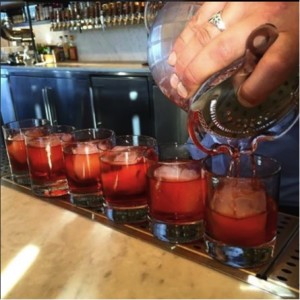 Image source: @basaltnapa Instagram
New Year's Eve at Basalt
For a slightly more casual New Year's Eve night, head to Basalt. The restaurant has the perfect blend of "rustic meets California chic" vibe. Get there early for happy hour and sample one of their locally famous cocktails. Then, enjoy their New Year's Eve three-course dinner with a variety of options and wine pairings to satisfy all tastes. The atmosphere is elegantly relaxed. As the eatery best puts it, "No pretenses. Just great food and drink." The New Year's Eve dinner starts at $75 with an optional wine pairing for $30 more.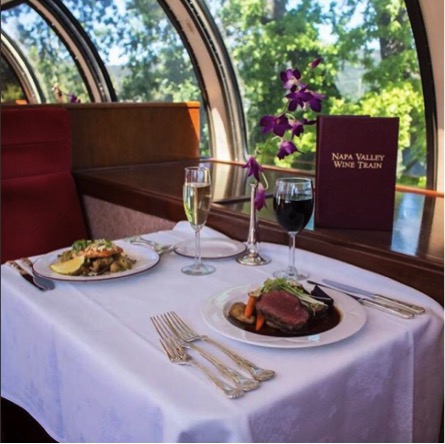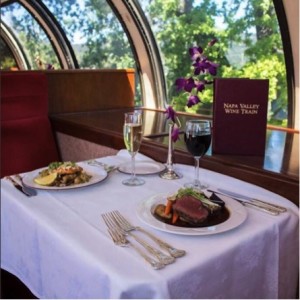 Image source: @winetrain Instagram
A Night in Paris on the Napa Valley Wine Train
No New Year's Eve list is complete without mentioning the iconic Napa Valley Wine Train. This year, guests get to embark on their own Parisian journey aboard the locomotive as it travels through the stunning scenery of the Napa Valley. Get a taste of the glory days of train travel as you enjoy a decadent four-course meal. It will be a memorable midnight toast as you celebrate in one of the beautifully restored vintage rail cars. The journey is 3.5 hours long with prices starting at $299. Bonus: a caricature artist, cabaret club and souvenir photo are all included.
The City of Napa is one of the most beautiful places in the world, so you really can't go wrong no matter how you choose to celebrate. Whether you choose an evening indulging or decide touring the town, you will need a place to rest up before 2017 officially arrives. Head to the lodging page to book your stay today and don't forget you can check out other events year round at donapa.com.
YOUR TRIP WILL BE MEASURED BY THE MEASURES WE TAKE
Your safety is our top priority — come here to get away and restore yourself. We have put measures in place to ensure businesses and lodging properties are ready to make your stay and entire Downtown Napa experience extraordinary.
COVID 19 INFO
Safety Videos