From uptown and downtown to rooftops and new stops, Downtown Napa knows live music! Check out the tunes and experience some of the best live acts in the area as you DoNapa.
A historic landmark in the popular West End district, the Uptown Theatre is where some of the biggest names perform under the roof of a restored art deco masterpiece. Intimate and beautifully designed for a memorable experience, the Uptown Theater is known for top-notch sound and lighting and every seat is a good one at this not-to-be-missed local venue.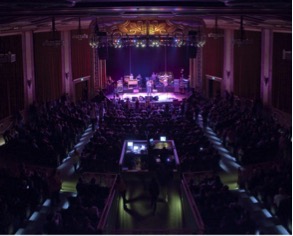 Image credit: DoNapa.com
You can't talk about live music in Napa without talking about Silo's Located in the heart of Downtown Napa at the Historic Napa Mill, Silo's features delectable small plates, inspired cocktails, craft beers and Napa Valley Wines, along with exceptional live music. In fact, it's not unusual to find Grammy Award winners sitting in for a set with local legends like Skyler Jett, Brian Culbertson, Mike Greensill and Wesla Whitfield. At Silo's you always know you're going to hear the very best live blues, jazz, rock, reggae, smooth jazz and Motown music from the area.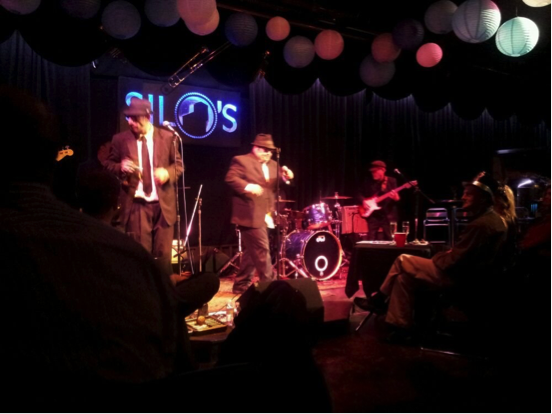 Image credit: Yelp
Check out the Andaz Napa hotel for its Andaz Artists program. Centered around soulful, live music and local talent, the Andaz Artists program features artists (mainly acoustic guitarists) playing every Wednesday and Saturday from 8 p.m. to 11 p.m. The Andaz is known for its unique, inspirational vibe, and these artists share the Andaz spirit through a collection of covers and their own innovative music.
Stop by the taproom at Downtown Joe's regional micro brewery on Thursday, Friday and Saturday nights for live music featuring acts from all over the region. Or get in on the action and join the crowd on Wednesday nights for karaoke.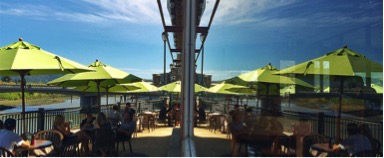 Image credit: Downtown Joe's
With so much live music action in Downtown Napa, why not extend your stay at one of the many unique lodging properties?
YOUR TRIP WILL BE MEASURED BY THE MEASURES WE TAKE
Your safety is our top priority — come here to get away and restore yourself. We have put measures in place to ensure businesses and lodging properties are ready to make your stay and entire Downtown Napa experience extraordinary.
COVID 19 INFO
Safety Videos