As if Downtown Napa wasn't exciting enough, more innovative restaurants and activities just keep popping up. Check out the newest additions to the Downtown Napa scene!
Miminashi
The first of its kind in the area, this Japanese-inspired pub brings a refreshingly unique dining experience to Downtown Napa. Offering small plates and the freshest locally sourced ingredients, the Miminashi menu features yakitori along with dishes like Little Gems Salad (cauliflower, sugar snap peas, Blue Lake beans and a garlic miso vinaigrette), Blood Sausage Fried Rice (kimchi, asparagus, negi, egg and mustard greens) and Georgia White Shrimp Gyoza, just to name a few. Of course, don't miss out on sensational sake, an extensive wine list, house-brewed beers and delightful desserts like Fruity Cereal Milk soft ice cream, which will bring back memories of the sweet milk left at the bottom of your bowl of Fruity Pebbles. Soak in the stylish décor including the gorgeous wood ceiling.

Image credit: Yelp
Basalt
Located along the Napa Riverfront, Basalt is a new eatery serving seasonal California cuisine (think "refined comfort food") influenced by Mexican and Spanish cooking traditions. Tantalize your palate with incredible signature dishes like duck flautas, chard pancakes, oxtail tamales and finely crafted cocktails. Whether sitting out on the Basalt patio or relaxing in the lively bar, you'll experience the Napa foodie vibe along with some of the most innovative dining in town.

Image credit: Basalt
The Culinary Institute of America at Copia
When a foodie museum meets world-class dishes, you've got The Culinary Institute of America at Copia. Located next to Oxbow Public Market, CIA Copia is an innovative Downtown Napa destination offering inspired wine and food experiences. If you're seriously into food, you won't want to miss this downtown gem with its restaurant, tasting experiences, a specialty food store, demonstrations, classes, Vinters Hall of Fame and exhibit of significant cookware and utensils.

Image credit: The Culinary Institute of America at Copia
Tannery Bend Beerworks
Great things come in small packages. And in this case, great beer comes in just 15 gallons per batch. Enter Tannery Bend Beerworks, a brewery so small that it's a nano-brewery. But don't be fooled by its tiny 1,500-square-foot tasting room and eight stools. Tannery Bend Beerworks produces brew that's "ultra local" using locally grown hops and other ingredients. A real labor of love, this nano-brewery is known for beer concepts that highlight quality ingredients ideal for pairing with food.

Image credit: Tannery Bend Beerworks
Blue Note Jazz Club
Downtown Napa gets a little bit of New York with the opening of the Blue Note Jazz Club on the first floor of the Napa Valley Opera House. Get in the groove with international, national and regional musicians as you enjoy spectacular music in an intimate setting. The finest wines, craft beers and farm-to-fork cuisine and, of course, jazz from around the globe will make for a truly memorable evening in Downtown Napa.

Image credit: Napa Valley Opera House
Napa Valley Vine Trail
Explore the natural beauty of Napa as you get out and about on the Napa Valley Vine Trail. A grassroots effort, this trail connects the entire Napa Valley via a single paved thoroughfare for walking, running or biking. At 47 miles, the trail stretches across the valley and while not fully complete, the trail has open sections for your enjoyment.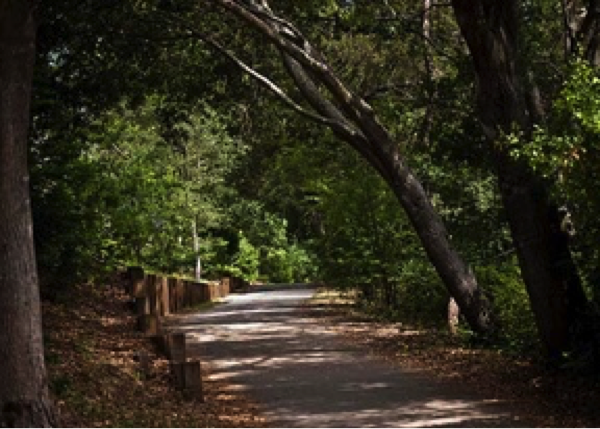 Image credit: Napa Valley Vine Trail
Napa Valley Fly Fishing Guides
These skilled anglers have been in the Napa Valley for more than 20 years with experienced guides who are patient, competent professionals. In addition to offering guided fly fishing trips with the best local guides, Napa Valley Fly Fishing Guides now has a new tour that includes the best of fly fishing basics paired with Napa wines. After experiencing three hours of instruction (you'll learn about casting, insects and fly selection, know tying, gear and stream safety) and outdoor fun, you'll head over to Uncorked at Oxbow to taste award-winning wines.

Image credit: Napa Valley Fly Fishing Guides
With so many new places to check out, why not stay awhile longer in Downtown Napa? Find accommodations perfectly suited for you at DoNapa.com.
YOUR TRIP WILL BE MEASURED BY THE MEASURES WE TAKE
Your safety is our top priority — come here to get away and restore yourself. We have put measures in place to ensure businesses and lodging properties are ready to make your stay and entire Downtown Napa experience extraordinary.
COVID 19 INFO
Safety Videos