Celebrate the sounds of summertime when you Do Napa! Now in its eighth year, Napa City Nights is downtown's free summer concert series showcasing the talent and passion of local musicians and performers. A true Napa summer tradition filled with all kinds of good vibes, the 2016 concert series turns up the volume every Friday night June 3 through August 26, 6:30 p.m. to 10 p.m. at Veterans Memorial Park Amphitheater, located in the heart of Downtown Napa.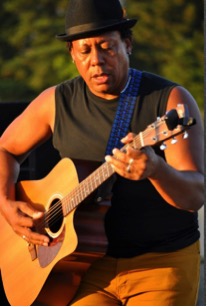 Image credit: Samantha Madnik Photography via Napa City Nights
Created and presented by a dedicated all-volunteer crew, Napa City Nights was dreamed up and brought to life by a dynamic group of volunteer musicians and music lovers dedicated to Napa's vibrant local music scene. Napa City Night's organizers have created a family-friendly event drawing more than 10,000 attendees per season while supporting local musicians and the community. Thanks to generous local sponsors and community spirit, Napa City Nights continues to entertain, inspire, and rock Downtown Napa's locals and visitors with the soulful sounds of just about every musical genre.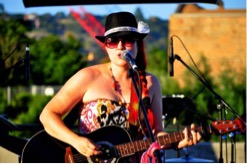 Image credit: Samantha Madnik Photography via Napa City Nights
The ideal venue for concert enjoyment, Veterans Memorial Park Amphitheater offers terraced seating areas, exquisite lighting and gorgeous views of the Napa River. Located along the Napa Riverfront Promenade, the amphitheater is easy walking distance to sensational eateries, wine bars and unique shops.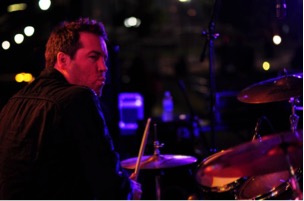 Image credit: Samantha Madnik Photography via Napa City Nights
Pack a picnic, bring the kids, roll out a blanket and soak up the summertime sounds of Napa City Nights, a rockin' good time that the whole family will love.
With so much summer fun and activities to enjoy, why not stay awhile longer in Downtown Napa? Check out the many lodging accommodations for every style and taste at DoNapa.com.
YOUR TRIP WILL BE MEASURED BY THE MEASURES WE TAKE
Your safety is our top priority — come here to get away and restore yourself. We have put measures in place to ensure businesses and lodging properties are ready to make your stay and entire Downtown Napa experience extraordinary.
COVID 19 INFO
Safety Videos