With some of the best lodging properties in the Napa Valley, at these Downtown Napa hotels you can also enjoy some of the best culinary creations in the valley too.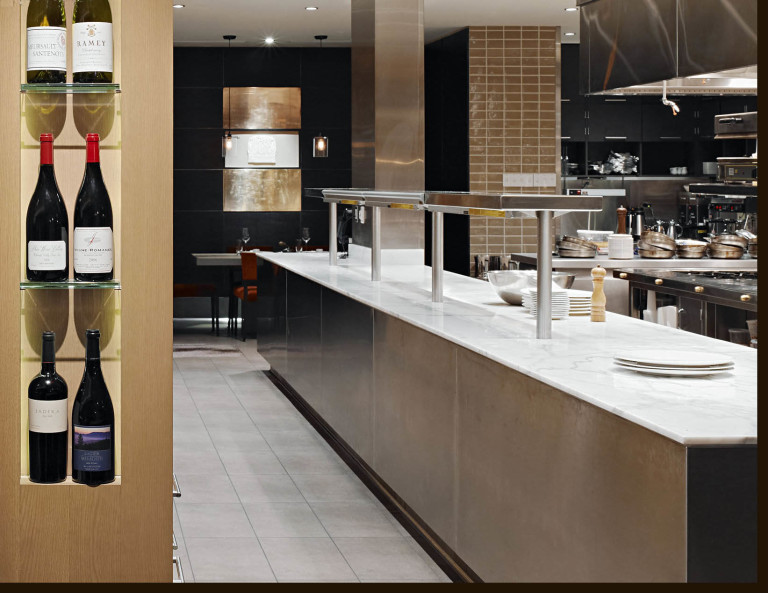 Photo Credit: Westin Verasa Napa, La Toque
La Toque Restaurant/BANK Café and Bar at The Westin Verasa Napa
Dine with a view of the beautiful Napa River as you Do Napa at the casually elegant La Toque Restaurant, featuring Chef Ken Frank's innovative cuisine with French inspirations. With its impressive wine menu of more than 1,800 selections from around the world, La Toque takes pride in showcasing a continuously evolving menu of innovative dishes using the freshest seasonal ingredients. Located in the main lobby, BANK Café and Bar offers "elevated comfort food" accompanied by artisan cocktails, an extensive wine list and a creative brunch menu.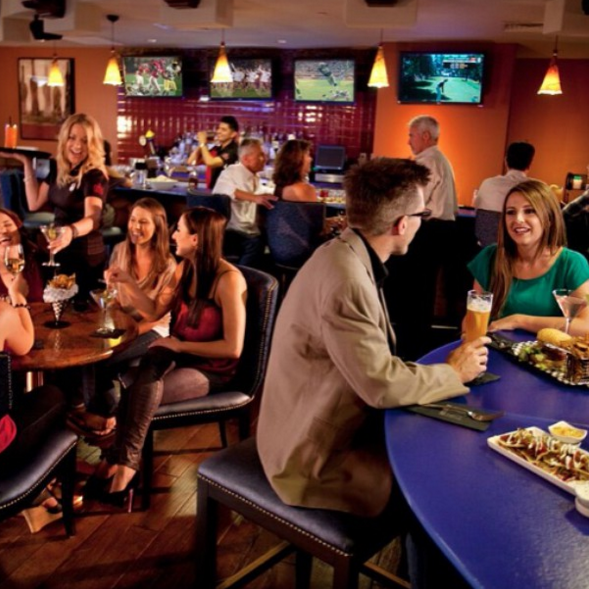 Photo Credit: Meritage Resort and Spa, Crush Ultra Lounge
Siena Restaurant/Crush Ultra Lounge at The Meritage Resort and Spa
Experience fine Napa Valley dining at the award-winning Meritage Resort and Spa, nestled against a hillside vineyard. At Siena Restaurant, you'll enjoy exquisite dining with a Tuscan flair as you savor dishes created with only the finest ingredients. Farm-raised beef, artisan cheeses, house-made pastas, sustainably caught seafood and decadent desserts blend the flavors of California and Italy. For a fun and casual change of pace and a little bowling action, check out Crush Ultra Lounge, where you can enjoy cocktails, casual snacks and bites, and bowl a few strikes and spares at the same time.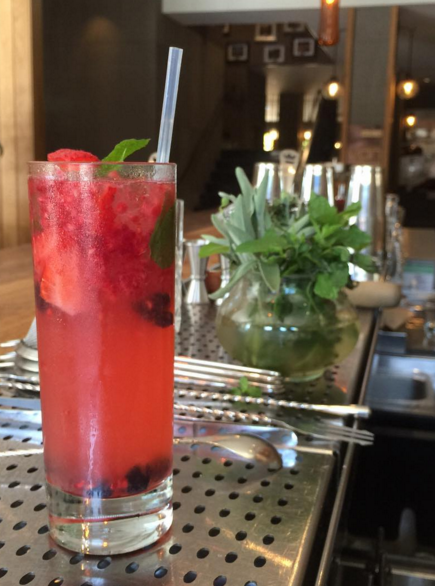 Photo Credit: Andaz Napa, Mercantile Social
Mercantile Social at Andaz Napa
Andaz Napa is an eclectic boutique hotel with a vibe that embraces creativity with soul. When you experience Mercantile Social, the hotel's signature bar and restaurant, you'll savor some of the best farm-fresh, seasonal foods along side a wine list full of variety, seasonal cocktails, craft beers and binge worthy favorites like baked mac and cheese.
Even if you haven't booked a stay at one of these lodging properties they are worth the trip for dinner. Book a room on the Where To Stay page at DoNapa.com and see all of the great area attractions on the What To Do page.
YOUR TRIP WILL BE MEASURED BY THE MEASURES WE TAKE
Your safety is our top priority — come here to get away and restore yourself. We have put measures in place to ensure businesses and lodging properties are ready to make your stay and entire Downtown Napa experience extraordinary.
COVID 19 INFO
Safety Videos