Stepping up a fitness game is always among the most popular New Year's resolutions. It's also among the most commonly failed resolutions. Experts agree that sticking to a fitness routine is easier when the exercise is enjoyable. Luckily, booking a fun-filled weekend in Downtown Napa will give you a chance to have a blast while getting a workout.
Paddle the Napa River
Looking for a full body workout? Stand up paddle boarding will give you just that. Napa Valley Paddle offers a range of tours and packages that allow you to observe amazing wildlife in Carneros, enjoy the gorgeous riparian corridor or paddle into downtown for lunch – all while providing the core workout of a lifetime! All of the guided tour packages include on-shore instruction, which continues in the water for the first 20 minutes. Personal training sessions and one-on-one workouts are also available to those looking for an extra challenge.
Combine food, wine, history and art with hiking, biking and kayaking
The wilderness of wine country awaits you! See the mist rise above the Napa River from a kayak, pedal through the vineyards and hike the rolling hills in California's most beautiful valley. Napa Valley Adventure Tours offers bike, kayak and hiking tours as well as multi-day packages – all of which will keep you smiling as you reach your fitness goals!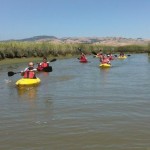 Image Credit: DoNapa.com
Cycle into the new year in Napa
How does burning 650 calories an hour sound as you take in the amazing views of Wine Country? That's exactly what you'll be doing when you hop on one of Downtown Napa's rental bikes. Whether you're looking for a guided tour or hourly rental, Napa River Velo is here to meet all of your cycling needs.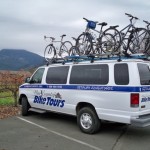 Image Credit: DoNapa.com
After a full day of activities, enjoy a relaxing stay at one of the luxury lodging properties in town. Visit the Hotels and B&Bs page at DoNapa.com and book your stay today.
YOUR TRIP WILL BE MEASURED BY THE MEASURES WE TAKE
Your safety is our top priority — come here to get away and restore yourself. We have put measures in place to ensure businesses and lodging properties are ready to make your stay and entire Downtown Napa experience extraordinary.
COVID 19 INFO
Safety Videos