With its charming hospitality and historic structures, Napa is the ideal place for couples to tie the knot or reaffirm their love. Whether looking for a luxurious hotel or intimate B&B, you and your loved one can find the destination of your dreams. Below are a few lovely venues that are perfect for a wedding, elopement or vow renewal.
River Terrace Inn: Overlooking the river in the heart of Downtown Napa, River Terrace Inn is a picturesque wedding destination. The property features four venues where couples can celebrate their special day. The Wedding Garden and Terrace Patio are ideal for those dreaming of a scenic outdoor venue while the Terrace Room offers a romantic indoor setting complete with artwork and elegant chandeliers. Meanwhile, the Grand Cru & Patio provides a fusion of indoor and outdoor space with its four wedding and reception areas.
The Napa Inn: Built originally in 1899 as a wedding gift, The Napa Inn is now a popular destination for couples looking to share a romantic getaway. The inn has two special offers – the Elopement & Vow Renewal Package and the Wedding Package – that combine lodging, a small wedding cake, the use of the Parlor or Gardens, and more. Composed of two beautiful Victorian buildings, this charming Bed & Breakfast is a great place for guests to commemorate their love.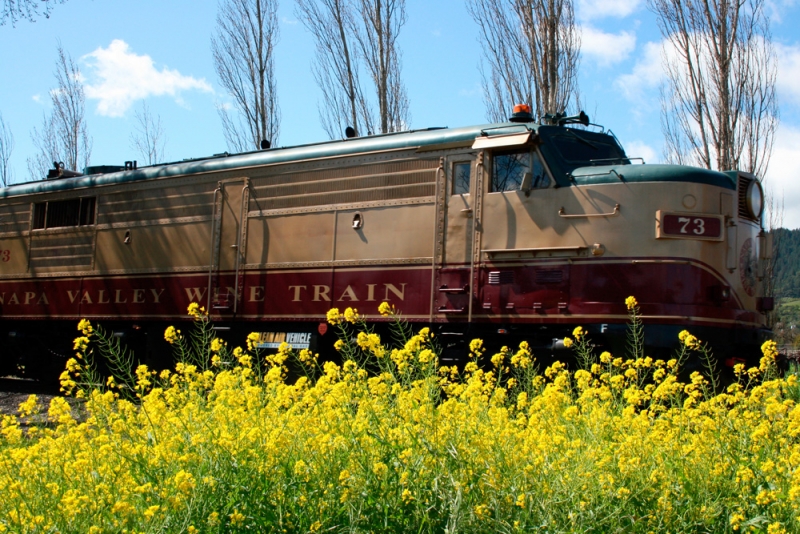 Napa Valley Wine Train: Known for its beautifully-refurbished rail cars and breathtaking views, the Napa Valley Wine Train offers couples the opportunity to celebrate their one-of-a-kind love in a truly distinctive way. This unique venue is ideal for intimate ceremonies including elopements and vow renewals. In addition to the train itself, the Napa Valley Wine Train has several other lovely venues where couples can enjoy their special day.
1801 First Luxury Inn: With its elegant suites and romantic cottages, the boutique 1801 First Luxury Inn is an ideal destination for elopements. The property's Intimate Ceremonies Package includes two nights' accommodations along with a petite wedding cake, professional photographer, couple's massage and more.  The inn is ideally located for visiting Downtown Napa's tasting rooms, art galleries and boutiques. The resort-style accommodations make it perfect for enjoying a romantic honeymoon experience.
Arbor Guest House: Complete with a romantic gazebo, manicured lawns and wrap-around porch, this colonial revival home is a superb B&B for a small wedding or elopement.  With a comprehensive list of vendors for flowers, catering and decorating, the Arbor Guest House works to make every couples' special day perfect. Following the ceremony, couples can enjoy luxurious indoor accommodations or relax in the picturesque gardens. Bocce ball is a favorite pastime for guests to participate in a little friendly competition.
Downtown Napa has been noted as one of the most romantic destinations in the world, which makes it the perfect place to say "I do" to the love of your life.
For more information about romantic wedding and elopement offerings, visit Downtown Napa's list of hotels and B&Bs.
YOUR TRIP WILL BE MEASURED BY THE MEASURES WE TAKE
Your safety is our top priority — come here to get away and restore yourself. We have put measures in place to ensure businesses and lodging properties are ready to make your stay and entire Downtown Napa experience extraordinary.
COVID 19 INFO
Safety Videos