Come to Napa to fulfill your culinary dreams. Everybody loves pizza, but these pizzas aren't your typical pizzas. Go gourmet in Napa with these tasty and unique options that you just may want to write home about. Warning: These aren't your four-year-old's pizzas.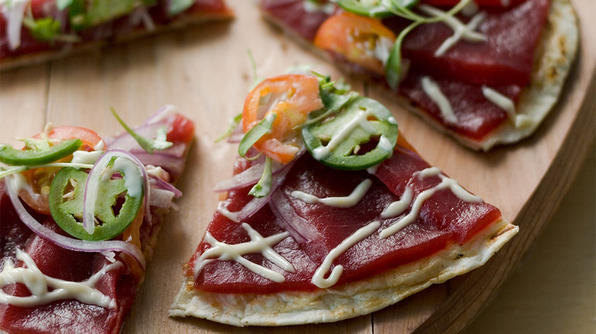 Image Source: http://bit.ly/10R5sda
For the non-traditionalist looking for a raw take on pizza, your dreams have come true. Morimoto Napa is where sushi meets pizza! Iron Chef Morimoto brings Napa the best of both worlds with the Tuna Pizza; fresh tuna, anchovy aioli, olives and jalapeño make up this decadent dish. You can find it on the lunch menu under "cold appetizers".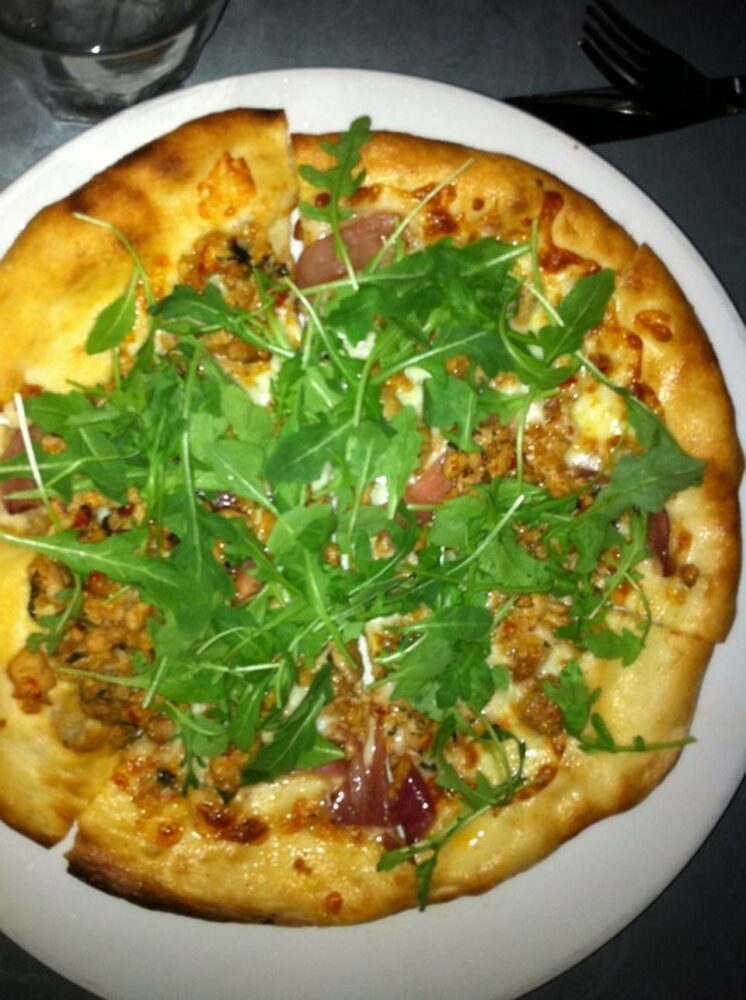 Image Source: http://4sq.com/1y7SyWc
Get a mouthful of flavors when you take a bite from the Anatra pizza at Azzurro Pizzeria. The Anatra is loaded with a delicious blend of toppings including; smoked duck sausage, Sky Hill goat cheese, tomato jam, arugula and red onion. Pair it with a glass of wine and you have the perfect meal!
Image Source: http://bit.ly/1EvIrMt
If they have pizza in heaven it would be the Fico from Oenotri. Get lost in the rich flavors of cream, parmigiano-reggiano, Black Mission figs, young onions and Saba atop a heavenly crust. You can find the Fico pizza on Oenotri's dinner menu, yum!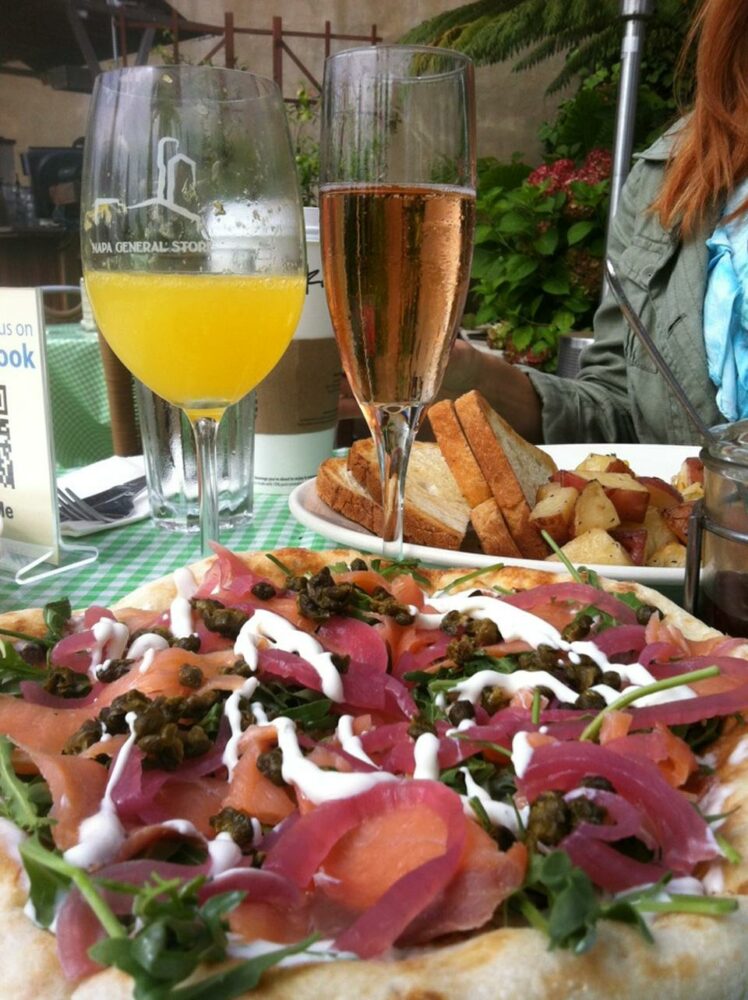 Image Source: http://4sq.com/1vRxCQI
Pizza for breakfast? Well, pretty much. Try the Hardwood Smoked Salmon Flat Bread from Napa General Store because anytime is a good time for pizza. This rock star breakfast pairs a tasty flatbread with toppings including; creme fraiche, capers, arugula, dill cream and pickled red onion.Pair it with a mimosa for a very wholesome breakfast, Napa style.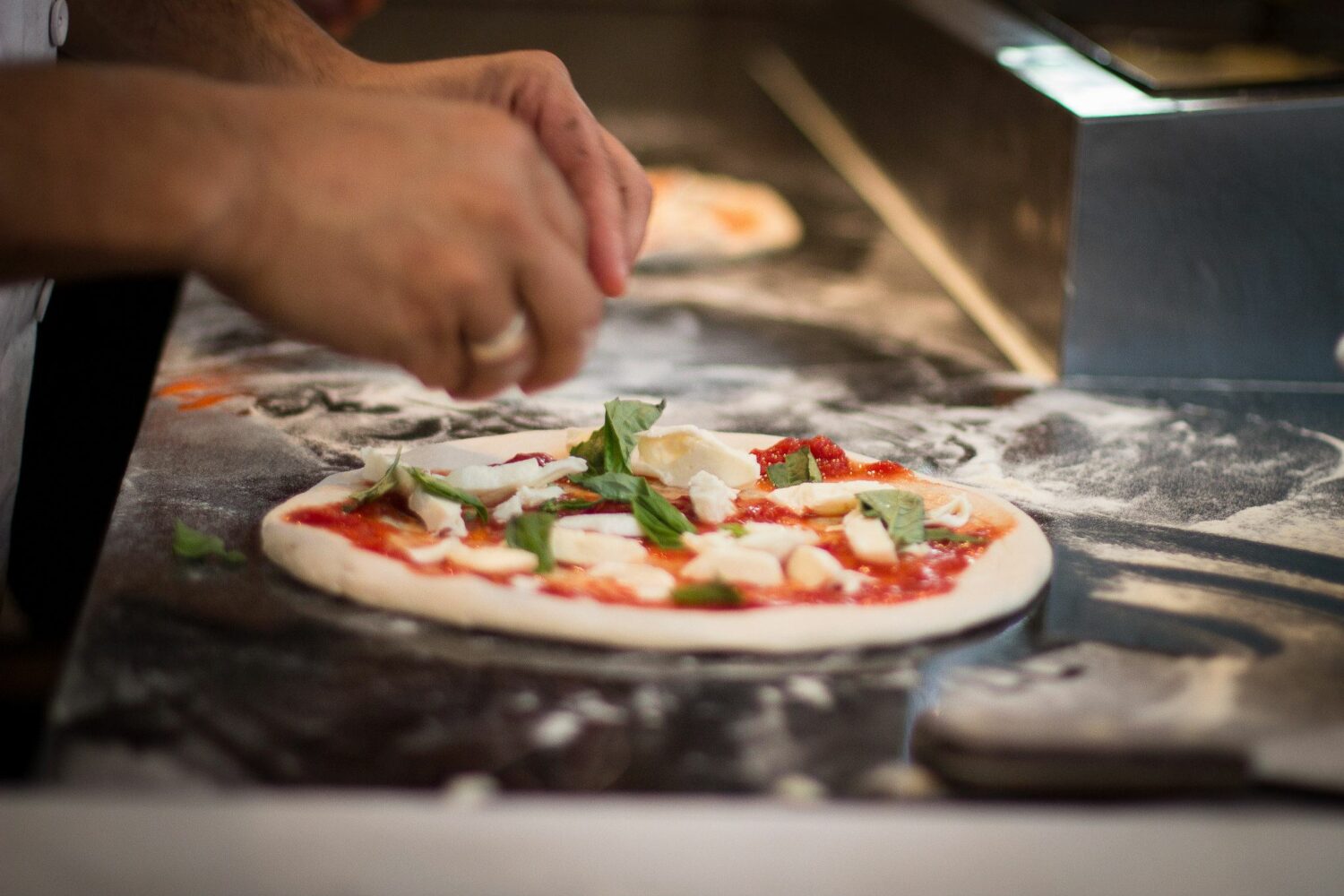 Image Source: http://on.fb.me/1ndkBQ3
Indulge in certified Vera Pizza (VPN) Napoletana at Ca'momi inside Oxbow Public Market. They serve authentic Neapolitan pizza. Certified VPN pizza must be no larger than 11", have a raised edge crust, and a thin center. They are cooked for 90 seconds in a high temperature wood burning oven. Lose yourself in this mouth-watering pizza and you'll think you're in grandma's kitchen in Italy. It's truly a treat, all you need is a glass of Napa Valley wine to make it complete.
Find a missing "pizza your heart" in Downtown Napa. You'll never look at pizza the same.
YOUR TRIP WILL BE MEASURED BY THE MEASURES WE TAKE
Your safety is our top priority — come here to get away and restore yourself. We have put measures in place to ensure businesses and lodging properties are ready to make your stay and entire Downtown Napa experience extraordinary.
COVID 19 INFO
Safety Videos