When you've got a hankering for something sweet, sometimes all you can do is give in to the craving. If you happen to be in Downtown Napa when it hits you, you're in luck. Downtown Napa has some of the best sweet shops all within walking distance, so you can choose whichever one tickles your fancy; while you're at it, why not make a stop at each one?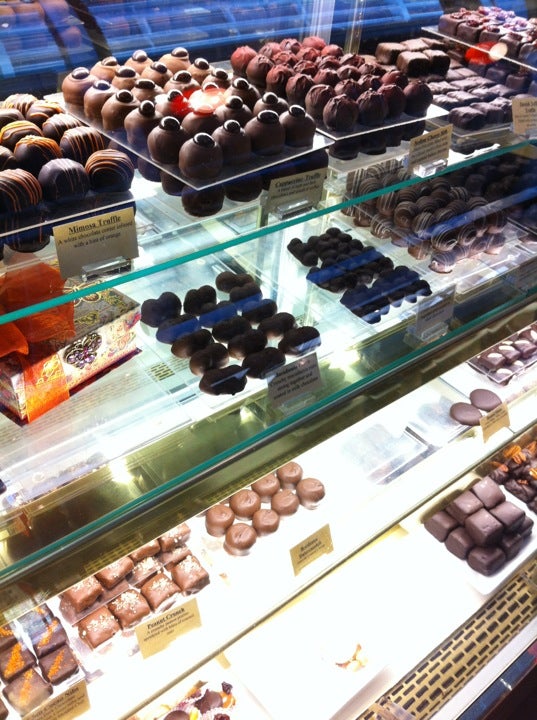 Image source: http://bit.ly/1ovFdCO
Anette's Chocolate & Ice Cream Factory is so good, they have two locations. The main store is on First Street in Downtown Napa, and the second is inside Oxbow Public Market. In the main shop, you can view the candy kitchen from large display windows and smell the sweet scents of truffles, brittles and chocolates wafting in. In addition to the sugary treats, they also serve delicious homemade ice creams for you to enjoy year 'round.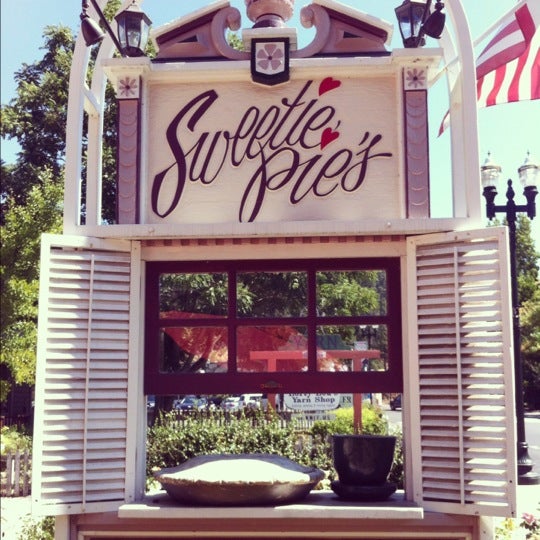 Image source: http://4sq.com/1l4inBY
Stop into Sweetie Pies Bakeryfor a sweet treat. They have an assortment of goodies from cookies to custom cakes all made from top-quality, fresh ingredients. Try the Coconut Caramel Cream Sandwich or some white chocolate mousse; if you want something more savory, this place also serves up some delicious breakfast and lunch options. The best part is Sweetie Pies is connected to the Napa River Inn, so when you stay at the Inn overnight, you get some Sweetie goodness in the morning delivered straight to your room!
Image source: http://bit.ly/1nQE2b3
Take your sweetie to Vintage Sweet Shoppe and pick up a chocolate covered wine bottle to enjoy in one of the most romantic cities. If diamonds are a girl's best friend, then wine and chocolate are her soul mate, and Vintage Sweet Shoppe has plenty of love to go around. Indulge in some sinfully good wine and chocolate tasting, or for the below 21 crowd, the sweet selection won't leave you disappointed. They have chili chocolate, white chocolate lemon bark, milk chocolate toffee bark, an array of tasty truffles and so much more. You may want to bring a friend designated to drag you out because you won't ever want to leave this place.
Image source: http://bit.ly/1ovFdCO
Two words: gelato and champagne. Frati Gelato Cafe at Napa's Riverfront combines the two in one flute for a heavenly sweet surprise called the Frati Float. If that doesn't bring you in, then the long list of gelato flavors surely will. This authentic Italian café has a rotating selection of flavors from Almond Joy Dark to Zabaglione and everything in between. If you want to check up on whether or not they have your favorite flavor in the case, the list is updated daily online. Grab a fresh espresso while you enjoy the shaded patio overlooking the Napa River.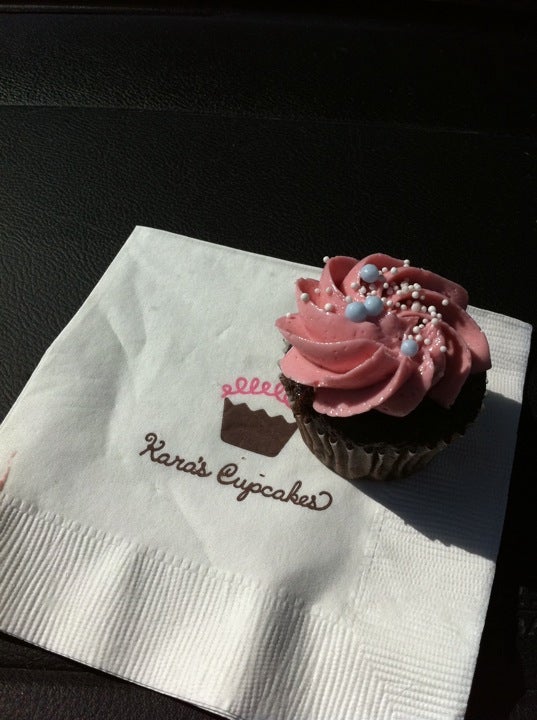 Image source: http://4sq.com/1kCtrFL
Kara's Cupakes is the one-stop shop for all of your cupcake needs. Whether you want just one delectable mini-cupcake, or a caravan full of them, Kara's freshly bakes these delights every day. These little treats are not too sweet and just perfect for a quick fix when you're wandering through Oxbow Public Market. They even have gluten-free options for those who can't normally indulge in desserts like this. A favorite of regulars is the fleur de sel cupcake – a chocolate cupcake with caramel filling, chocolate ganache frosting and sprinkled with fleur de sel (hand-harvested sea salt). This one will leave you wanting more and more.
So bring your sweetie to Downtown Napa and cure those sugar cravings!
YOUR TRIP WILL BE MEASURED BY THE MEASURES WE TAKE
Your safety is our top priority — come here to get away and restore yourself. We have put measures in place to ensure businesses and lodging properties are ready to make your stay and entire Downtown Napa experience extraordinary.
COVID 19 INFO
Safety Videos