Tis the season for ice skating in Downtown Napa, Napa on Ice returns for another year of fun from Nov 15 to Jan 12. Bring out your inner-child or bring your children for a fun outdoors activity perfect for every age. Napa on ice offers a full-day of fun that can be continued into the evening.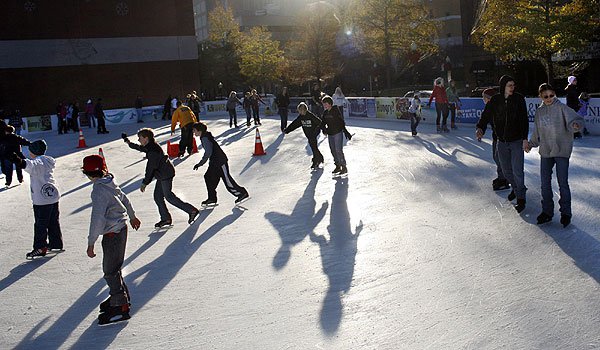 Photo Credit: http://on.fb.me/1eR87Ix
Napa on Ice is the ultimate place for family entertainment in Downtown Napa, and the only outdoor ice skating rink in the county. Tuesday nights are family nights where skating is only $12 per person, including skate rentals. Fun is to be had by all and 'Skate buddies' are available to assist beginners, making skating an enjoyable activity for all skill levels.
Photo Credit: http://on.fb.me/1eR87Ix
After dinner at one of Downtown Napa's many fine eateries, head to the rink on Friday nights for "Rock the Rink". Make it a date and enjoy the holiday spirit and romance of skating under the stars. Create holiday memories with friends old and new this holiday season at Napa on Ice located in Downtown Napa at the corner of Second and Coombs Streets.
YOUR TRIP WILL BE MEASURED BY THE MEASURES WE TAKE
Your safety is our top priority — come here to get away and restore yourself. We have put measures in place to ensure businesses and lodging properties are ready to make your stay and entire Downtown Napa experience extraordinary.
COVID 19 INFO
Safety Videos