The winemaker dinner series at Tarla Mediterranean Grill is the perfect way to expand your knowledge on wine pairings. Learn from the chef and winemakers throughout the valley in an exlusive and intimate setting. Below you will find the menu for the Trinitas Cellars.
Winemaker Dinner Series at Tarla Mediterranean Grill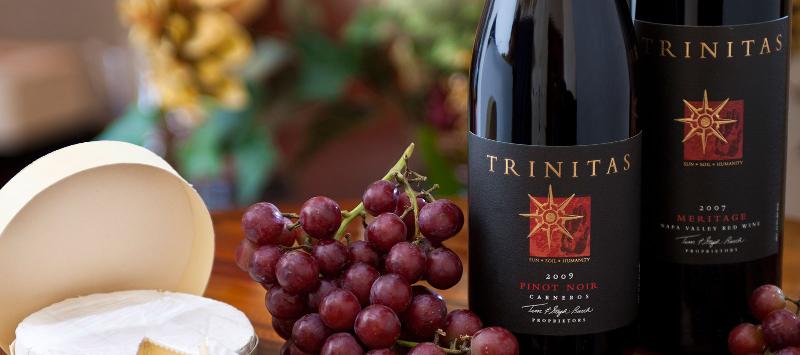 September 9th 6:30 pm 
2012 Psalms, Napa Valley 
Shrimp & Scallop Salad 
Butter Lettuce/Hearts of Palm/Sweet Corn/Capers/ Sweet Marconi Peppers/Watermelon Vinaigrette
2010 Mysterium, Mendocino 
Smoked Mary's Duck Breast 
Sundried Tomato-Hazelnut Polenta/Spiced Kataifi Nest/Pickled Cherries
2010 Old Vine Mataro, Contra Costa County 
Slow Braised Short Rib of Beef 
Wild Mushroom-White Truffle Risotto/Pickled Peppers/Pomegranate Reduction
2009 Meritage, Napa Valley 
Marinated Lamb Kebab 
Rancho Gordo Cassoulet Bean Puree/Spiced Crispy Kale/Basil-Mint Chimichurri
2010 Moscato, California 
Turkish Pistachio Spice Cake 
Stone Fruit Quartet/Vanilla Bean Gelato
Executive Chef Michael B. Powell
Sous Chefs: Carlos Barrientos & Jason S. Naaman
$75 per person 
Make Reservations (707) 255-5599
Can't make this dinner at Tarla? Watch for these upcoming dinners:
October 14 – Ceja Vineyards
November 11 – Falcor Winery
December 16 – Clos Du Val
January 13 – Quintessential Wines
February 10 – G Cellars & Ahnfeldt Wines
YOUR TRIP WILL BE MEASURED BY THE MEASURES WE TAKE
Your safety is our top priority — come here to get away and restore yourself. We have put measures in place to ensure businesses and lodging properties are ready to make your stay and entire Downtown Napa experience extraordinary.
COVID 19 INFO
Safety Videos