Napa is one of the easiest destinations to explore without a car. With over 70 restaurants, more than 24 wine tasting rooms, 41 picturesque lodging properties, art galleries, shopping, entertainment and events throughout the year, all within walking distance, Napa offers guests and residents endless itinerary options with the convenience of being car-free.
This month, the Napa Valley Wine Train is proud to support car-free Napa by offering a Bay Area Rapid Transit (BART) station pick-up. The Wine Train already offers guests a seamless connection from Napa to San Francisco thanks to the Ferry Connection. Now, guests of the Wine Train also have the option to take BART to the North Concord/Martinez station and board a premium motor coach to the Wine Train Station. Motor coaches will pick up guests at 9 a.m. and drop guests off at the station after their lunch ride on the train at 5 p.m.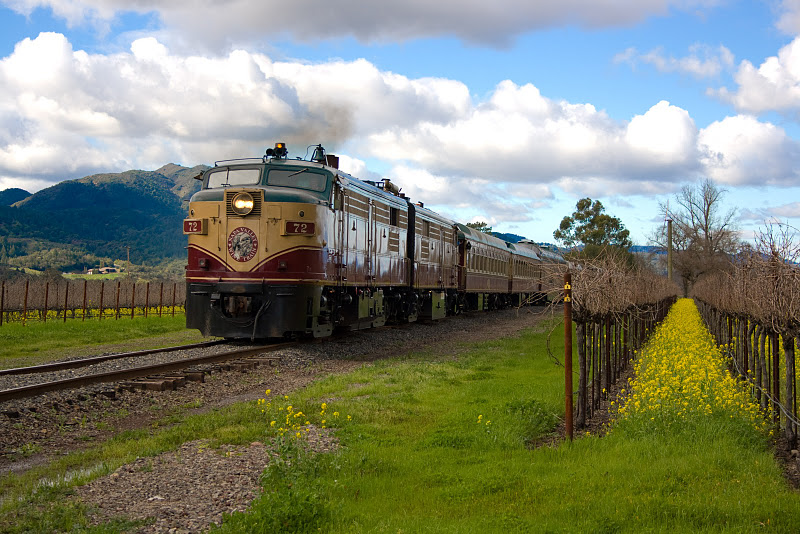 (Photo Credit: Napa Valley Wine Train)
YOUR TRIP WILL BE MEASURED BY THE MEASURES WE TAKE
Your safety is our top priority — come here to get away and restore yourself. We have put measures in place to ensure businesses and lodging properties are ready to make your stay and entire Downtown Napa experience extraordinary.
COVID 19 INFO
Safety Videos