There's no better remedy for a stress-filled workweek than a relaxing weekend spent in Downtown Napa and the surrounding Napa Valley. Less than 50 miles and an hour's drive from San Francisco, Downtown Napa is the first stop for visitors as they travel up Highway29 through the Napa Valley, which means less time in traffic, and more time for wine, food and fun.
Here's a sampling of Ideas for taking a weekend getaway to Napa.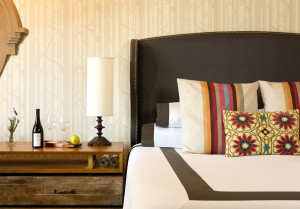 Check in to your accommodations in Downtown Napa.  Whether you're staying at one of the charming inns or a B&B, you can rest assured your stay will be a pleasurable experience.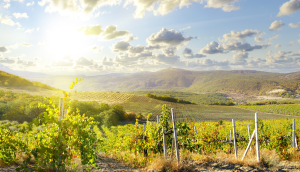 View the scenic Napa Valley in elevated style aboard the elegant, fully "glass-topped" 1947 Pullman Vista Dome Dining Car.  Hop aboard the Napa Valley Wine Train and enjoy their signature 3-hour excursion with meals freshly prepared in the Vista Dome Car's own specialized kitchen.  Enjoy a 4-course lunch and a welcome glass of Napa Valley's premier sparkling wines as you survey the manicured vineyards and unique architecture of Napa Valley's wineries.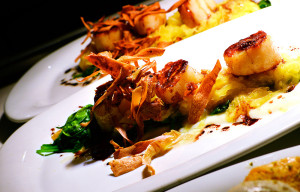 Your dinner — or dessert — awaits. Dining choices abound in Downtown Napa! Whether you are in the mood for appetizers, a multi-course dinner, after-dinner drinks or a scrumptious dessert, you can find it here.
SATURDAY MORNING
Begin your day sipping sparkling wine while you glide silently above Downtown Napa. Ballooning over Napa is certainly one of the most memorable ways to see the picturesque hills and valleys and beautiful vineyards of the area. There are a number of ballooning companies to choose from.
SATURDAY AFTERNOON
On your way back to rest up at your inn or hotel, take a stroll around Downtown Napa browsing for gourmet food and wine items, beautiful jewelry, antiques and more. Then, cap off your day with a visit to one of Downtown Napa's wine-tasting rooms where you'll find rare and boutique wines from Napa Valley and around the world, along with experts who will tell you about them.
Time for a nap. Then get ready for the evening's entertainment.
SATURDAY EVENING
Is your mouth watering? Time to dine at one of Downtown Napa's eateries. Select from our renowned version of California cuisine as well as rich Italian, spicy Cajun and aromatic Asian. Click here for more.
Make a date with the Napa Valley Opera House. Dating back to 1879, this beloved and beautifully restored historic site is the place to be on a Saturday night.  Enjoy a play, comedy act, or musical performance in the theater's intimate setting. Napa Valley Opera House Listings.
SUNDAY MORNING
Enjoy breakfast or brunch in the beautiful outdoors at one of Napa Downtown's charming breakfast spots.
Take a walk and soak up some of Downtown Napa's history. One of the area's best-kept secrets is that Napa is home to the most pre-1906 structures in the Bay Area. Pick up a walking tour map at the Napa Valley Welcome Center, located at 600 Main Street, along the Riverfront in Downtown Napa.
You've seen it on foot – now check it out on water. The Napa River is a diverse ecosystem and an easy canoe or kayak ride.  Napa Valley Adventure Tours will outfit everyone, from beginner to experienced paddler, and give you all the tips you need for a fun, safe day. You'll enjoy one of the most beautiful parts of the Napa Valley.